'Outlander' Confirms 1 Fan-Favorite Character Is Returning For Season 6
Outlander has wrapped filming for season 6 and has officially made it to post-production. The season premiere is still a few months away. But fans recently got a look at some new set photos in celebration of World Outlander Day.
They also got some unexpected good news, when it was confirmed that one fan-favorite character would be returning for season 6.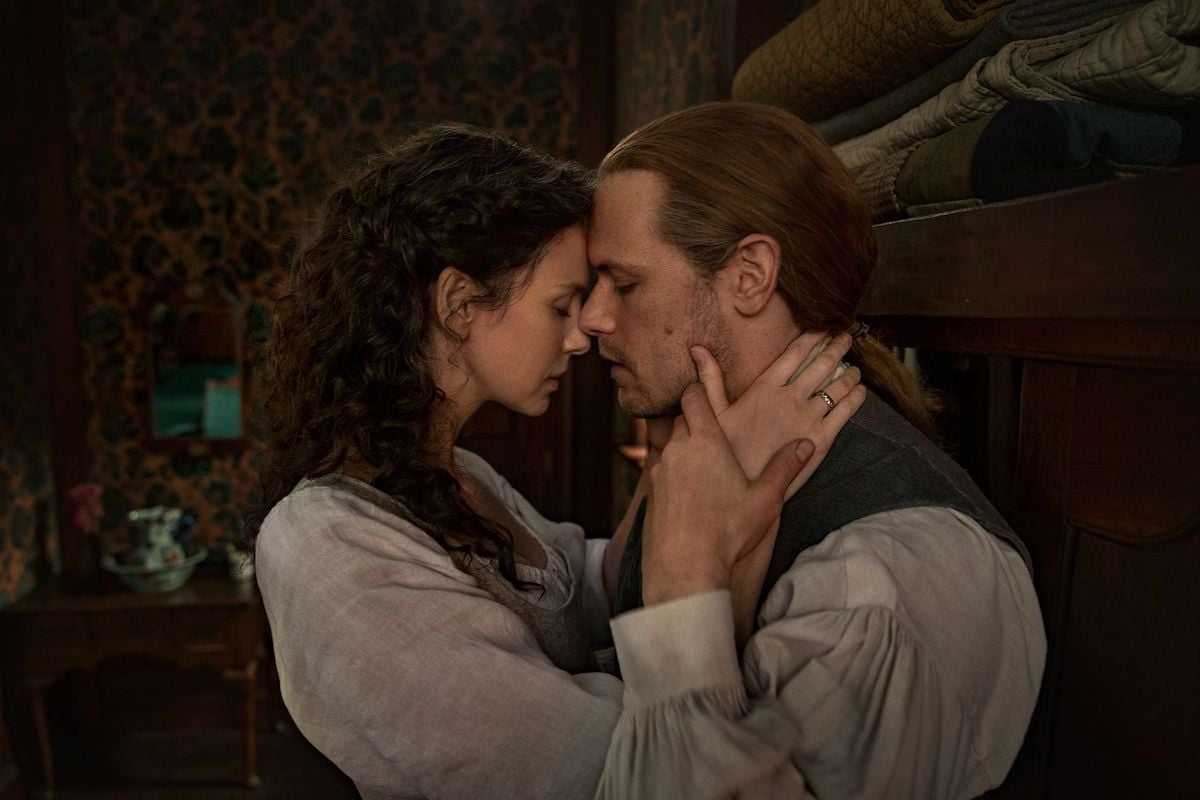 'Outlander' showrunner announces major changes for season 6
Production for season 6 of Outlander was delayed for nine months due to the pandemic. Because of these "unprecedented set of challenges," showrunner Matthew B. Roberts recently announced that the highly-anticipated upcoming season will feature just eight episodes.
This is quite the change from previous seasons. Season 5 featured 12 episodes, while seasons 2 through 4 each had 13 episodes.
"Filming in 2021 has presented an unprecedented set of challenges," Roberts said, according to Express. "[This] led us to the decision to truncate the season in order to bring the fans the most vibrant and dynamic season as soon as possible."
Season 7 will be super-sized
In his statement, Roberts added that they are excited to get into the editing room now that filming has wrapped. He says that fans are now "one step closer to reuniting with the family back on Fraser's Ridge."
Fans might be disappointed to hear that season 6 will be short, but Roberts also had some good news to share. The season 6 premiere will be an extended episode that lasts 90 minutes. What's more, he revealed that season 7 will be super-sized just like season 1.
"Dinna fash, we will then film an extended season 7 with 16 episodes next year as life returns to normalcy," Roberts said.
An 'Outlander' fan-favorite character is coming back for season 6
World Outlander Day took place on June 1 to celebrate the 30th anniversary of the publication of Diana Gabaldon's first book in her best-selling Outlander series. To celebrate, the cast and crew took part in a video that was posted on the show's Instagram page.
As expected, fans got to see stars Sam Heughan (Jamie Fraser), Caitriona Balfe (Claire Fraser), Sophie Skelton (Briana Fraser), and Richard Rankin (Roger MacKenzie). But they got a surprise when Australian actor David Berry (Lord John Grey) showed up in the video.
RELATED: 'Outlander' Author Diana Gabaldon Has Already Told Fans When 1 of the Biggest Mysteries Will Be Solved
This unexpected appearance from Berry has convinced fans that he's coming back for season 6. Even though it appeared he'd left the show after season 5.
Lord John Grey last appeared in the penultimate episode of season 5
The last time Outlander viewers saw Berry's character in the Starz time-traveling drama was in the next-to-last episode of season 5.
That's when Lord John revealed that he would be returning to England to help his stepson, the new Earl of Ellesmere, who was too young to take care of his estate on his own. After the episode aired, Berry took to Instagram to say goodbye to Outlander fans.
The actor posted a pic from his final scene with Heughan as they drank whiskey. "Don't like goodbyes, tears or sighs," Berry wrote in the caption.
'Outlander' fans are excited for David Berry's expected return in season 6
When Outlander fans saw Berry in the World Outlander Day video, they immediately started celebrating in the comments section.
"WAIT they're all in costume so does that mean we've got more John Grey scenes in season six? God, I hope so!" one happy fan wrote. Another added, "Woohoo David Berry is back for Season six!"
"Happy World Outlander Day!" a third fan commented. "Can't wait to see season six and very happy to see Lord John will be a part of it."
Outlander season 6 will premiere in February 2022 on Starz.