'Outlander': Diana Gabaldon Just Gave a Major Hint About Her Next Books
Outlander has swept fans off their feet with its romance, intrigue, and drama. The Starz series is based on Diana Gabaldon's time-traveling book series and follows, Claire Randall (Caitriona Balfe) a British Word War II nurse who gets inadvertently transported back in time to 1743 Scotland.
In need of protection, Claire marries Jamie Fraser (Sam Heughan), a Scottish warrior who has his own shocking past. Though their marriage is initially one of convenience, their chemistry and passion quickly transform into love. It's made ever-more complicated by the looming Revolutionary War and the limitations of the 18th century.
Though the TV series is going strong, Gabaldon's book is set to come to a stunning end.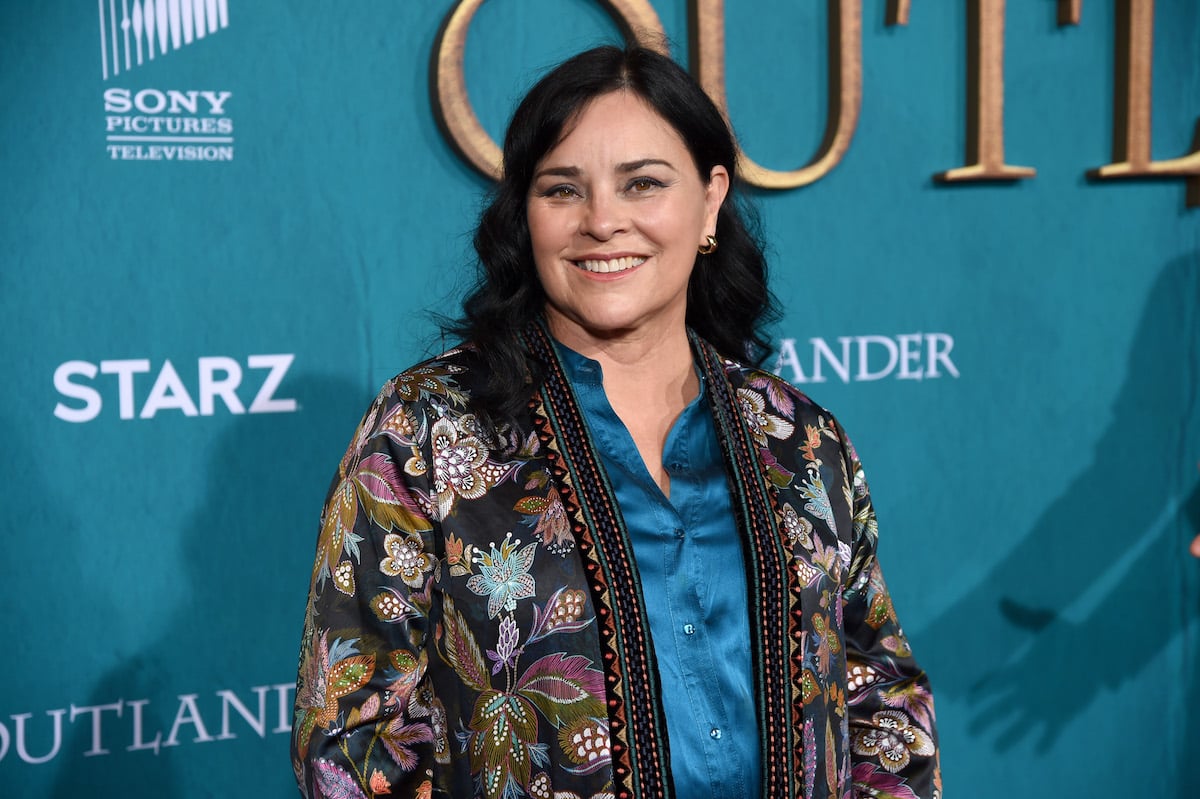 Will there be a Season 6 of 'Outlander'?
Though it has been greatly delayed due to the coronavirus (COVID-19) pandemic, Starz has greenlit Season 6 of Outlander, and filming has finally begun. "The season VI of the popular TV series OUTLANDER is finally #filming in Scotland in January 2021," UK Casting News tweeted.
In an interview with the UK daytime series This Morning,  Heughan explained that he was thrilled to be getting back to work. "We were supposed to start shooting by May," he explained via Hollywood Life. "But we are gearing up. We've had fittings, we've got scripts, we are getting there. It's just such an epic show it's taking a while to get there, but we will be back for season 6."
Since Season 6 of Outlander was delayed by six months, it seems like a 2022 release date is most likely when it comes to the premiere. This season is likely to explore Gabaldon's A Breath of Snow & Ashes and possibly An Echo in the Bone.
Is the 'Outlander' book series finished?
Outlander is set to have 10 books, but thus far, Gabaldon has only published eight books. Outlander, published in 1991, Dragonfly In Amber (1992), Voyager (1993), Drums of Autumn (1996), The Fiery Cross (2001), A Breath of Snow & Ashes (2005), An Echo in the Bone (2009) and Written in My Own Heart's Blood (2014).
The final two books, Go Tell the Bees That I Am Gone, and the untitled conclusion are still forthcoming. The author wrote on her website,
After BEES is published, I will write Book Ten (no title yet), which will be the last book in the OUTLANDER series of major novels that focus on Jamie and Claire. Book Ten will be another Large Novel, so it will take some time (several years at least) to complete. And I have plans for multiple projects after Book Ten
Diana Gabaldon just gave a major hint about her next 'Outlander' books
Gabaldon originally stated that Go Tell the Bees That I Am Gone would be released in 2020. However, that did not happen. She explained that the book would be finished "soon." However, it's taken a bit longer than she initially anticipated.
"As my husband often says, 'To a writer, finished is a relative term.' And it really is," she tweeted. "There's finished—we type the end—but then you read it over again, and you find things that you want to add or take out, and so forth." And that's not even considering how the ongoing coronavirus crisis will impact the publishing industry, and potentially the publication date of Bees."
Though Go Tell the Bees That I Am Gone doesn't have a release date yet, Gabaldon summarized the entire book with one word, "responsibility."