'Outlander': Diana Gabaldon Revealed Whom She Based Jamie's Character On
'Outlander' leading man Jamie Fraser was inspired by someone very close to author Diana Gabaldon's heart.
Outlander has found a devoted fanbase over the years, whether it be for Diana Gabaldon's book series or its TV adaptation on Starz that began in 2014. One of, if not the biggest attractors for most fans is the passionate, decade-spanning romance between the series' two leads, Claire and Jamie Fraser, played onscreen by Caitriona Balfe and Sam Heughan.
Many fans have wondered where Gabaldon derives inspiration for her memorable characters from, in particular the main heartthrob, Jamie. Was he inspired by romantic leads of the past? Or perhaps, keeping with the series' time-traveling focus, was he inspired by real-life figures? The answer to all of those guesses is no, as the real answer comes from a much more personal place.
'Outlander' was first published in 1991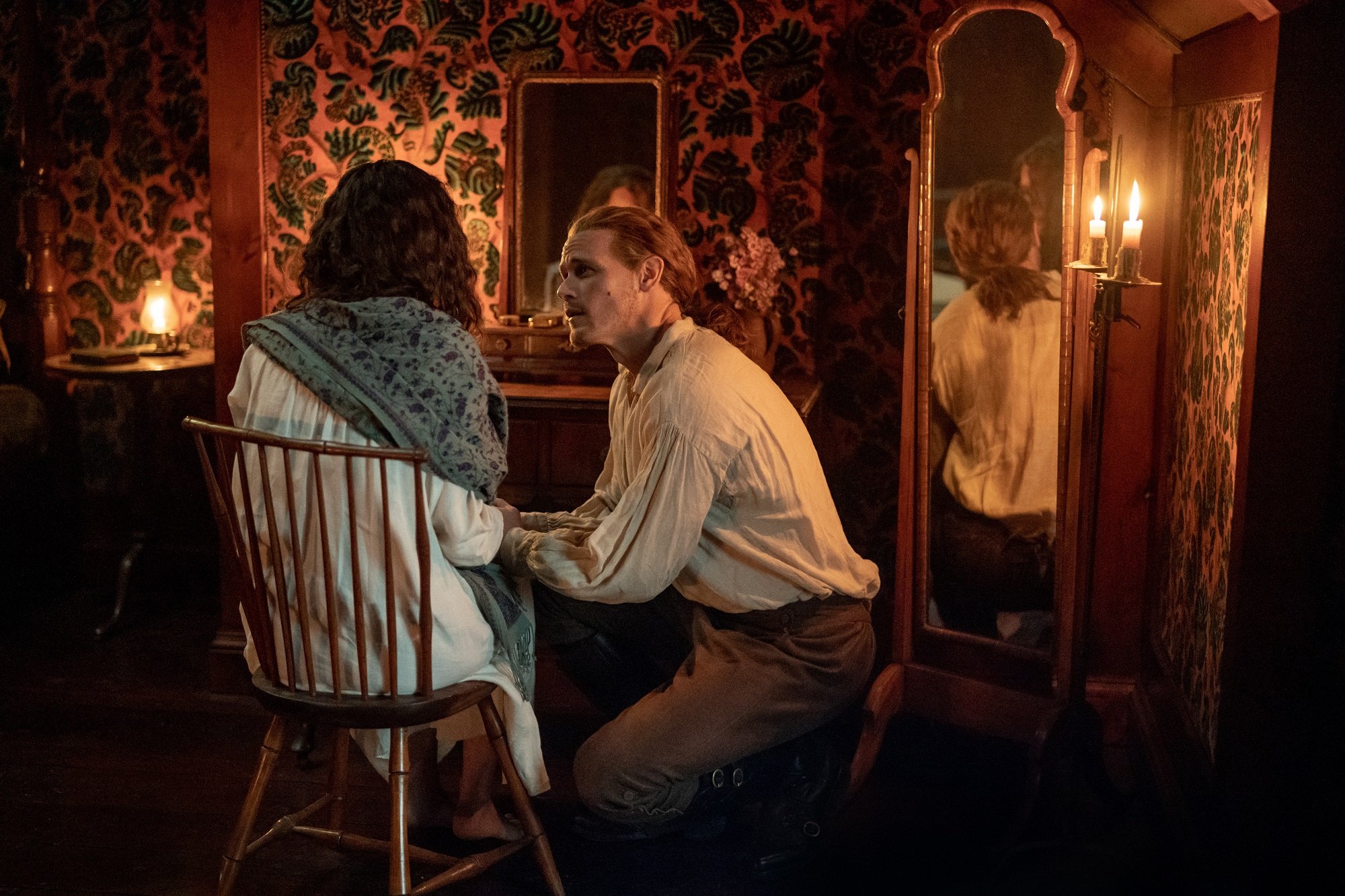 Gabaldon gave fans an answer, Express UK reports, during a 2016 event for Random House, the parent company of Outlander publisher, Delacorte Press. Turns out, she drew heavy inspiration for Jamie from someone very close to her heart: her husband of over 40 years, Doug Watkins.
"Well, I have been married to a tall redhead with a sense of humor for almost 45 years," Gabaldon said at the event.
She also said that Watkins directly inspired Jamie's final line from The Fiery Cross, the fifth book in the series and the basis for Season 5 of the series: "When the day shall come that we do part… if my last words are not 'I love you,' you'll ken it was because I didna have time."
The author said that her husband shares the occasional playful barb about his resemblance to her fictional leading man, once telling her that "the whole world knows what I look like without clothes on" based on the contents of the series.
"Physically, he does look a lot like my husband," she said at the 2014 National Writers Series in Traverse City.
Other inspirations for Gabaldon's story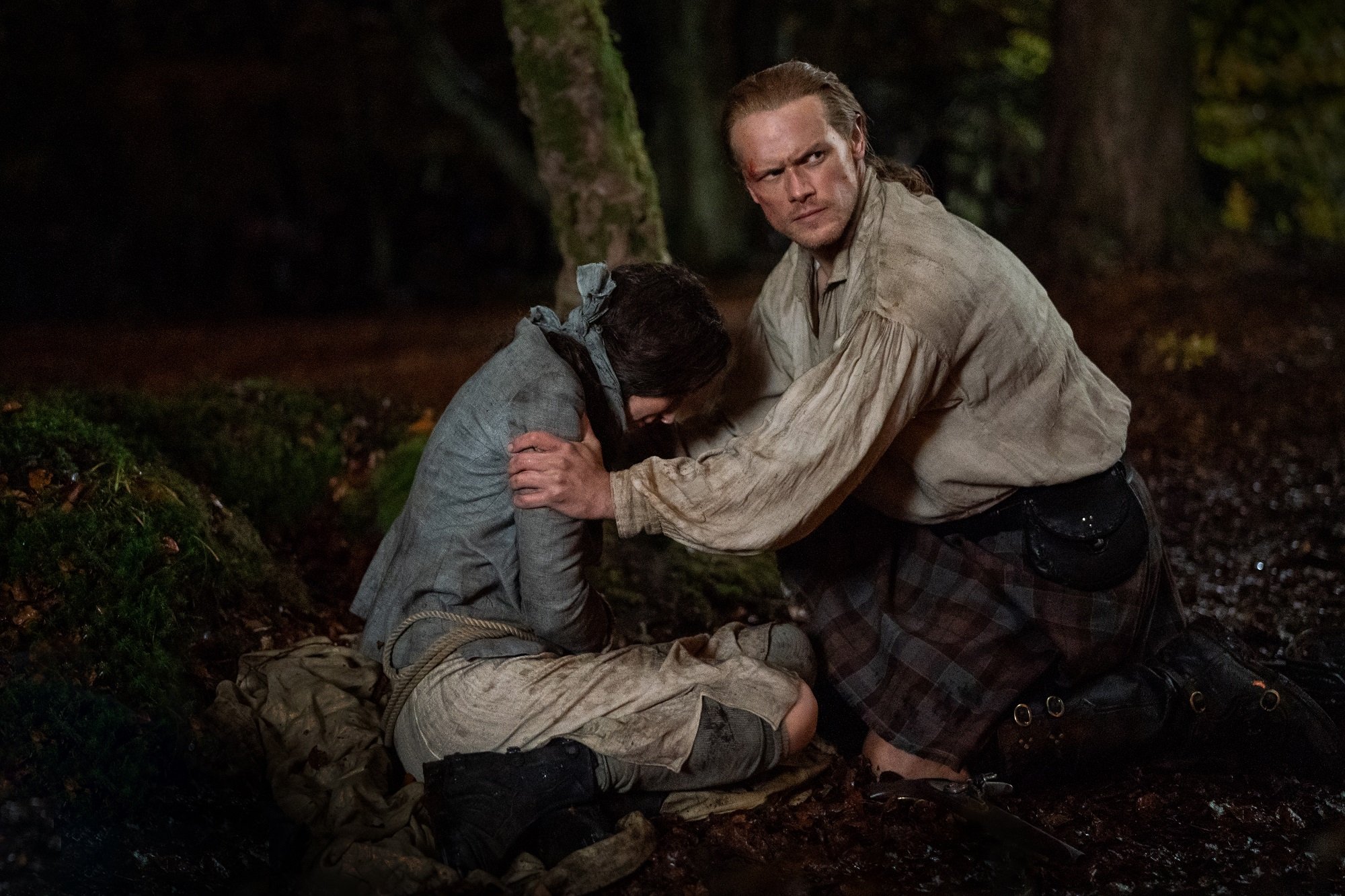 While Gabaldon pulled inspiration for Jamie's character from her real life, his name is based on another iconic fictional series: Doctor Who. On her personal blog, the author shared that she was inspired to write a novel set in Scotland while watching a rerun of the classic series episode, "The War Games," from 1969.
In it, the Doctor has a companion from Scotland circa 1745, named Jamie McCrimmon. And who played Jamie? English actor Frazer Hines. You can probably do the rest of the math from here.
On the topic of inspirations, Gabaldon has been mostly vague about how much the events of her own life have inspired the overall story of Outlander and the character of Claire Fraser in particular.
"I've been in love, been married, borne children, had people near me die," Gabaldon said in a 2013 interview. "Naturally bits and pieces of all these experiences filter through into the books I write. Be strange if they didn't, wouldn't it?"
Gabaldon and Watkins live in Arizona, where she wrote the first novel based entirely on library research. Only after the book's publication did she visit Scotland. The two also have three adult children; two daughters and a son. Their son, Sam Sykes, is an established fantasy author in his own right. You might have stumbled upon him before, as he is Very Funny on Twitter.