'Outlander' Author Diana Gabaldon Once Described How the TV Show Increased Her Work Load
Diana Gabaldon is not only in charge of the 'Outlander' book series, but consults on the TV show. That's double duty for her, but fortunately she's used to it.
Diana Gabaldon is a prolific author, and the Starz adaptation of Outlander is gearing up for its sixth season. It's a high class problem to have, but working on a TV show and continuing to write the books does add a lot to Gabaldon's plate. Fortunately, she's used to figuring out how to get all her work done.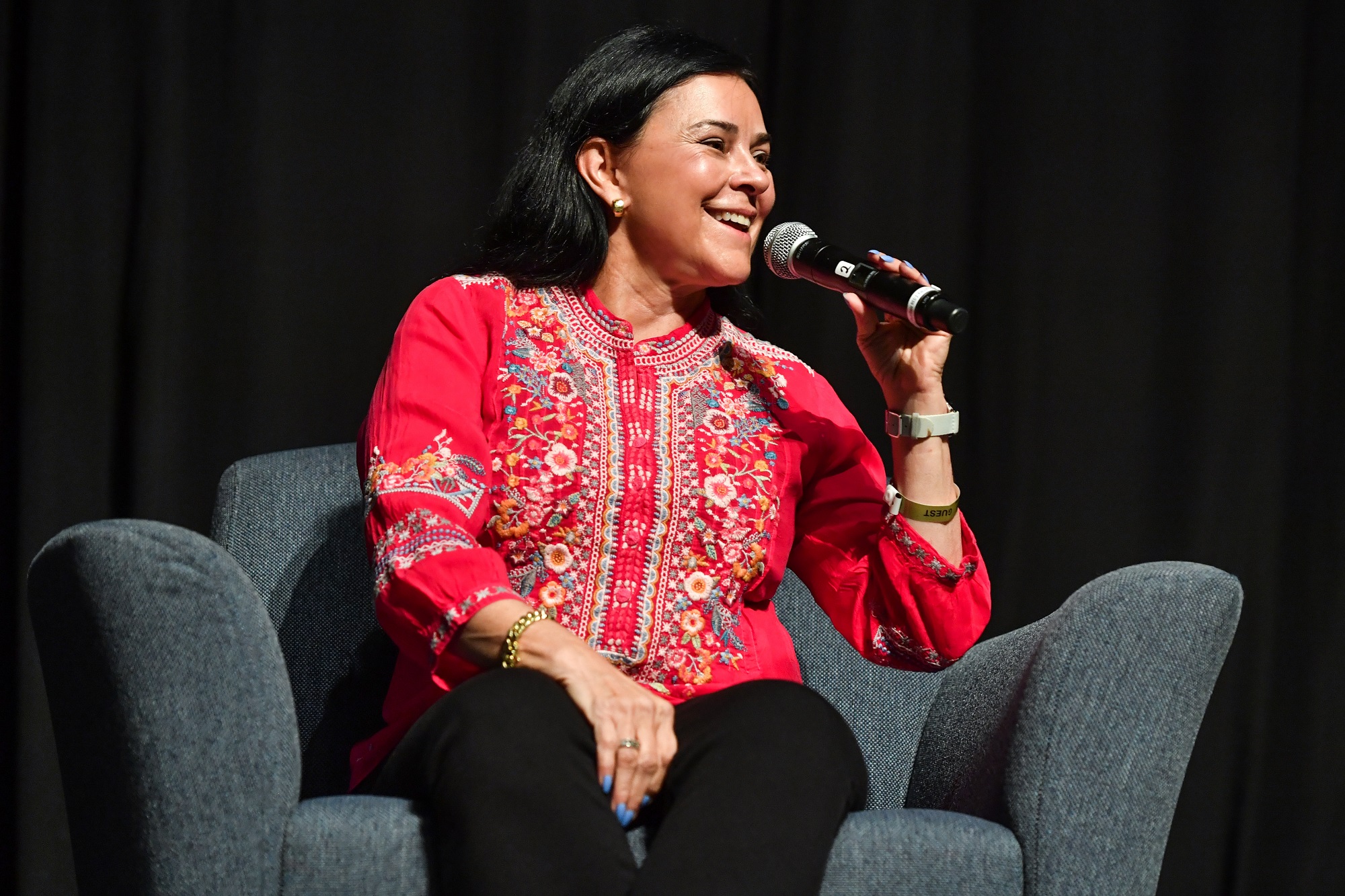 Gabaldon spoke at a Television Critics Association panel for Season 2 of Outlander in 2015. During the panel, she described how the show increased her work load and how she manages it all.
Diana Gabaldon already had a lot of work before 'Outlander'
Outlander tells the story of Claire (Caitriona Balfe), a World War II nurse who travels back in time to 18th century Scotland. She meets and falls in love with Jamie Fraser (Sam Heughan). Before publishing the first book in 1991, Gabaldon was busy working as a scientist and university professor.
"When I started writing Outlander, I had two full time jobs and three children under the age of six," Gabaldon said. "Time expands to fill the work available is basically how it works."
Diana Gabaldon ended up doing double duty again
Outlander proved a success and Gabaldon shifted to full time writing. Then Starz began producing the series in 2014. Since then, Gabaldon has been a consultant on the show.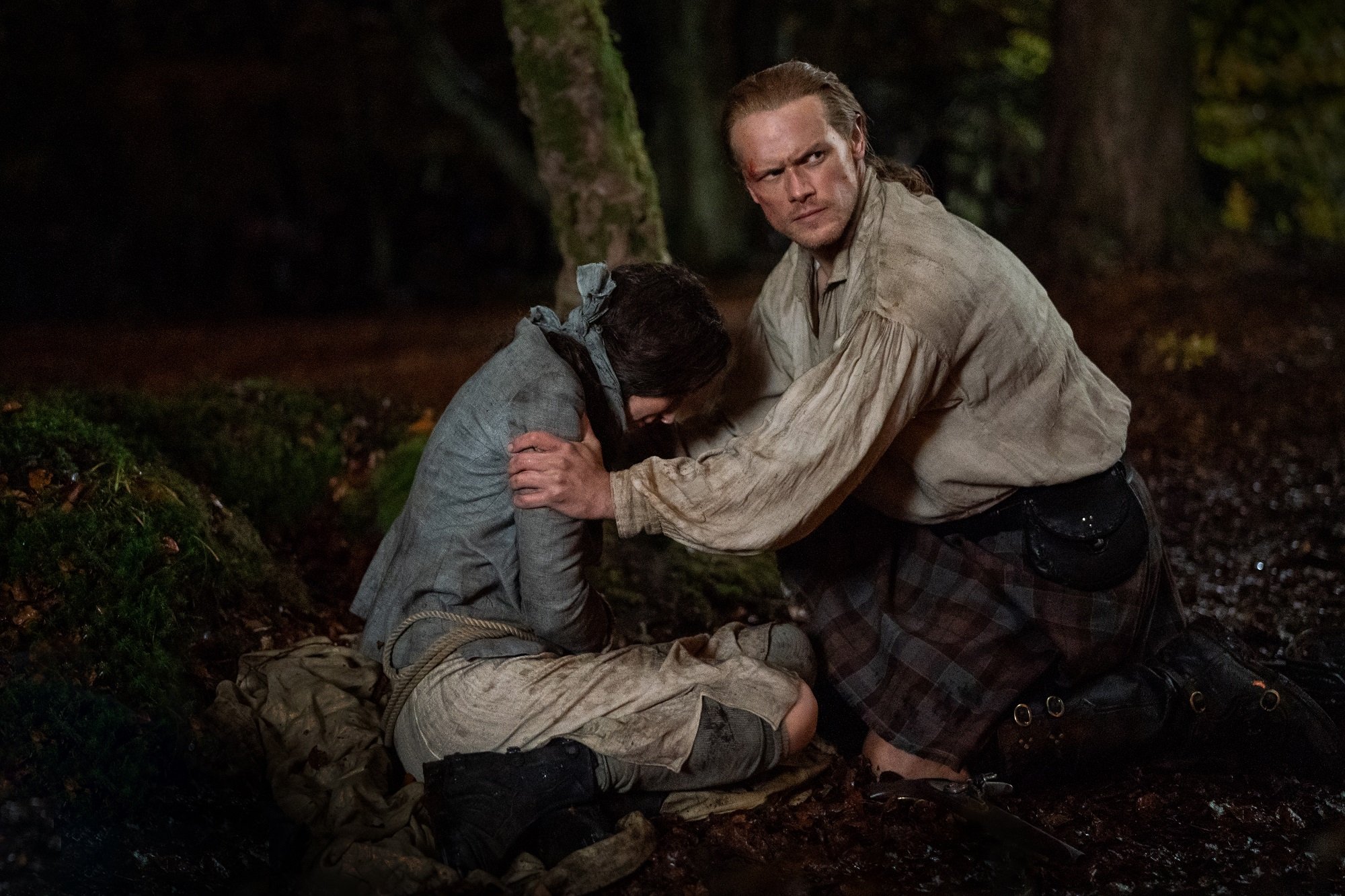 "It's been great from my point of view," Gabaldon said. "They've included me to an amazing extent. When we first drew up the contract, my agent said to me, 'Well, they're making you a consultant. This is basically a way of making them pay you more money. They may use you.  They may not. They may be paying you to stay away, essentially, which is what usually happens. If they do want to use you, they'll let you know.'" 
Season 2 saw Gabaldon even more hands on. She visited the set and wrote a script for one of hte episodes. 
Diana Gabaldon finds time to write 
Consulting on a television show in production takes time away from writing the current Outlander books. Fortunately, she also had experience carving out writing time. 
"As I say, when I began writing, I had two full time jobs and three small children," Gabaldon said. "I wrote in any spare minutes that I had, so I've just kept that work ethic, so to speak. I do have a couple of hours in the middle of the night that I can count on when things are quiet, and that's my main writing time. But, I will at intervals during the day. I write when I travel and so forth, so no."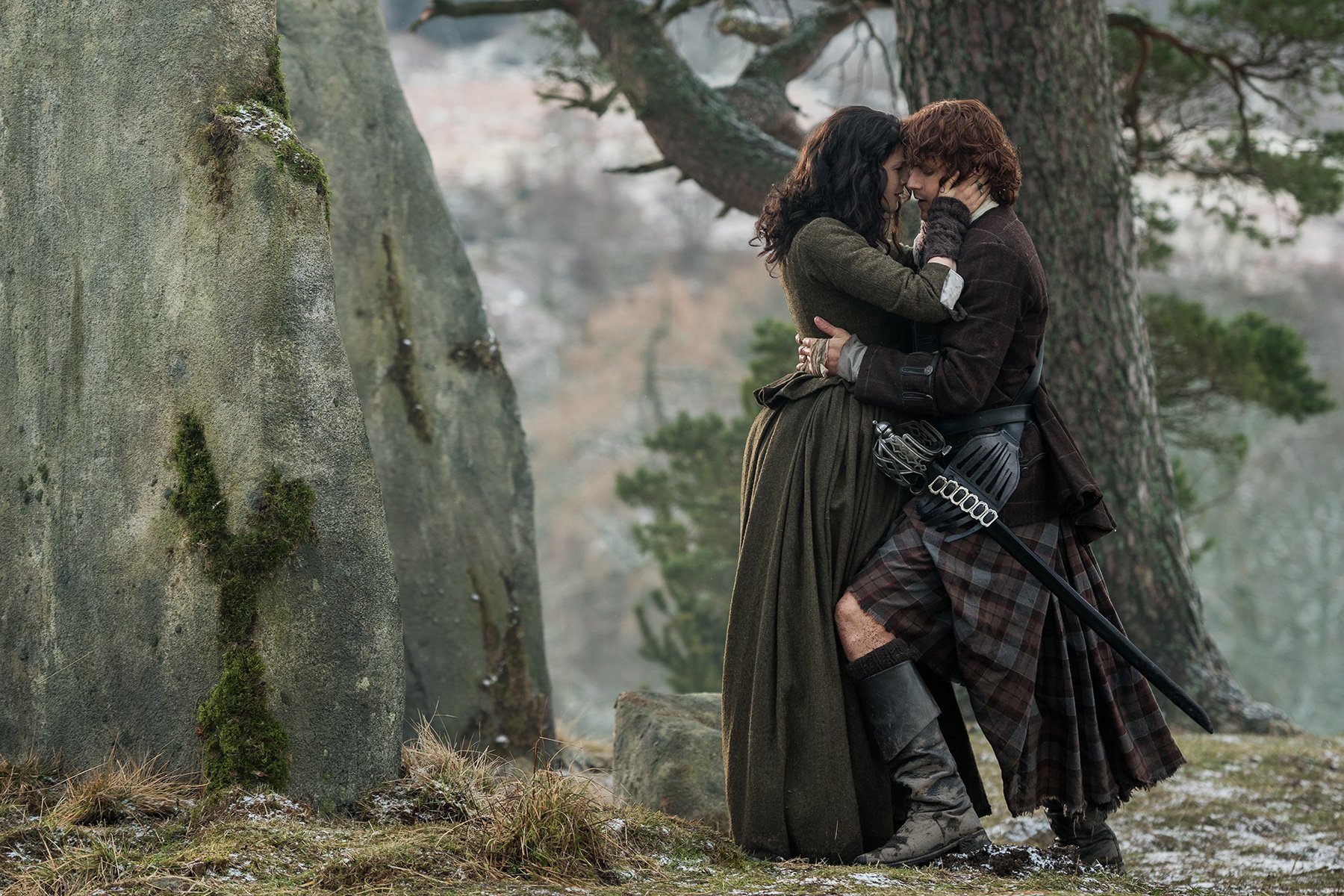 Writing on the set of Outlander proves a bit more challenging.
"I could when we have the inside scenes because there's a long stretch between takes while they turn things around," Gabaldon said. "You're just sitting there, so why not? So I had my laptop and would work between. I wrote one whole scene on that one day at Callendar House.  But when it's outside, no, because you're just standing in ankle deep mud for 12 or 14 hours. I can do things in my head, but I can't actually write."