'Outlander' EP Reveals the Real Reason the Show Has Not Started Production on Season 6
Executive producer Maril Davis just declaired 'Outlander' 'the least COVID-friendly show ever.'
Outlander is not one of the many TV shows that have managed to get back to work during the pandemic. The cast and crew of the time-traveling Starz fantasy drama have been on pause since March, and it appears they are going to stay that way until 2021. In the middle of the longest recorded Droughtlander in history, executive producer Maril Davis has just revealed the real reason why Outlander has not started production on season 6.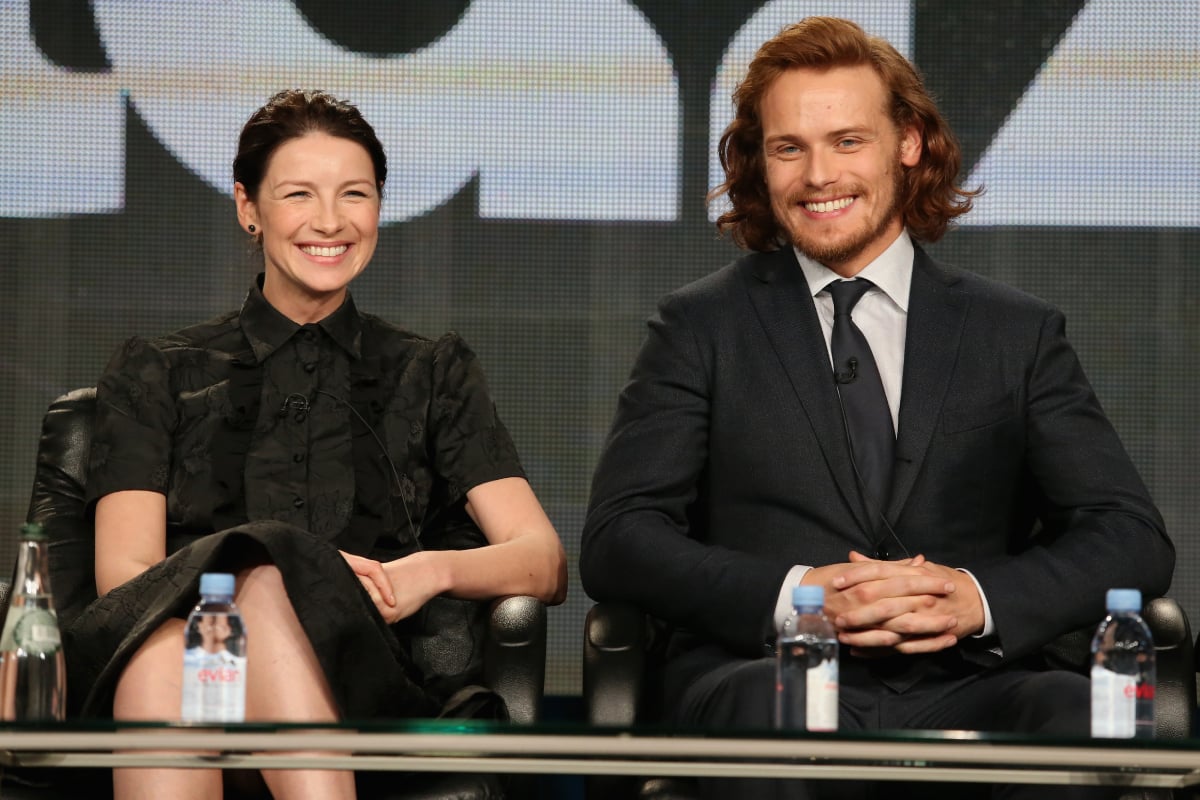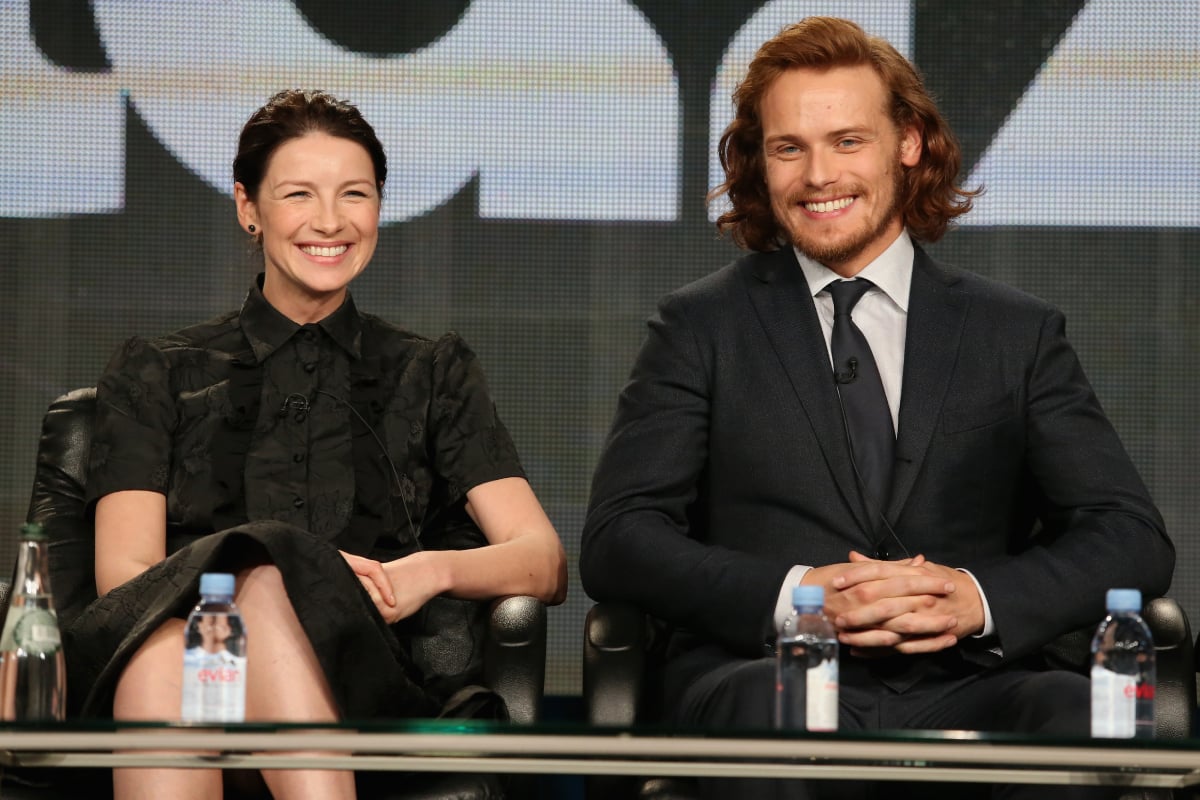 The 'Outlander' cast and crew don't have a start date for production on season 6
Earlier this month, rumors swirled on social media that Sam Heughan (Jamie Fraser), Caitriona Balfe (Claire Fraser), and the rest of the cast and crew would begin production in January. But according to Cinema Blend, the Outlander team doesn't even have the promise of a start date yet.
Many sitcoms, like The Goldbergs and The Conners, have already had their season premieres. And, Shameless has already shot their entire final season that will premiere in December. But Davis says that a production like Outlander isn't like other shows. It has its own set of problems, and the pandemic has slowed things down tremendously.
"We are going to be shooting season 6. That has been slowed down as well. We will come back once we feel like it's safe to do so with our crew and our cast," Davis explained. "We don't have the kind of show, unfortunately, that can be COVID friendly."
Maril Davis reveals the specific reasons why 'Outlander' hasn't started production on season 6
Davis explained that COVID-friendly shows are at the top of the various network and studio priority lists. The transition to producing TV shows in a COVID world hasn't been a huge challenge for some. But, Davis says that Outlander doesn't have that luxury.
Because of the enormous number of extras – not to mention the passionate scenes between Jamie and Claire – Outlander has a host of issues that other show's don't have to deal with.
"That's something that a lot of studios are talking about [COVID-friendly productions], and some shows have the luxury to do that, we do not," Davis said. "It's the least COVID-friendly show ever. It means that maybe there's no kissing, there's no interaction; there's not a lot of actors and extras."
An Outlander without steamy scenes is an Outlander fans don't want to see. And as fans know, war is on the horizon in the upcoming season, which would require even more extras. Both Heughan and Balfe have voiced their desire to get back to work. But until it's safe to do so, it's not going to happen.
Could Starz be considering a split-season strategy for season 6?
With the pandemic completely destroying Outlander's season 6 production plans, many are wondering what changes they could make to get fans new episodes sooner rather than later.
As Carter Matt notes, one school of thought believes that a studio should complete production on the entire season and air the episodes without any breaks. This has been the strategy Starz has used for seasons 1 through 5 of Outlander.
Considering they haven't even started production on season 6 — and it's already been almost six months since season 5 ended — a split-season strategy might be a good option for Starz and Outlander in the future.
This would allow episodes to return much sooner, but there would also be a break in the middle of the season. Starz has not revealed any information about their plans for season 6 of Outlander. But Express noticed that Davis recently tweeted an update.
"We have not started filming yet. Traditionally, we don't announce our production start date until we're actually in production!" Davis tweeted.
Outlander seasons 1-5 are available on Starz On Demand and Amazon Prime Video.