'Outlander': Even the Biggest Fans Missed This Season 4 Hint About How Jamie and Claire's Relationship Might End
Outlander is currently in the middle of the longest Droughtlander ever. This has left fans plenty of time to guess what's next for Jamie (Sam Heughan) and Claire (Caitriona Balfe) Fraser. Fans have pored over the first five seasons and offered many theories about what the future holds for the couple. There's one moment from season 4 that could be a hint about how Jamie and Claire's relationship will end.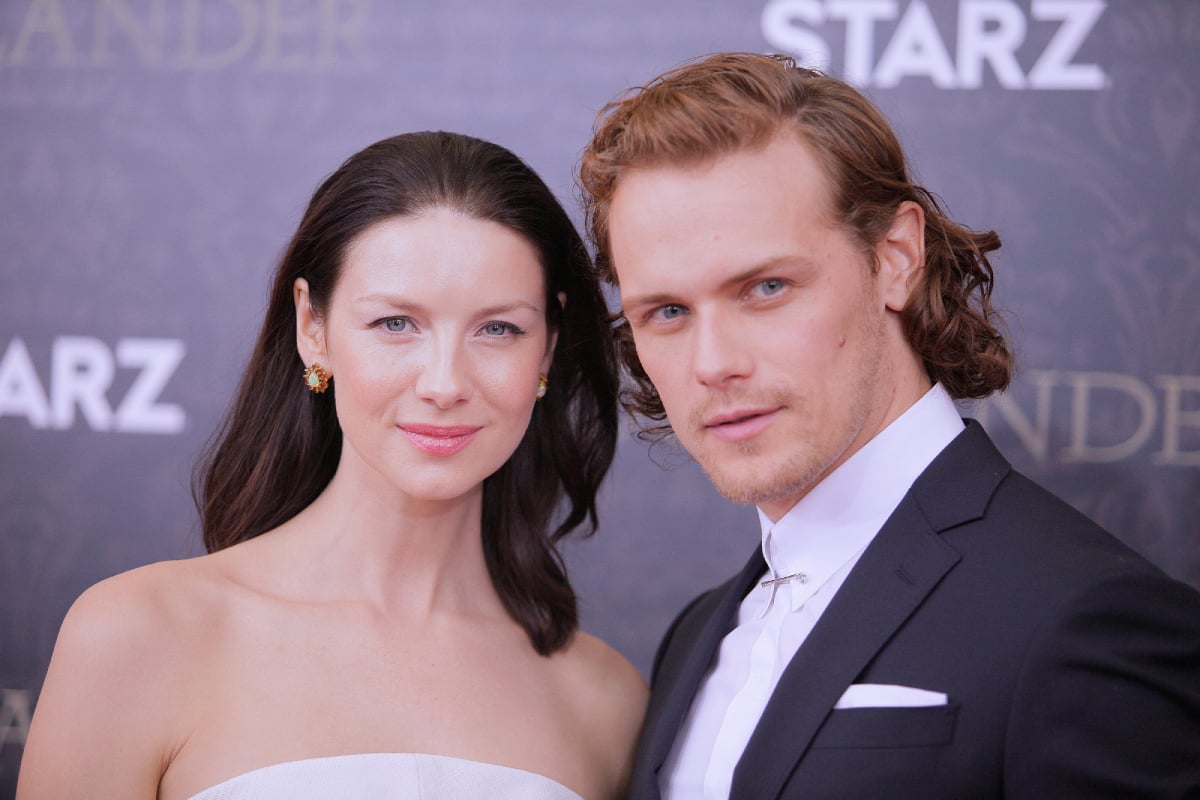 The 'Outlander' TV series is lagging behind the events of the book series
As CBR points out, the story in the Starz time-traveling drama is significantly behind Diana Gabaldon's Outlander book series. The cast and crew will reportedly begin production on season 6 in January. It will be based on the sixth book in the Outlander series, A Breath of Snow and Ashes.
While fans of the TV show wait for the sixth season, Gabaldon is writing the forthcoming ninth novel, Go Tell the Bees That I Am Gone. The ninth book is supposed to hit stores by the end of the year.
The author has also revealed that the tenth book in the Outlander series will be the last. The expectation is that the series finale on TV will play out just like the final book's ending. However, they could stray from the books at times during the show's final five seasons.
It's interesting to note that there will be six years between the release of book 8 – Written in My Own Heart's Blood – which came out in 2014, and book 9. It's possible that the final book's release and season 10 on Starz could happen very close to one another.
Diana Gabaldon told fans the last book will have a 'happy ending'
Gabaldon has revealed some information about the future of Outlander on her official website. In the FAQ section, the author revealed that the last book in the time-traveling series will end in 1800. She also claims that "the last book will have a happy ending."
However, Gabaldon admits that she "confidently" expects the final book will "leave the readers in floods of tears anyway." It should be noted that the author doesn't write her books linearly. She has explained in the past that she writes chapters for her multiple projects as they come to her.
RELATED: 'Outlander' Star Sam Heughan's Audition Made Diana Gabaldon Clutch Her Chest and Proclaim 'Oh My God, This Is Actually Him'
Even though she knows how the 10-book series will end, Gabaldon admitted in August that she still hasn't finished writing book 9. She explained on the Outlander End of Summer series on The Outlander Collector Facebook page that she didn't know the book's release date because she wasn't done writing.
"I am very close to finishing writing it. As to what it is, it is a really, really interesting book, especially now that I am in the final phases and I know everything that's left. I can't say that there is no tragedy in it," Gabaldon admitted.
'Outlander' season 4 possibly hinted about how Jamie and Clarie's relationship will end
While the future of the Starz TV series and the book series remains unknown, there is plenty to look back on to find hints about the fate of Jamie and Claire's relationship. According to Express, one of those hints appeared in season 4.
Fans will remember that season featured Claire and Jamie settling on Fraser's Ridge. During that time Claire started building a friendship with a Cherokee woman named Adawehi (Tantoo Cardinal).
As the two ladies bonded, Adawehi told Clarie she would receive her full powers when her hair goes "white." Adawehi also told Claire that she mustn't blame herself for the death of a loved one. At the time, the comment didn't make any sense. But now, fans believe this was a hint that Jamie will die before Claire.
RELATED: 'Outlander' Author Diana Gabaldon Dishes on Book 9 — 'We'll Have to See' If Claire Is Still Alive
One fan on Reddit wrote, "I think Jamie will go first." They added that they expect one of them to pass. But they see it as more of an "old age thing."
"His body has seen damage, he has experienced disease and nutrition challenges," the fan explained. "She will live on without him for a time until it will be her time too."
Gabaldon has confirmed that Jamie will survive book 9. The only thing she would give away is, "Yes, he's still alive." As for the series finale, fans will have to wait and see.
Outlander seasons 1-5 are available to stream on Starz On Demand and Amazon Prime Video.