'Outlander' Fans Feel Caitriona Balfe and Sam Heughan Were 'Robbed' of Emmy Recognition Once Again
For their portrayal of Claire and Jamie Fraser on Outlander, fans think Sam Heughan and Caitriona Balfe deserve to be nominated for an Emmy. But once again this year, the stars were snubbed. And after seeing the powerful and emotional performances Heughan and Balfe gave in Season 5, fans feel like they were completely robbed.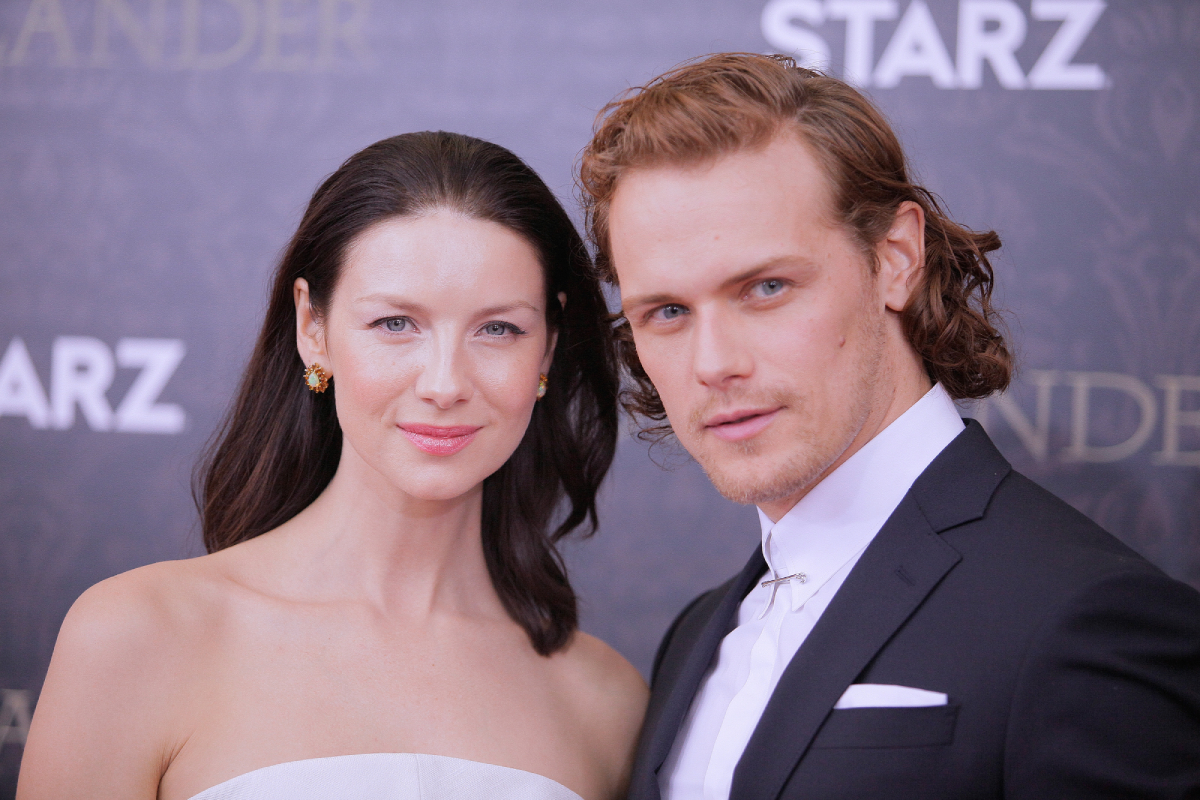 'Outlander' has only been nominated for three Emmys since it premiered in 2015
For five seasons, Outlander has taken viewers back through time to the Scottish Highlands and then onto the American revolution. The show, which is based on author Diana Gabaldon's book series, features meticulously designed sets, authentic music, and powerful cast performances. But in its five years, the show has only received three Emmy nominations. 
In 2016, one of the show's music producers, Bear McCreary, was nominated for an Outstanding Music Composition for a Series Emmy Award. And in 2016, the series earned two Emmy nods — one for Outstanding Costumes for a Period/Fantasy Series, Limited Series or Movie, and another for Outstanding Production Design for a Narrative Period Program.
Caitriona Balfe has been recognized by the Golden Globes
The Emmys may have overlooked Heughan and Balfe's performances over the years, but other institutions haven't. Balfe has received four Golden Globe nominations for Best Actress – Television Series Drama. Both stars have also picked up People's Choice Awards for Favorite Sci-Fi/Fantasy TV Actor and Actress.
The show earned a Golden Globe nod for Best Series in 2016 after its first season. But the award ultimately went to Mr. Robot. 
'Outlander' fans feel Balfe and Heughan were robbed
When the 2020 Emmy nominations were announced on Jul. 28, Outlander was nowhere to be found. The series was not nominated in any category, and none of its stars were recognized for their work. Fans were not happy, and many took to social media to express their frustration.
"So, no #Emmys2020 nominations YET AGAIN for Outlander despite some of the most incredible acting this season," one fan wrote on Twitter. "Do the Emmys have something against programmes on Starz? @caitrionambalfe and @SamHeughan have been completely robbed… Again. Disgraceful. Same old names every time."
"Why is #Emmys constantly snoozing on #Outlander on #Starz — one of the most thrilling, phenomenally acted and stunningly produced shows on TV right now?!" another fan tweeted.  "#SamHeughan #CatrionaBalfe robbed again."
But it wasn't just the Balfe and Heughan snubs fans were angry about. Many felt the show's supporting stars and production team deserved Emmy recognition too.
"The Emmys are a JOKE!" one fan shared on Twitter. "They snubbed Outlander and Caitriona Balfe again. I will not be watching the Emmys this year. They snubbed Sam, Lauren, Sophie, David, and many more including the writers, producers, the cast [sic] the crew.  The Emmys2020 is a JOKE."
"You do such phenomenal work on Outlander," another Twitter fan wrote. "You were really snubbed by the Emmys- but it's not because you all didn't deserve nominations!!! There must be another reason of which I don't know. The acting- music- set designs- book adaptation and story lines are just superb!!"
The 72nd Annual Emmy Awards airs on Sunday, Sept. 20 at 8 p.m. ET on ABC.