'Outlander' Fans Are Getting a 'Really Cool, Fresh Version of Brianna' in Season 6 According to Sophie Skelton
TL;DR:
Outlander star Sophie Skelton recently sat down and talked all things season 6.
Skelton admits that Brianna had "a lot going on' in the early seasons of the Starz hit.
But in season 6, fans are getting "a really cool, fresh version of Brianna."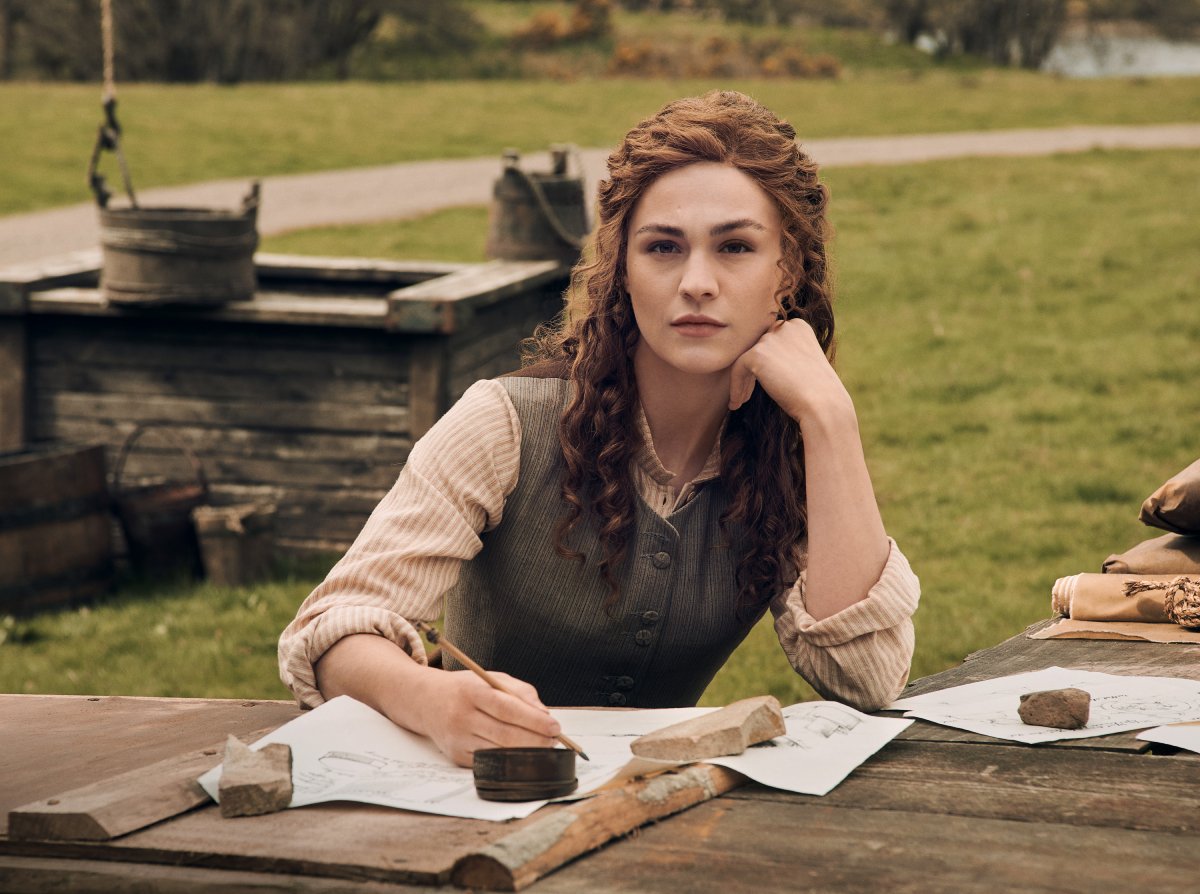 Outlander season 6 has seen Sophie Skelton's Brianna Fraser Mackenzie adapt to life on Fraser's Ridge. After an unsuccessful attempt to go through the stones and return to the 20th century in season 5, Brianna and Roger (Richard Rankin) are now reconciling with the idea of staying in the past.
Skelton says that for her character, there's "something liberating about having choice taken away." And after some difficult earlier seasons, Outlander fans are finally getting to see a "really cool, fresh version of Brianna."
Brianna had 'a lot going on' during the early seasons of 'Outlander'
During a recent interview with Parade, Skelton noted that her character has "been through so much" in the past couple of seasons. She explained that Brianna lost her father, Frank Randall (Tobias Menzies), and then her mother Claire (Caitriona Balfe) left to return to Jamie (Sam Heughan).
"She went through sexual abuse, she broke up with her boyfriend, she's had a lot going on," Skelton said.
Brianna tried to go back to the 20th century so she could put the trauma behind her, but it didn't work out that way. Now she's accepted that she will be staying at Fraser's Ridge, and Skelton says her character is "far more settled" and "at home" with her decisions.
"[Roger and Brianna] always have had this elephant in the room as to whether they were going to go back to the future. Now that that decision's been taken away from them — the stones made that decision for them when they kicked them back to the past — they can actually calm into their life there, lay down their roots, and start to build the best life possible with what they've got," Skelton said.
Fans are getting a 'really cool, fresh version of Brianna' in season 6
Skelton admitted that it's "obviously hard" and degrading for Brianna — an intelligent, modern woman of the 1960s — to not be able to "exercise that brain power and muscle." In the scene where she "invented" matches, Skelton revealed they initially wanted Brianna to get angry at everyone for assuming her big news was that she was pregnant. But, that's not how Skelton wanted to play it.
"I also think that Bree is empathetic and intelligent enough to recognize that it's not their fault that they think that way, it was just the way of the times," Skelton said.
"The old Brianna might have gotten riled up about that, but the new Brianna handles everything in a much more calm, maternal way, and actually then just problem solves how to power through and how to help educate and change their mindset, instead of blaming them for it. I think that it's a really cool, fresh version of Brianna that we're seeing this season, whereby she takes any issues in stride and tries to move forward."
Roger and Brianna are a 'strong team' on this season of 'Outlander'
While speaking with TV Insider, Skelton said that Brianna's ideas will continue to get "bigger and bigger" while she attempts to use her knowledge to help the people of Fraser's Ridge. At the same time, her relationship with Roger is stronger than ever.
Skelton pointed to the couple's conversation about their struggle to get pregnant in episode 2 "Allegiance." She said they are going through it together because "they really are such a strong team this season."
"I think what's beautiful about this season is that we're just going to prove more and more that things aren't going to get between them," Skelton said. "At least, hopefully for a while."
New episodes of Outlander air Sunday nights on Starz.
RELATED: 'Outlander' Star Sam Heughan Has Some Big Plans For Life After Jamie Fraser