'Outlander' Fans Are Shipping Sam Heughan and 1 of His Co-stars — and It's Not Caitriona Balfe
Outlander stars Sam Heughan and Caitriona Balfe have played husband and wife Jamie and Claire Fraser for five seasons. Thanks to their incredible on-screen chemistry and steamy scenes, fans have shipped these two hard since the Starz time-traveling drama first premiered in 2014.
Heughan is still single, but Balfe is happily married to music producer Tony McGill. Which means a real-life romance between the two leads isn't going to happen.
Now — thanks to a recent Instagram post — fans are starting to ship Heughan and one of his other co-stars.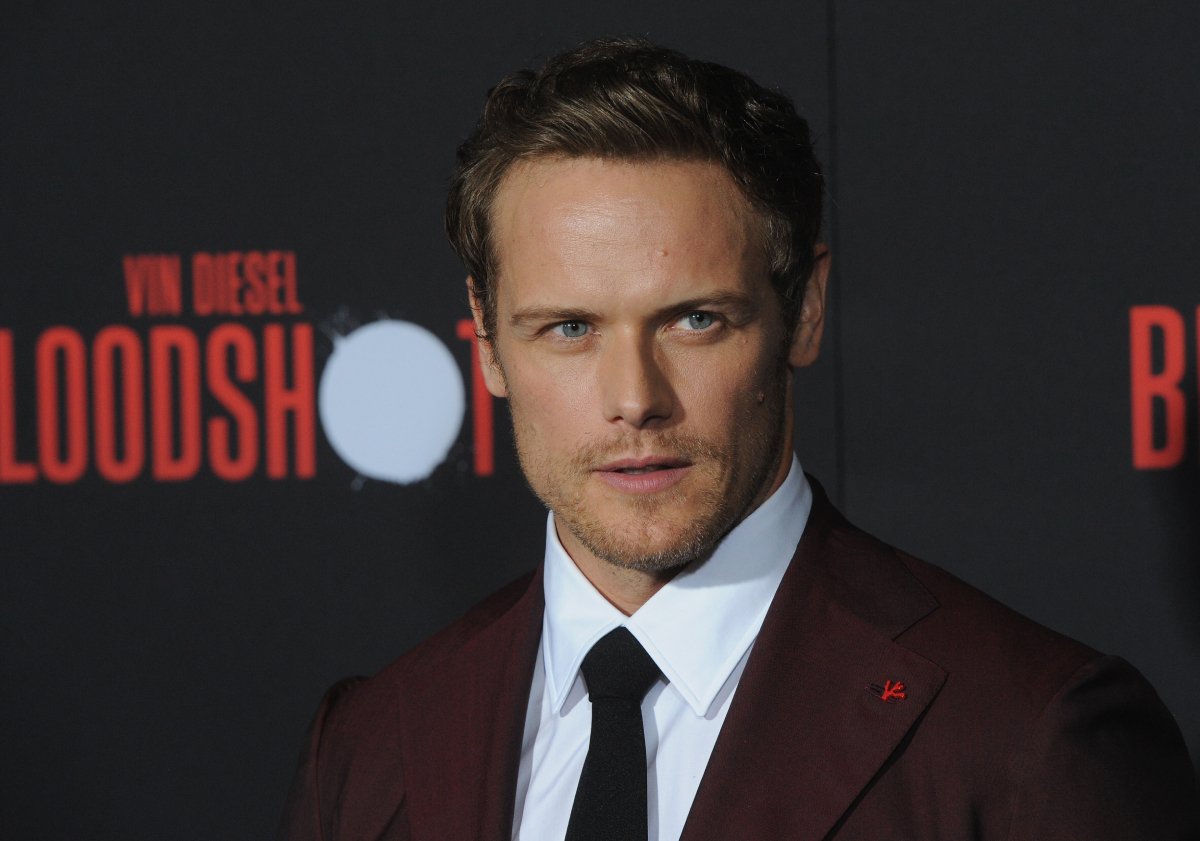 The 'Outlander' stars had instant chemistry
Playing a happily married couple on TV for seven years has led to Heughan and Balfe becoming good friends off screen. Of course, when they first met, they had no idea what they were in for together.
"We were in the stables and you came in and we had no idea what we were getting ourselves in for," Heughan recalled about meeting Balfe during an Instagram Live chat. "We were both a little shy and nervous and had no idea and it was just, this is gonna be my telly wife for the next five, six years!"
According to Balfe, the chemistry between her and Heughan was "quite instantaneous." She says that her on-screen husband "put her at ease" right away because "he's just that kind of solid, grounded guy."
Sam Heughan and Caitriona Balfe are 'great friends'
Some fans might not be able to wrap their heads around the fact that Heugan and Balfe are just friends in real life after seeing them on-screen together. But, they've never been a couple and have both said in interviews how "lucky" they are to be such good friends.
"Caitriona and I get on very well, and I'm very lucky," Heughan explained in an interview, according to Hello! Magazine. "She's extremely talented and an extremely nice person, and we have a lot of fun."
Balfe echoed Heughan's sentiment. She said that "Sam's just so kind. He's a really good friend. He always checks in. I don't know, he has one of the biggest hearts and smallest egos that I know. I feel very lucky. Sam and I have an amazing bond, we're really great friends."
A new Instagram post has 'Outlander' fans shipping Sam Heughan and Sophie Skelton
Fans may be disappointed that a real-life romance between Heughan and Balfe isn't in the cards. But after seeing a new Instagram post from the 41-year-old actor, many have started shipping Heughan and his on-screen daughter, Sophie Skelton (Briana Fraser).
The post featured the 27-year-old Skelton on the back of a motorcycle with Heughan. In the caption he wrote, "Now… who's driving @sophie.skelton? Day out wi' Da' 😂."
Fans thought Sam and Sophie looked like a couple
Fans immediately started to flood the comments section of Heughan's Instagram post, with many sharing that Heughan and Skelton looked like a couple.
"So awesome they would be great together!" one fan wrote, while another added "Agreed! I'm not convinced they're not!" A third fan wrote, "I think they are [dating] goodbye my dream of marrying Sam Heughan!"
The 'Outlander' star keeps his love life private
Fans might be ready for a real-life romance between Heughan and Skelton. But even if it does happen, we might not ever find out about it. Heughan is notoriously private about his love life, and hasn't confirmed a relationship with anyone since starring on Outlander. He does want to get married, though, if he can find his very own Claire.
RELATED: 'Outlander' Star Sam Heughan's Dating History Is 1 Big Mystery
"The love that Jamie has for Claire — it would be amazing to find something like that myself. Certainly, relationships are hard when you're working in Scotland 10 months a year," Heughan explained. "I travel a lot and any downtime I have, I'm trying to do other projects, so very much, my career comes first. Maybe I will find someone eventually."
Outlander seasons 1 through 5 are available on Amazon Prime Video. Season 6 will premiere on Starz in February 2022.