'Outlander': How Many Children Do Jamie and Claire Have?
The heart of the 'Outlander' story is the romance of Claire (Caitriona Balfe) and Jamie Fraser (Sam Heughan) and the family they create. Throughout their romance, the Fraser's have adopted, conceived, and lost children. But how many children do Jamie and Claire actually have?
Outlander is an epic, time-traveling fantasy that jumps between two centuries and features dozens of characters. Everyone is connected to each other in some way, but it can get difficult trying to keep everything straight.
The heart of the story, though, is the romance of Claire (Caitriona Balfe) and Jamie Fraser (Sam Heughan) and the family they create. But how many children do Jamie and Claire actually have?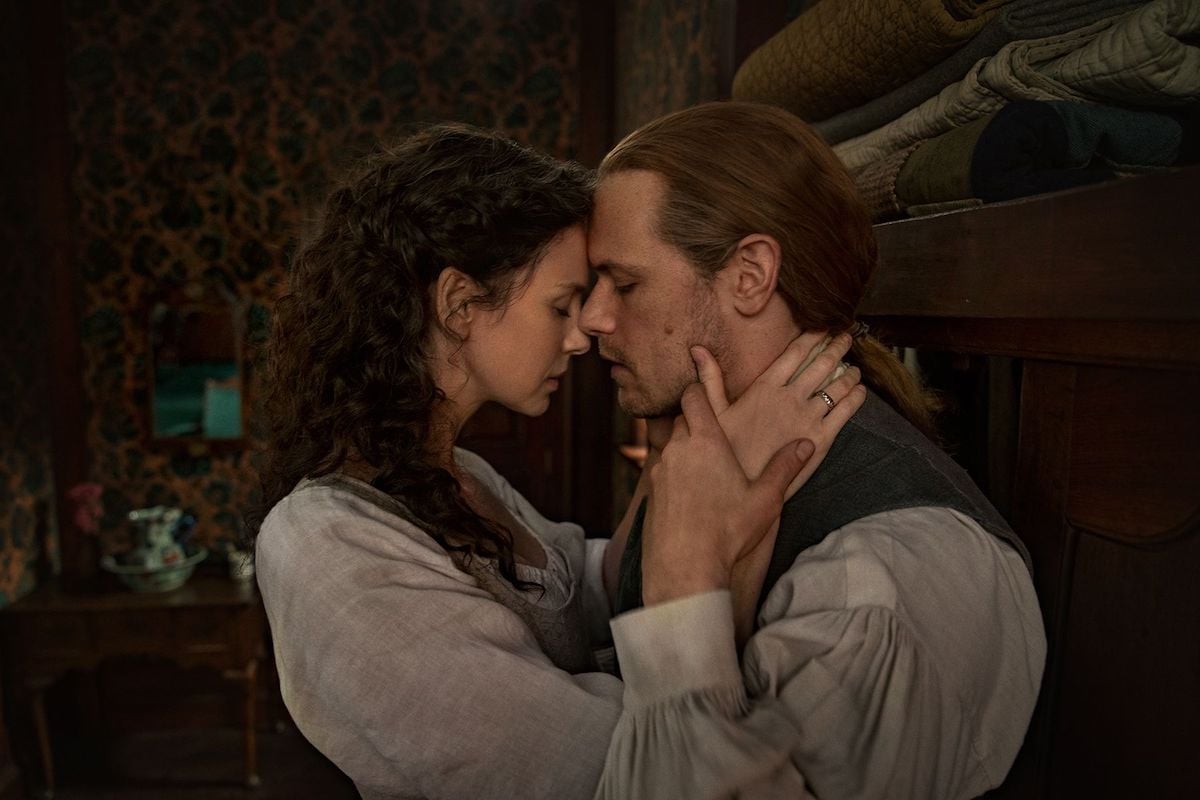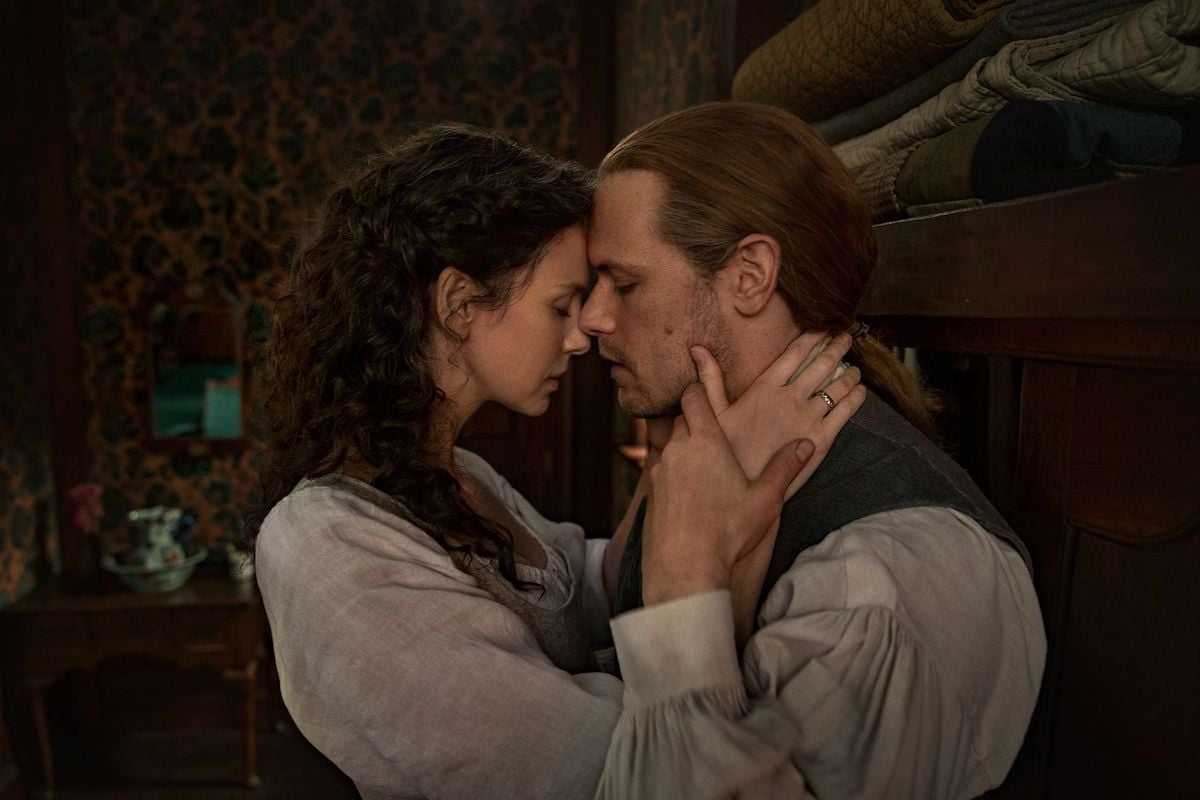 'Outlander' fans love Fergus Fraser
Outlander fans first met Fergus Fraser (César Domboy) in season 2 when Jamie and Claire lived in Paris. It was 1744 when Jamie hired a young pickpocket named Claudel after meeting him in Madame Elise's brothel. He was the son of one of the prostitutes, but he had no idea who his father was.
Jamie gave Claudel his new Scottish name, Fergus, and hired him in exchange for "clothes, lodging, and 30 ecús a year." He proved to be fiercely loyal to Jamie and Claire, and ultimately accompanied them back to Scotland and later to Jamaica and the American colonies.
He may not be Jamie and Claire's biological child, but Fergus Fraser is definitely their adopted son. Fans absolutely love him, and couldn't imagine Outlander without him, his amazing wife Marsali (Lauren Lyle), and their numerous bairns.
Brianna is Jamie and Claire's daughter
Of course, the most well-known child of Jamie and Claire Fraser is their daughter Brianna Randall Fraser MacKenzie (Sophie Skelton). She was conceived before Claire went back through the stones at Craigh na Dun during the Battle of Culloden. This means she was born and raised in 20th century Boston by Claire and her first husband, Frank Randall (Tobias Menzies).
Brianna didn't learn of her true parentage until after Frank died and her mother took her to Scotland.  That's when she learned about Claire's journey through time, and also met her future husband, Roger MacKenzie (Richard Rankin).
While Claire was in the 20th century with Brianna, Jamie had a son with a woman named Geneva Dunsany. The highlander's son is known as William Ransom (Oliver Finnegan), but Jamie's paternity is a secret. Legally, William is the son and heir of Ludovic Ransom, Eighth Earl of Ellesmere, his mother's husband at the time of his birth.
Lord John Grey (David Berry) is the husband of Geneva's sister, Isobel Dunsany. Lord Grey has been William's legal guardian since he was six years old.
'Outlander' also features the tragic story of Faith Fraser
It's no secret that Outlander is filled with a lot of tragedy, which includes the story of Jamie and Claire's first daughter, Faith Fraser. Both Outlander season 2 and its novel counterpart Dragonfly in Amber follow Claire during her first pregnancy.
This came as a surprise for the World War II nurse because she wasn't able to conceive with Frank. The pregnancy was a risky one, though, as Claire was in 18th century Paris trying to prevent the Jacobite Rising.
Claire went into early labor when she was pregnant with Faith
When Claire raced to stop Jamie from dueling with Captain Jack Randall (Menzies), she ended up going into early labor and was rushed to L'Hôpital des Anges. This is where Claire's first daughter was stillborn, and it left her devastated. Claire named her first child Faith before the nuns buried her in the hospital's cemetery.
"I think it's such a defining moment in Claire's life and for her character, that in a way, you just relish these moments as an actor to be able to go through this journey with the character," Balfe told Variety in 2015.
Jamie and Claire have never forgotten their first daughter, and they mentioned her in a later season. When Claire later returned to Jamie in the 18th century and brought pictures of Brianna, he mentioned she had red hair like her sister Faith.
'Outlander' star Caitriona Balfe insisted on including a line about Faith
According to Express, the mention of Faith during that scene was all Balfe's idea. She wanted to bring up Jamie and Clarie's first child because the couple would never forget the daughter they lost.
"I was like, 'Can we please put in just even the tiniest thing about Faith?'" Balfe said. "Because I think anyone who has lost a child or had a miscarriage or anything like that, it's something they would never forget and that is still part of this family."
Season 6 of Outlander will premiere on Starz in February 2022.