'Outlander': How Well Do Sophie Skelton and Richard Rankin Know Each Other?
Outlander stars Sophie Skelton and Richard Rankin play Brianna Fraser and Roger MacKenzie on the Starz fantasy drama. Since their first appearance in the season 2 finale, they've fallen in love, traveled through time, gotten married, and welcomed a baby. They've also suffered through more than their fair share of tragedy.
The duo may portray a loving and committed husband and wife on television, but how well do Skelton and Rankin really know each other in real life?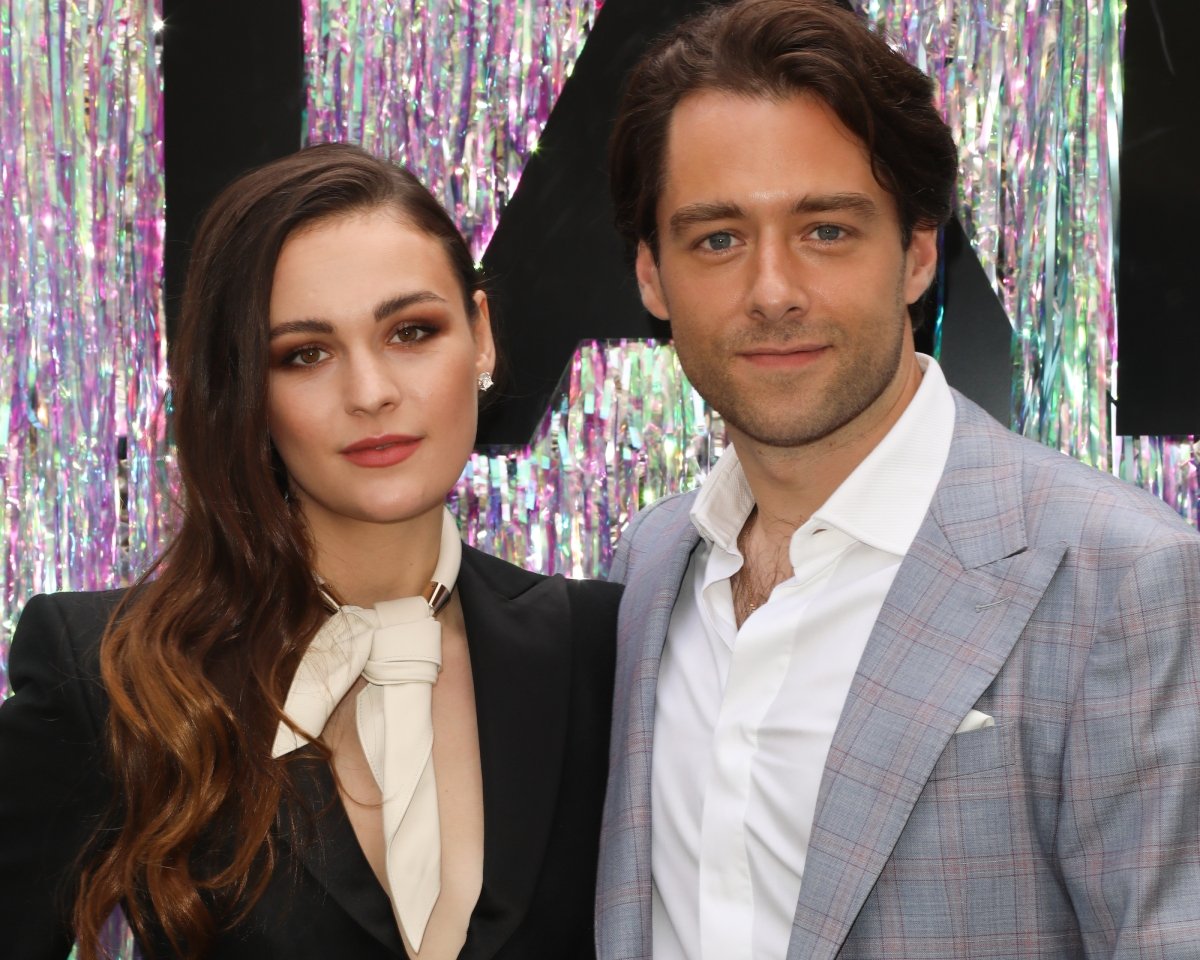 The 'Outlander' actors appeared together in a special Starz video
As Outlander fans continue to wait out the current Droughtlander, the Starz network has been sharing some fun videos shot behind the scenes during season 6. In a video titled "How Well Do You Know Your Co-Star?",  Skelton and Rankin sat side-by-side dressed as Roger and Brianna to answer some questions.
Rankin confessed that he knew he would be facing questions about his co-star, so he asked her some personal details the day before to prepare for the quiz. When asked about Skelton's birthday, Rankin said he knew it was March 7th. He also admitted that before he asked about it, he thought it was in February.
Skelton got Rankin's birthday correct — January 4 — which she remembered he shared with co-star Graham McTavish (Dougal MacKenzie).
Richard Rankin is not a fan of Sophie Skelton's music choices
While discussing the music that each one listens to, Skelton admitted that she is "such a music person" and "sound is always coming out" of her trailer. Rankin agreed that his co-star loves to blast her music, but made it clear that he's "not interested in where Justin Bieber gets his peaches."
"Well he gets them in Georgia," Skelton says. To which Rankin replies, "I know he gets them in Georgia because I hear every day where he gets his peaches from. I have to listen to Justin Bieber on a loop."
The 'Outlander' stars are from 'different decades'
Rankin also mentioned that Skelton loves to listen to Taylor Swift and Miley Cyrus, which she described as "happy, morning, get-you-in-the-mood party beats." She also accused Rankin of being old and boring.
"Richard just likes to close his eyes and sleep and not talk to anyone, and drum on the table," Skelton said. "That's all Richard does every morning. It's very annoying. We're from different decades, and that's the problem really."
Sophie Skelton and Richard Rankin are like 'brother and sister'
Despite dating rumors, Skelton and Rankin have made it clear that they are just friends in real life. Skelton has even described it as a "brother and sister" relationship because they like to bicker.
"You know, Richard and I, it's a very similar sort of relationship off-screen in terms of, you know we bicker and we're kind of like the brother and sister that get on each other's nerves a lot of the time," Skelton told Gold Derby. "But I think that's great because I think that really seeps into the screen version where actually you can show that."
The 'Outlander' star loves dogs and 'Brooklyn 99'
While describing their ideal days off, Rankin named a number of things he thinks Skelton would enjoy. They included a walk in the park, ice cream, a nice pair of slacks, and a cocktail. When she described his ideal day, Skelton mentioned Rankin spending time with his dog Gonzo.
"Richard's downtime…goes for runs, plays with Gonzo, ignores everybody on his phone, and watches Brooklyn 99," Skelton said.
Outlander seasons 1 through 5 are available on Starz On Demand and Amazon Prime Video. Season 6 is expected to premiere on Starz in early 2022.
RELATED: 'Outlander' Season 6: Fans Spot 1 Clue That Could Mean Roger and Brianna Are Leaving Fraser's Ridge