'Outlander': John Bell Calls Season 6 'Ominous' but Still a Good One for Young Ian
'Outlander' star John Bell may have called season 6 an 'ominous' one, but it is still a good one for Young Ian — 'You are going to learn a lot more about him.'
ARTICLE HIGHLIGHTS
Outlander star John Bell recently opened up about season 6 of the Starz hit.
While he did call the new season "ominous," he also revealed it will be a good one for Young Ian.
He also revealed that the shortened season 6 was one of the "most difficult to shoot."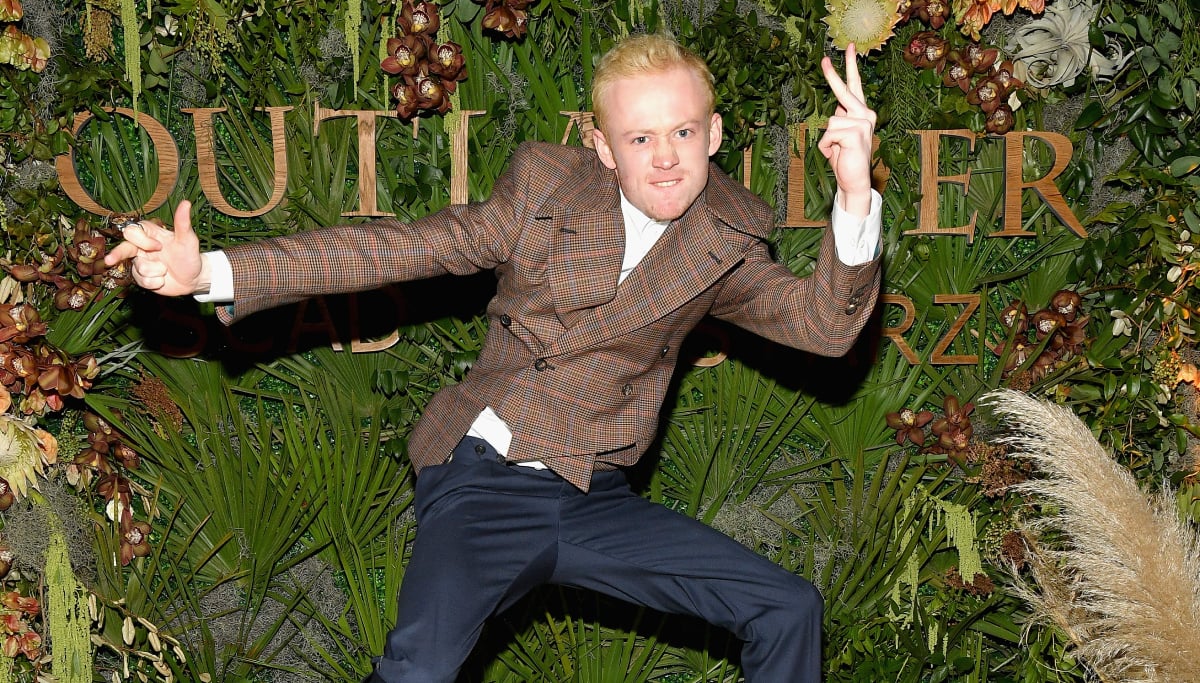 Outlander Season 6 will be on TV screens this March, finally bringing an end to the longest Droughtlander ever. As the premiere gets closer, the stars of the time-traveling drama are dropping hints about what's coming next. According to John Bell (Young Ian), the upcoming season is an "ominous" one. But at the same time, he says season 6 is a good one for Young Ian.
'Outlander' Season 6 will feature just 8 episodes
It's no secret that the pandemic delayed season 6 of Outlander for almost an entire year. The last time fans saw a new episode was in May 2020 when the season 5 finale aired. Due to the lengthy delay, producers decided to shorten season 6 down to just eight episodes, so they could get the season on Starz as quickly as possible.
The truncated season will feature some extended episodes — including a 90-minute premiere. But to compensate for this unique production decision, season 7 will be supersized and feature 16 episodes.
John Bell says the set wasn't the same
When it came to filming season 6 amid the pandemic, Bell admitted it was "hugely different on set." He said the cast and crew didn't have the same ability to hang out with each other. But they did what they could to make the most of it.
"We were one of the few productions that were allowed to run at that time and due to that special status we had to be so, so careful," Bell told Digital Spy.
He continued: "Despite it being one of the strongest seasons, it was also one of the most difficult to shoot [due to Covid restrictions], which maybe actually helped us a bit because at times a lot of the characters I think feel isolated and we only had to look at our own f***ing experience to be able to relate to that!"
John Bell calls 'Outlander' Season 6 'ominous' but good for Young Ian
Bell admitted he couldn't say much about the new season. But he did say he's "very excited" about it. And he promised that Young Ian would get a lot more screen time, which will allow fans to learn a lot more about the character.
"It is my favorite season so far, it is just so strong, the storylines throughout it — it feels like there is a change of pace, there is an ominous feeling that is happening this season," Bell explained. "Ian is there and you are going to learn a lot more about him, so it is a good season for me."
'Outlander' Season 6 delves more into Ian's character
Young Ian returned to Fraser's Ridge in season 5 after living with the Mohawk. What happened to him during that time was occasionally hinted at. But Bell said there's still "a lot of mystique about Ian's life away from the Ridge."
"If you haven't read the books and don't know what is happening, season 6 certainly delves into Ian's character more so I have a lot to play with," Bell explained.
The 24-year-old added that the upcoming season will get darker because it has "a little bit of that feeling we can't stop this inevitability."
The 'Outlander' star is always working with animals or kids
As for his experiences on set since joining the Outlander cast in season 3, Bell said he has learned some new skills. He said he is now a horse whisperer and dog whisperer at the same time. And it's not easy trying to command both.
"They say don't work with kids and animals and I've literally just constantly worked with kids and animals on Outlander," Bell noted.
"I'm also super good with little kids on set, I'm too good, so the twins that play Jemmy, they love me, and they ask 'Is John Bell on set today?' because they know they just have a laugh with me. Caitriona [Balfe] and Sam [Heughan] and Sophie [Skelton] and Richard [Rankin] just pack them off to me, so I'm the baby whisperer too!"
Outlander Season 6 premieres Sunday, March 6 on Starz.