'Outlander': Lauren Lyle Admits She 'Mucked Up' Her Audition As She Heads Into a 'Dark' Season 6
Outlander star Lauren Lyle joined the cast of the fantasy time-traveling drama as Marsali MacKimmie Fraser in season 3. But Lyle says that landing the role came as a bit of a surprise. Ahead of season 6 — which Lyle teases is a "dark" one — the actor admits she "mucked up" her Outlander audition. But producers still offered her the Marsali role anyway.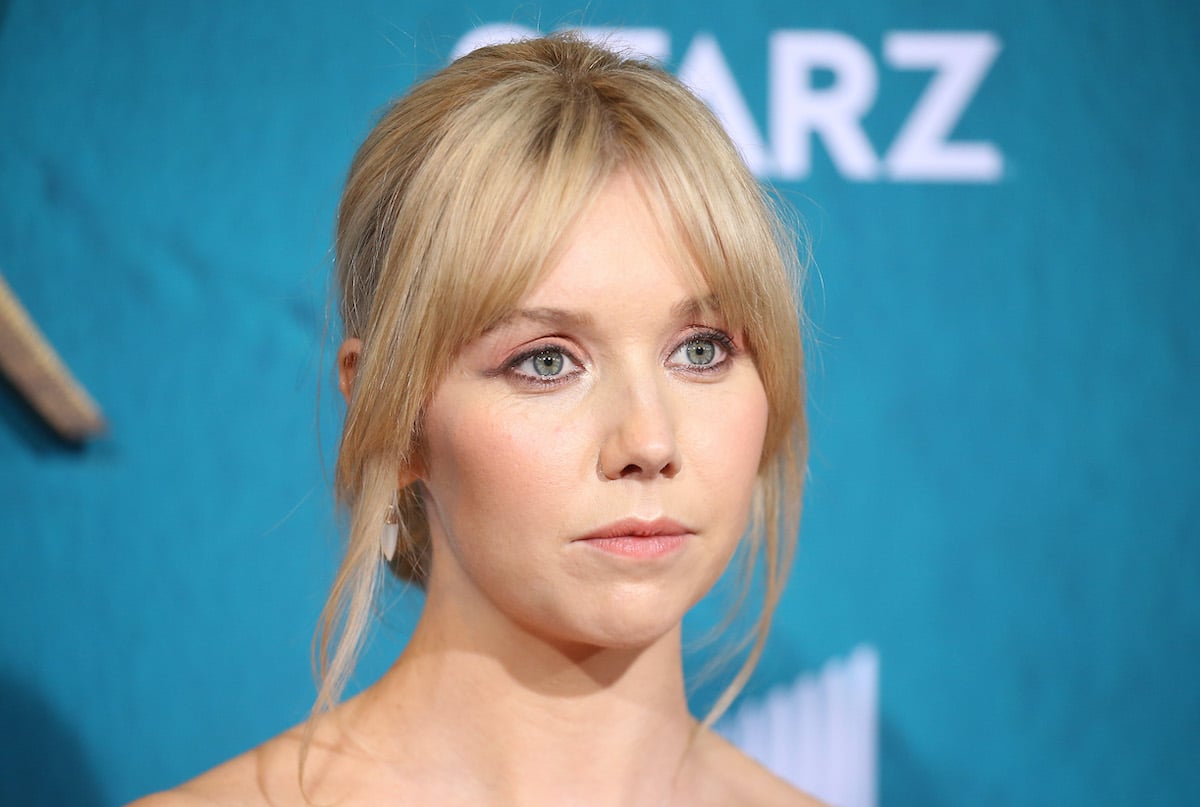 Who is Marsali Fraser on 'Outlander'?
Lyle made her debut as Marsali in Season 3, Episode 8 "First Wife," after Outlander fans found out some shocking information about Jamie (Sam Heughan) — he was married with two step-daughters.
When Claire (Caitriona Balfe) traveled back to the 20th century ahead of the Battle of Culloden, she never thought she would return. But after 20 years, she discovered that Jamie didn't die on the battlefield. So, she went back to look for the Scottish Highlander.
During those 20 years, though, Jamie's sister Jenny (Laura Donnelly) encouraged Jamie to remarry. But his choice of wife was quite a surprise to fans, and to Claire. Jamie married Claire's nemesis Laoghaire (Nell Hudson) who was a twice-widowed single mom of two girls — Marsali and Joan.
Marsali and Fergus fell in love and got married
Marsali has a quiet, yet strong personality. And she wasn't a fan of Claire when they met, thanks to all of the negative comments and stories she had heard from Laoghaire. But as she spent more time with the time-traveling doctor, Marsali started to realize she was kind. And the two started to become close.
"Being the daughter of a woman with an evil reputation is so fun to play and is a delicious way to ground her as a character," Lyle told Wonderland Magazine. "Marsali has some of the quickest wit on the show which I'd like to think we share."
Eventually, Marsali falls in love with Fergus (César Domboy) and they scheme to get married. The couple follows Jamie and Claire to America, and they settle down at Fraser's Ridge with their growing family.
Marsali also becomes Claire's trustworthy surgical assistant. And at the end of season 5, Marsali kills Lionel Brown (Ned Dennehy) with water hemlock after he and his men sexually assault Claire. As Vulture notes, many fans found Marsali to be the best part of season 5.
Lauren Lyle admits she 'mucked up' her 'Outlander' audition
During the interview, Lyle talked about her "big audition process" with the Outlander producers. She says things didn't go as planned, so she didn't think she got the part.
"I went through a big audition process, thought I had mucked up the audition by saying the wrong lines and the morning after my recall they called and asked me to play Marsali. It was unreal," Lyle says.
Playing Marsali Fraser is a 'special experience'
The 28-year-old actor says she still remembers exactly where she was in London when she found out she got the part of Marsali. She was walking to one of her "many day jobs" and ended up in shock when she got the call.
"It's been an incredible journey getting to become a part of such a loved and successful show. Stepping onto those sets each day really is a special experience," Lyle said.
"Marsali has a brave and romantic energy I have loved exploring and like to think is a part of me too. She innately commands respect which is something I strive to and she really goes after what she wants. I feel like I know her inside out and I'm really protective of her having been with her for 4 seasons."
Season 6 of 'Outlander' will be a 'dark' one
In a separate interview with Radio Times, Lyle promises that season 6 isn't going to be an easy one for Marsali and Fergus. She says it will be "the most tumultuous time" that fans have seen the couple experience so far.
"Marsali and Fergus have always been this fun, romantic couple – young, cool – like the ones that make people laugh and are just really in love with each other and have all these kids. And this time [in season six], it just got really deep and really dark… They're at their most tested," Lyle explained.
"It's the most tumultuous time that we've seen them and their relationship [in]. And Marsali really has, this season – it's the first time you see her having to step up, and she's sort of supporting the family and dealing with her own needs."
Outlander season 6 premieres on Starz in February 2022.