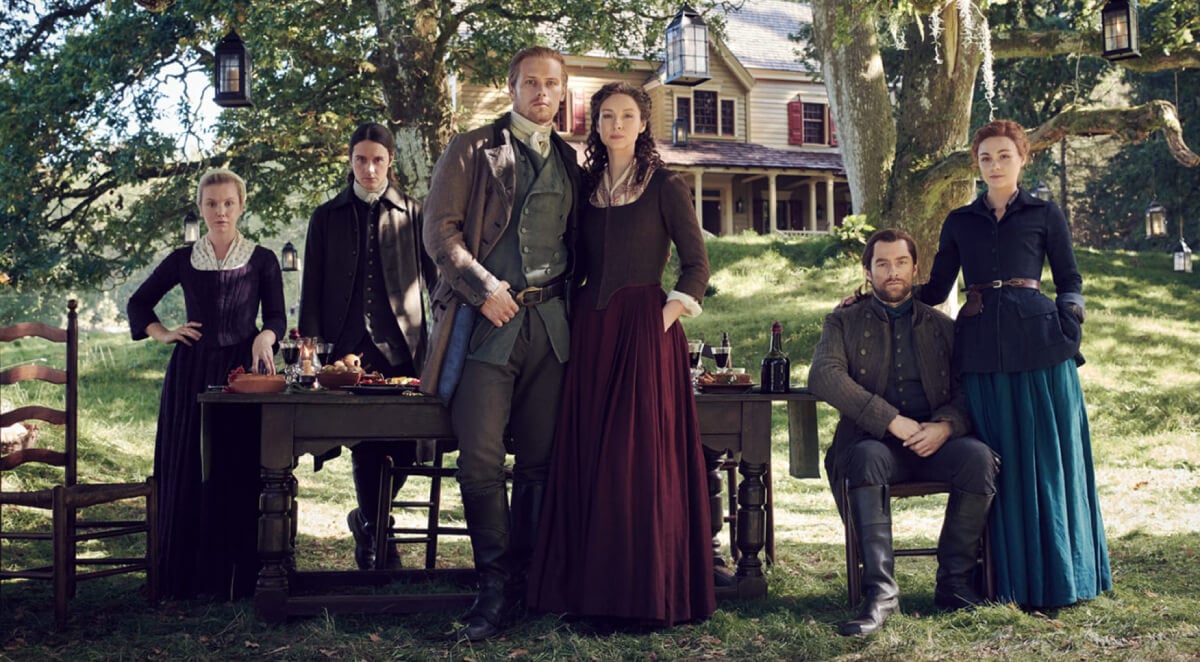 'Outlander' May Have 'Changed Her Life' But Don't Hold Your Breath For This Star to Return
'Outlander' fans know Lauren Lyle for her role as Marsali MacKimmie Fraser on the hit time-traveling Starz romance.
Outlander has been a pivotal series for many of its actors, and Lauren Lyle, known for her role as Marsali MacKimmie Fraser, is no exception. Having credited the character with altering her professional trajectory, Lyle's potential reappearance in the show's ultimate season is the subject of much speculation.
However, while Lyle's admiration for Marsali remains evident, her return to the series is surrounded by uncertainties. As Outlander progresses, fans eagerly wait to see if Lyle will grace the screen one last time.
'Outlander' star Lauren Lyle says the series 'changed her life'
Lauren Lyle, famed for her portrayal of Marsali MacKimmie Fraser in the popular series Outlander, hinted at a possible return for its concluding season.
While the celebrated Scottish actor hasn't graced the screen since the sixth season, she holds her character close to her heart. According to Express, she even credits Marsali for transforming her career.
"I love Marsali. She was the character that changed my life," Lyle shared. "I've been getting a lot of messages online saying, 'We miss you' and I keep wanting to be like, 'me too.'"
Lyle, of course, was not a part of season 7 of Outlander. While viewers have been wondering about her return, she had a few things to say about her character's absence last season.
The actor revealed that it felt off not being a part of the recent episodes. Yet she understands it's just how circumstances played out.
She also expressed happiness for the show's continued success, even if she doesn't return to Outlander in its final run.
This is where Fergus and Marsali have been in season 7
Outlander viewers last witnessed Marsali and her spouse Fergus (César Domboy) departing Fraser's Ridge in season 6, seeking a brighter future for their kids.
The couple faced many challenges in season 6. Emotionally burdened by an inability to shield his family, Fergus contemplated taking his own life, only to be rescued by Jamie Fraser (Sam Heughan).
In collaboration with his Aunt Jocasta (Maria Doyle Kennedy), Jamie orchestrated a job for Fergus at a New Bern print shop.
A tearful scene featuring Claire (Caitriona Balfe) revealed that the couple had relocated to New Bern.
As per the book A Breath of Snow and Ashes, Jamie suggests the move to New Bern in North Carolina for a fresh start. By 1774, Fergus and Marsali had embarked on a printing venture in New Bern, a change that brought renewed tranquility to the family.
'Outlander' fans shouldn't hold their breath for Lauren Lyle's return
Outlander is gearing up for the second half of its concluding season. Even though audiences are eager to witness Lyle back in action, Maril Davis, the show's executive producer, shared that such a comeback isn't on the cards.
"No unfortunately, we'll not see Marsali and Fergus this season [seven]," she explained.
Davis indicated that due to their commitments to other endeavors, neither Lyle nor Domboy would rejoin the Outlander team this season.
Filming for the last episodes hasn't started yet, so any change in this decision remains speculative. Unless something changes, fans should manage their expectations.
During Outlander's early season 7 production, Lyle was engrossed in shooting her latest film, Mercy Falls. The film is a horror movie set in Scotland, just like Outlander.
As the curtain rises for Outlander's eighth and final chapter, only time will tell whether Lyle revisits her iconic role.