'Outlander': Meet the Family Bringing Trouble to Fraser's Ridge in Season 6
When Outlander returns for season 6, there will be a new family on Fraser's Ridge. Based on Diana Gabaldon's sixth book – A Breath of Snow and Ashes – the upcoming season will see the arrival of the Christies.
But if the Starz series stays true to the source material, the Fraser's new neighbors are going to bring trouble.
Warning: Potential spoilers ahead for Outlander season 6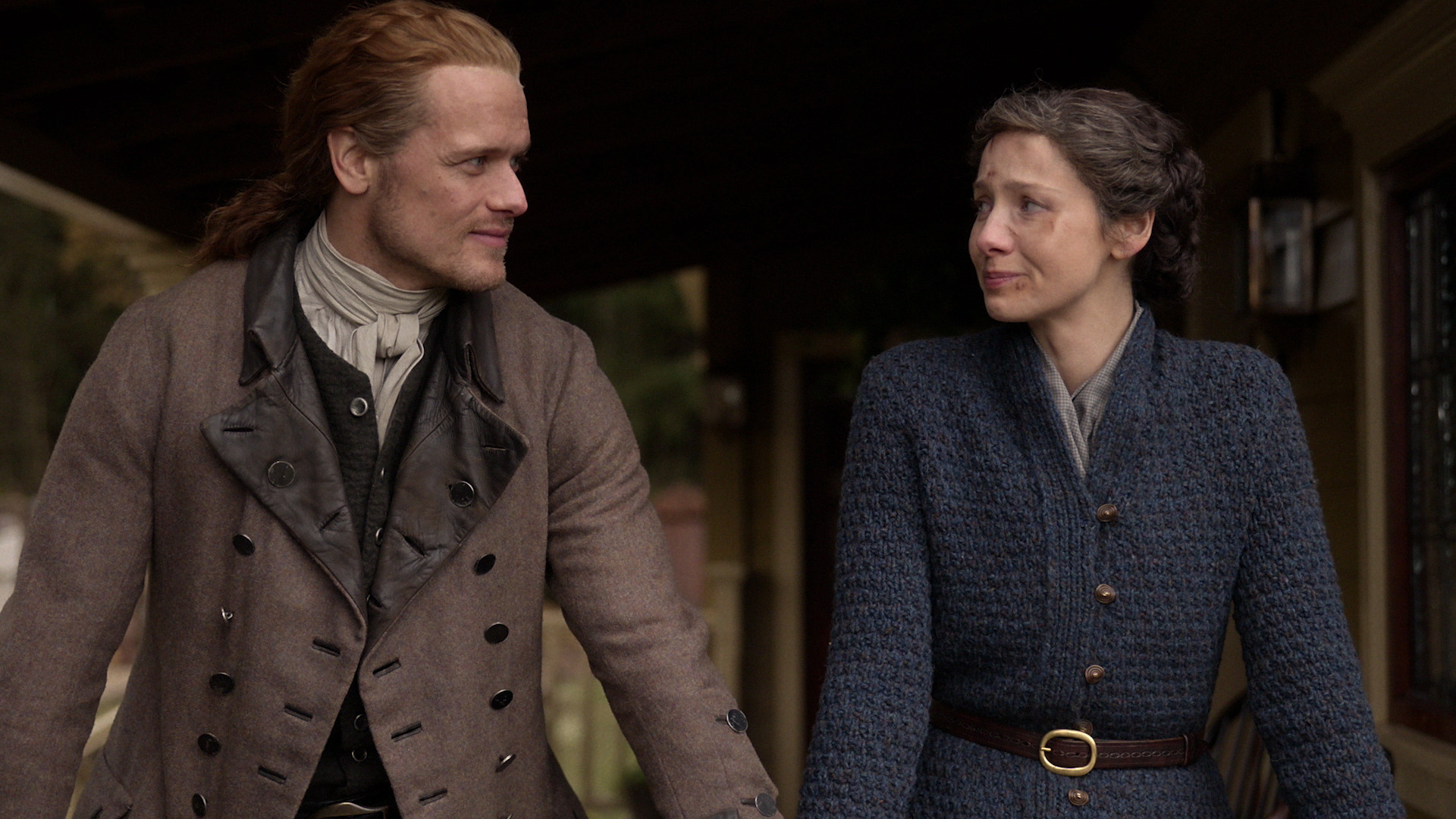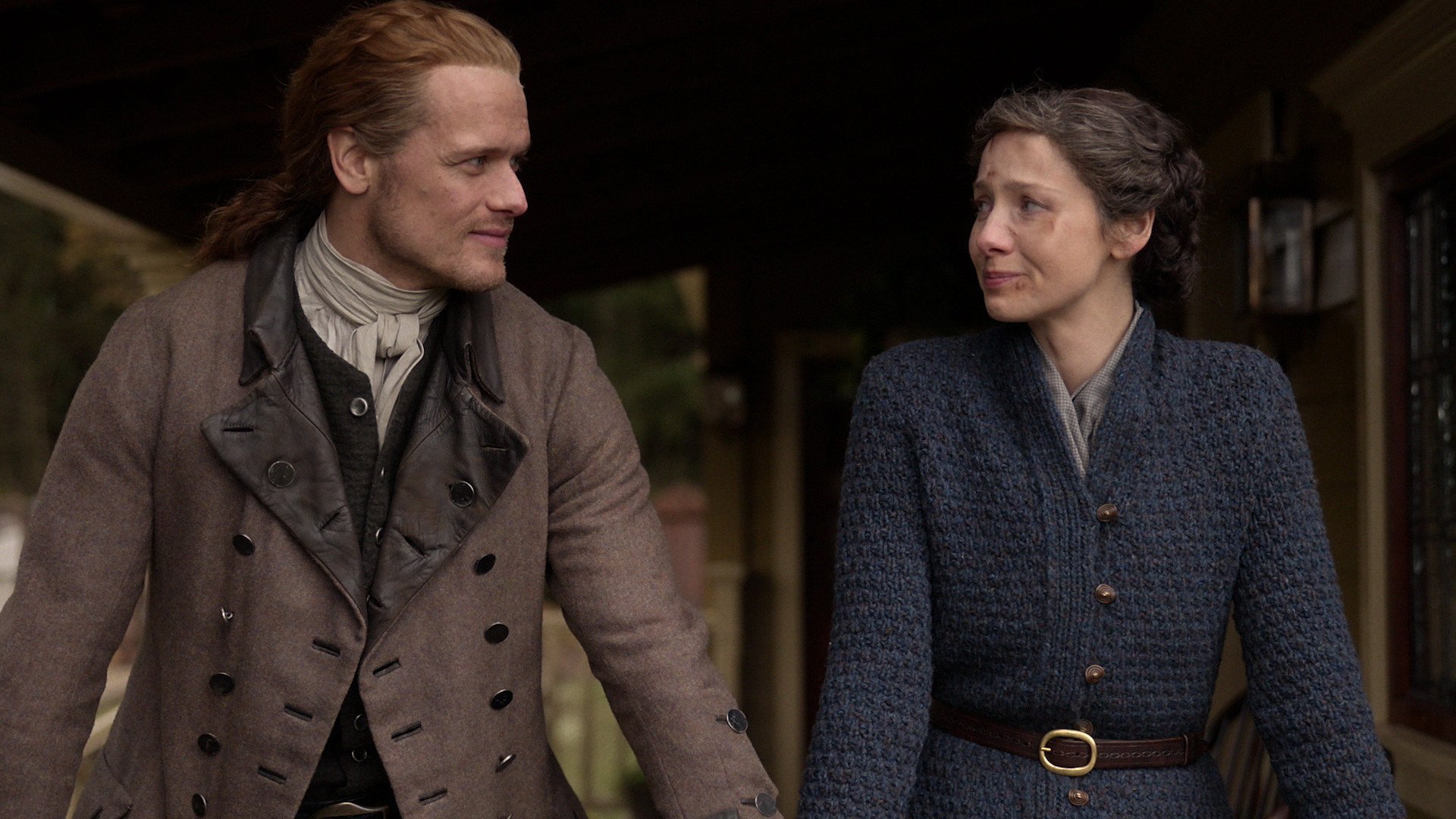 Why does the Christie family move to Fraser's Ridge during 'Outlander' season 6?
In Gabaldon's Outlander novels, the Christie Family actually arrives on Fraser's Ridge during book five, The Fiery Cross. But the Starz drama has saved their arrival for season 6. The Christie family features dad Tom (Mark Lewis Jones), son Allan (Alexander Vlahos), and daughter Malva (Jessica Reynolds). However, Malva is actually Tom's niece.
The Christies arrive at Fraser's Ridge because of Jamie Fraser's (Sam Heughan) standing offer to help the former prisoners of Ardsmuir. Tom is a loyal scot who joined the Stuarts during the Jacobite Rising of 1745. He met Jamie when they were both imprisoned at Ardsmuir.
Tom was later sent to America as an indentured servant when Ardsmuir was shut down. After serving his term, Tom organizes a group of Protestant settlers who move to Fraser's Ridge. In the Outlander books, Tom serves as the leader of the Protestant faction while working as a school teacher.
Who are the Christie children?
When Tom was working as an indentured servant, the man who bought his indenture papers sent for Tom's son Allan and his half-sister Malva. Allan is extremely protective of his sister, and this will cause a lot of trouble for Claire (Caitriona Balfe) during season 6 of Outlander. That is, if the Starz time-traveling drama stays true to the book.
Tom raises Malva as his own daughter after the death of his wife Mona. When he was sent to Ardsmuir, Mona lived with Tom's brother Edgar. This is when Mona got pregnant with Malva.
Caitriona Balfe and Jessica Reynolds introduce 'Outlander' fans to Malva
Balfe and Reynolds recently appeared in a video posted on Twitter to introduce Outlander fans to the Malva character. They explain that Malva becomes interested in Claire's work as a physician and is fascinated by her high self-esteem that most women in the 18th century didn't have.
"She's kind of in awe of Claire," Reynolds explains. "I think when she gets to the ridge, she's heard so much about Jamie and she expects him to kind of be the hero of her story. And then she sees, then she sees the woman and she's like 'Oh no, I'm more interested in that.' There's an opening for an apprentice going, and I sneak in."
Malva's fascination with Claire doesn't go over well with her conservative father. The struggle between family loyalty and expectations versus what Malva wants to do leads to a major tragedy.
Could Malva break up Jamie and Claire?
Outlander fans who have read Gabaldon's books know that Malva eventually poses a problem for Jamie and Claire. In A Breath of Snow and Ashes, Claire gives Malva some 20th century sex advice to her 18th century apprentice.
She tells her that women have sex for pleasure, not out of duty to their husband. The problems arise when Malva eventually becomes pregnant and claims that Jamie is the father. If the TV series stays true to the books, Malva's pregnancy will pose a threat to Jamie and Claire's marriage.
"We kind of start off with a very innocent, kind of eager to learn, you know she's got the world in front of her," Reynolds explains. "She thinks this is her kind of chance to blossom and become a woman potentially like Claire, and then lots of stuff gets in the way…so it's gonna be fun."
When will 'Outlander' season 6 premiere?
Heughan, Balfe, and the rest of the Outlander cast are currently filming season 6 in Scotland. Because of massive production delays, fans won't likely see new episodes until late 2021 at the earliest. Starz has yet to announce a premiere date.
The premium cable network has released an official synopsis for season 6, though. They reveal that fans will see the continuation of Claire and Jamie's fight to protect those they love. They must do this while navigating the trials and tribulations of life in colonial America in the years leading up to the American Revolution.
"Claire and Jamie have built a home together at Fraser's Ridge," the synopsis reads. "They must now defend this home…not only from external forces, but also from the increasing strife and conflict in the community within their care."
Seasons 1 through 5 of Outlander are available on the Starz app and Amazon Prime Video.