'Outlander' Prequel Will Reportedly Be Based on These 2 Characters From Jamie Fraser's Past
An Outlander prequel is in development at Starz, to the delight of fans everywhere. But with author Diana Gabaldon providing so much source material, they're wondering which story and characters the prequel will focus on. According to one report, it could be based on two specific characters from Jamie Fraser's (Sam Heughan) past.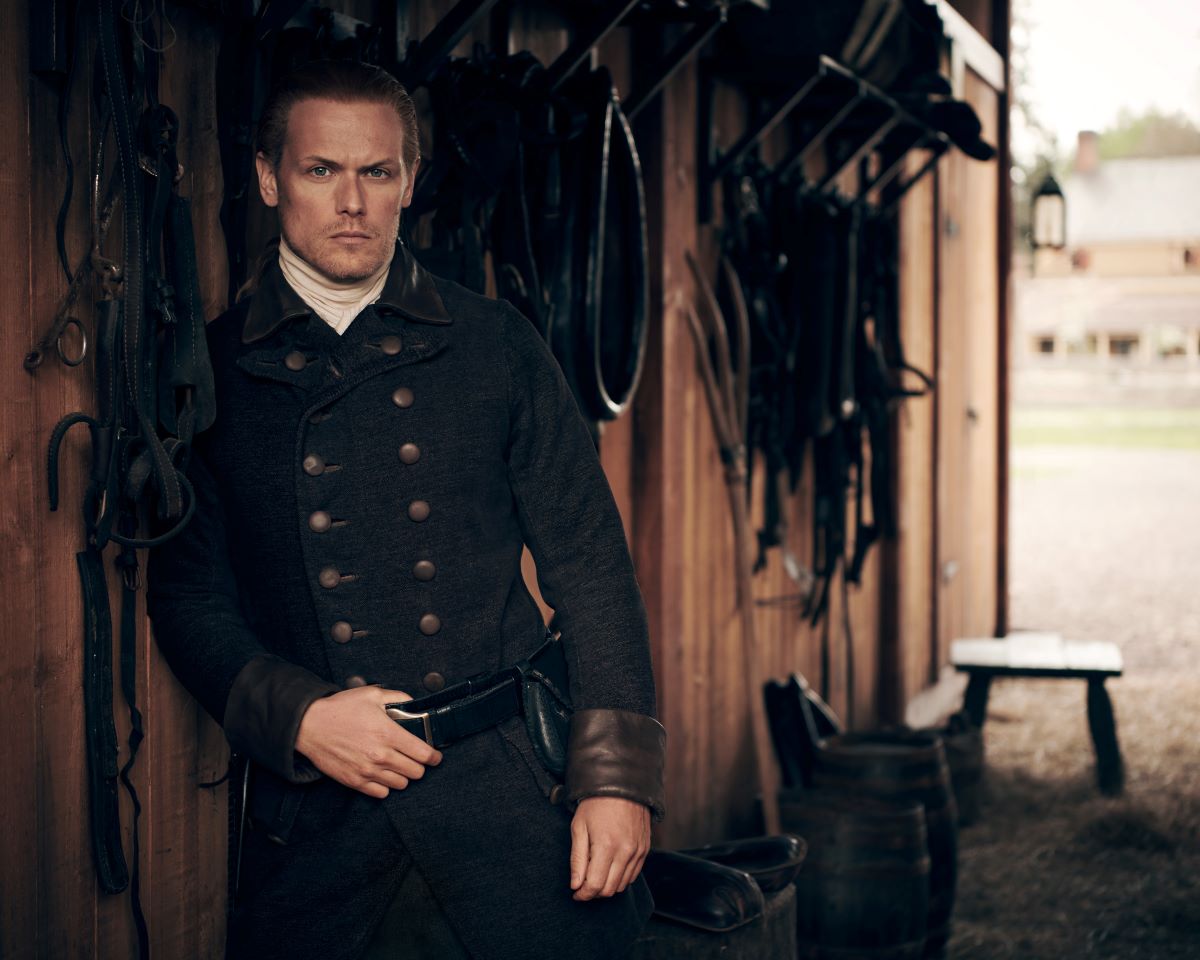 The 'Outlander' showrunner is attached to the prequel
Variety recently reported that an unnamed prequel was officially in development. Not too many details were revealed. But sources claim that Outlander executive producer and showrunner Matthew B. Roberts is attached to the project as a writer and executive producer.
The writer's room is officially open for the prequel, and it's currently being staffed. But as for the plot details, those are being kept quiet. Joining Roberts on the project as a producer is Outlander EP Maril Davis, under their Tall Ship Productions banner. The studio behind the prequel is Sony Pictures Television, the same studio behind Outlander.
Diana Gabaldon teased a new prequel novel about 2 characters from Jamie Fraser's past
Just days before the news of the Starz Outlander prequel was leaked, Gabaldon told her fans on Facebook that she was working on a prequel novel about Jamie Fraser's parents — Ellen MacKenzie and Brian Fraser.
Gabaldon shared a line that she had written for the prequel novel. Which she teased could possibly be "the first line of the book."
"Ellen MacKenzie, eldest of the children of Jacob Ruadh MacKenzie, chief of Clan MacKenzie—well, the late chief, if only by moments, but she'd think about that later—grabbed Ailidh Watt from behind and dragged her out of sight, clapping a hand over her slobbering mouth to stifle her cries," Gabaldon wrote.
The author noted that she has written more than just that one line. But she confessed that she's "barely begun" working on the book. She also said she wouldn't be posting much more than that line for some time.
The new prequel novel about Ellen MacKenzie and Brian Fraser isn't the first Outlander-related book that Gabaldon has published in the past 25 years.
Diana Gabaldon writes more than just the main 'Outlander' novel series
Aside from the main Outlander book series, Gabaldon has also written the Lord John series. Which, as the title suggests, centers on Lord John Grey (David Berry). She also wrote the Outlander prequel novella Virgins, as part of the Dangerous Women anthology. That story took place in 1740s France and focused on a young Jamie Fraser and Ian Murray.
It's not clear exactly which story will be the focus of the upcoming Outlander prequel series. But all signs point to the main characters being Jamie's parents.
In 2021, after the publication of Gabaldon's ninth Outlander novel Go Tell the Bees That I Am Gone, she told fans that she was writing the prequel and had "actual scenes."
"The other major thing that I'm working on right now is the prequel volume, which is the story of Jamie Fraser's parents, Brian and Ellen … That one is actively talking to me," she said, per Hello! Magazine.
"I've been carrying that one around in my head for quite a while, so I know quite a bit about it. And I've just started serious work on it, you might say. So I have actual scenes, things like that."
Outlander season 6 premieres Sunday, March 6 on Starz.
RELATED: Breaking Down 'Outlander's' Most Confusing Family Tree