'Outlander' Ratings Dip for Season 5 Premiere. Should Fans Be Worried?
After a break of more than a year, Outlander returned to TV on Feb. 16, much to the delight of loyal fans. They were eager to find out what's next for Claire, Jamie, Brianna, and Roger as they build a life in America on the eve of the Revolution. 
Outlander has attracted a devoted following since it premiered in 2014. But is interest in the steamy, time-traveling love story fading? Viewership numbers for the season 5 premiere were down compared to the first episode of season 4. 
About 815,000 people watched the 'Outlander' Season 5 premiere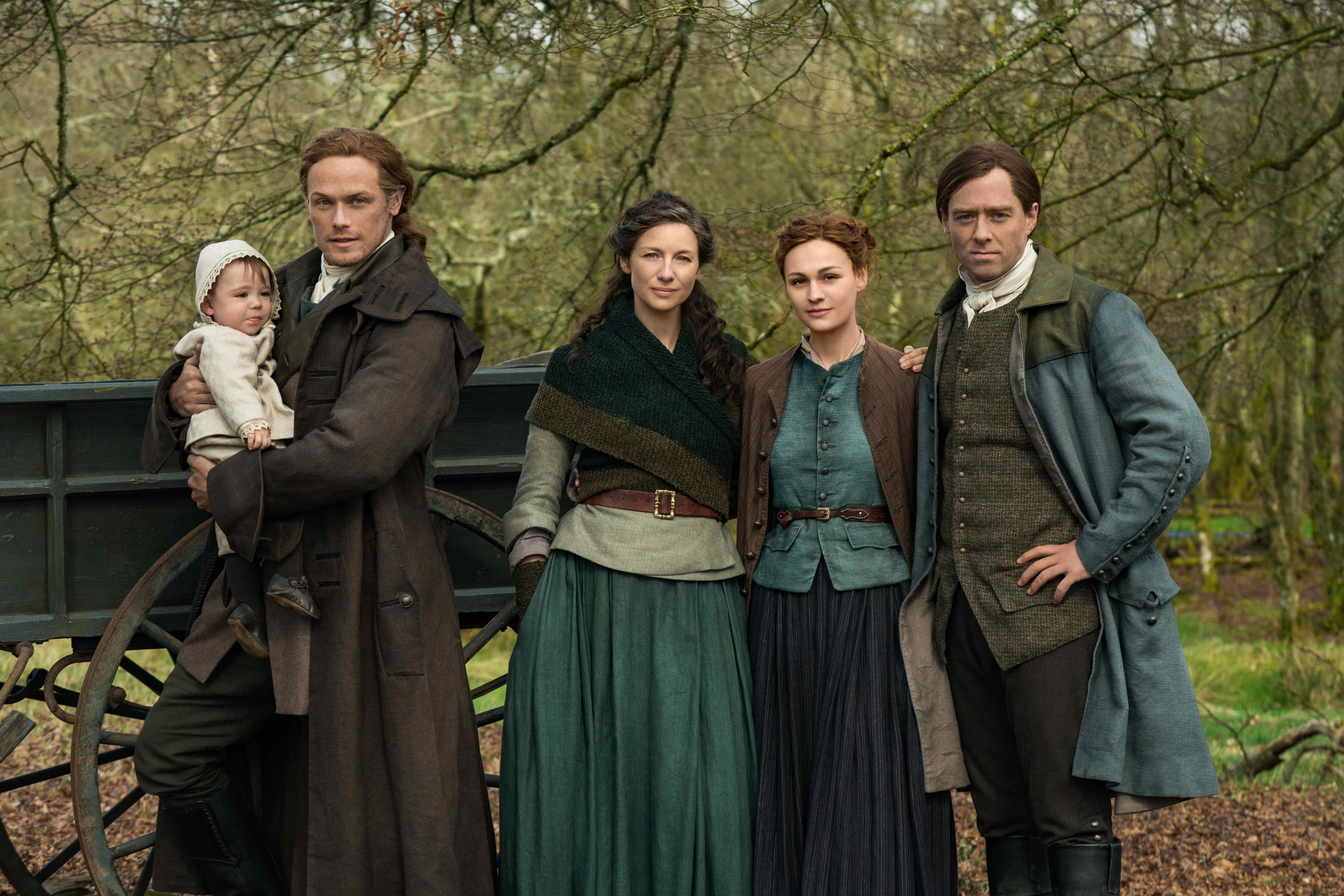 About 815,000 people watched the fifth season premiere of Outlander, according to the Live + Same Day ratings shared by TV Series Finale. That's down 24% from the season 4 premiere, which attracted just over 1 million viewers. Overall, season 4 averaged 1.041 million viewers per episode. 
A nearly 25% drop in viewers certainly sounds bad. Could a shrinking audience put the future of Outlander in jeopardy? 
Some people can't get 'Outlander' with their cable subscription
We can't know for sure the reason fewer people tuned in to the Outlander Season 5 premiere. But one reason could have to do with a Comcast-Starz dispute that has left many cable subscribers without access to the premium channel. 
As of early February, Comcast customers who want to watch Starz programming will have to pay extra for the channel, which was previously part of the standard channel lineup. Previous Starz viewers could get the channel for $5 a month for a limited time; otherwise, it costs $8.99 a month. 
Those prices are on par with what you'd pay to subscribe to the Starz app on its own. Some Outlander fans who previously got Starz through their cable package may have migrated to the app. And the number of people who view an episode through the app isn't reported to Nielsen, so they wouldn't show up in the numbers reported by TV Series Finale. 
'Outlander' has already been renewed for season 6 
A drop in the number of people watching a show can be concerning for fans, who may worry that a shrinking audience will cause a network to pull the plug on a series. But in the case of Outlander, fans have nothing to worry about, at least at the moment.
Way back in May 2018, Starz announced that it was renewing the period drama for season 5 and 6. 
"Fans can rest assured their beloved Claire and Jamie will be back facing new challenges, adversaries and adventures in seasons five and six as we delve into American history and continue the story of the Frasers as they settle in the New World," Starz President and CEO Chris Albrecht, said in a statement at the time. 
"We kind of hoped that we would get a season five," said series star Catriona Balfe told Digital Spy at the 2018 BAFTAs. "We weren't really expecting them to pick up both together, so that's really exciting."
The upcoming sixth season will be based on the book A Breath of Snow and Ashes. 
Check out Showbiz Cheat Sheet on Facebook!