'Outlander' Renewed For an 8th and FINAL Season — and Fans Are NOT Happy!
Outlander just made a huge announcement, and it has angered fans all over the globe. The Starz time-traveling drama based on Diana Gabaldon's popular book series has officially been renewed for an eighth season. But, it will also be the last. How will they end the TV series when Gabaldon's final book has yet to be published?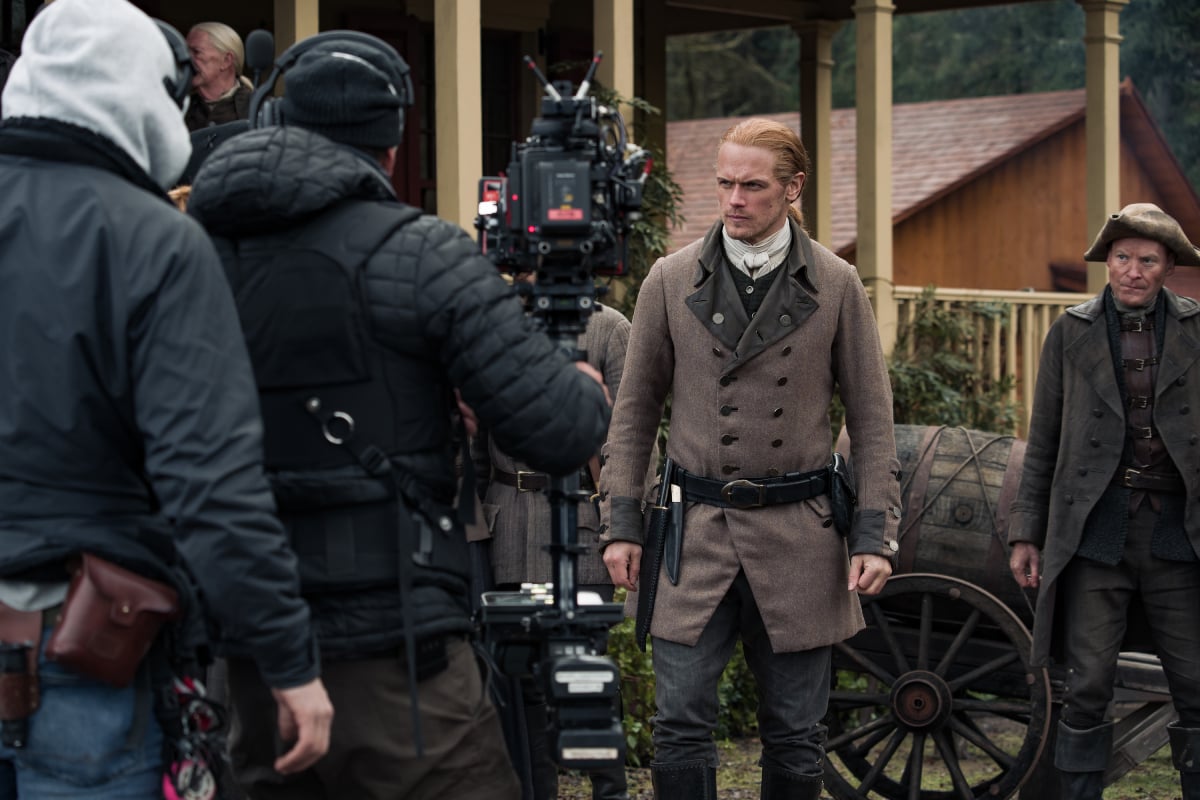 'Outlander' has been renewed for an 8th and final season
On January 19th, the official Outlander Twitter account posted a video that announced the news fans had long been waiting for. However, the clip also shared some information that they didn't want to hear.
As the one-minute clip begins, stars Sam Heughan (Jamie Fraser) and Caitriona Balfe (Claire Fraser) appear in full costume and tell the camera that "it's been an incredible journey" over the past decade. A montage of the Outlander fandom is next, as the series' score plays in the background.
"Thank you so much for being with us from day one," Balfe says, as Heughan adds, "We love you Outlander fans." 
Then, a message slowly appears on the screen in text, one line at a time: "Outlander has been renewed…for an eighth…and final season."
"Every good story has to come to an end," Heughan says, with Balfe adding, "They always do."
Young Ian actor John Bell promised the camera that they will "go out with a bang" and tell the story "the way it should be." Sophie Skelton (Brianna Fraser) reminded fans that the series isn't over yet, and they get to continue playing their Outlander characters for another year.
"With love and enthusiasm," noted Richard Rankin (Roger MacKenzie). 
Fans are not happy about the rushed series ending
It would be difficult to find a fan of the Outlander TV series who didn't know they were based on Gabaldon's books. It would also be a challenge to find one who didn't know that the author is currently writing the tenth and final book of the Outlander saga.
With each season being loosely based on the subsequent book, most fans were expecting 10 full seasons of Outlander. When the news of the rushed ending to the TV series broke, fans immediately expressed their anger on social media. 
"I guess we won't get the full circle on screen explaining Jamie's ghost, the forget me nots at the grave, etc…" one fan wrote. Another replied, "I think we still can, probably just a show version of it. Unless DG hurries up…" A third added, "She [Diana] guarded the secret of Jamie's ghost for more than 30 years. She's not going to ruin book ten by letting them film the ending."
Will 'Outlander' answer the season 1 mystery before the series finale?
The season 8 announcement has sparked a ton of questions from fans about how they could possibly end the series without Gabaldon's final book. Could she possibly let producers in on her secret ending and let them use it for the TV show? Will Jamie and Claire's story end on TV before the end of the story in the books?
Will they try to cram three books' worth of story lines into the final season? Could they possibly wrap up the series with a movie that would be released in tandem with Gabaldon's final book? Will this decision cause another catastrophe like the end of Game of Thrones? And most notably, will they answer the season 1 mystery of Jamie's ghost?
Fans will just have to wait and hope for the best.
Outlander Seasons 1 through 5 are now playing on Netflix, and season 6 is available on the Starz app. Season 7 will premiere this summer on Starz.