'Outlander': Sam Heughan Admits It Is 'Hard to Switch Off' Jamie Fraser
Outlander star Sam Heughan landed the role of Jamie Fraser nearly a decade ago. He was the first actor to be cast in the Starz drama based on Diana Gabaldon's best-selling book series. And his life hasn't been the same since.
For most fans, it's hard to imagine anyone else playing the Scottish Highlander. After all — as Gabaldon has stated — Heughan is Jamie Fraser. The actor admits that he's now come to the point where it's "hard to switch off" the career-making character.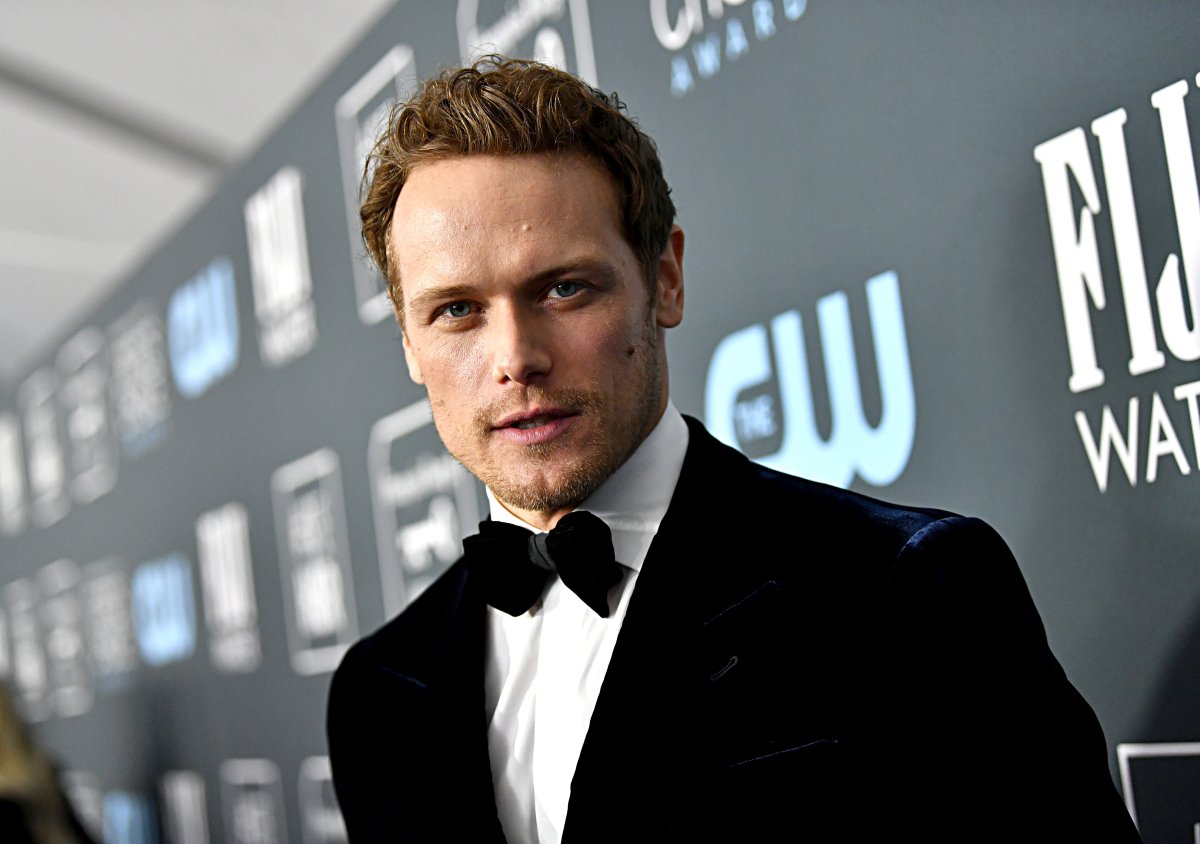 The 'Outlander' star had no idea what he was getting himself into
Heughan was a struggling actor back in 2013 when he auditioned for the role of Jamie Fraser. But even though Gabaldon's books had been in print for more than two decades at that time, Heughan was not aware of the fan base and the series' popularity.
The 41-year-old revealed on the Just the Facts with Alex Zane podcast that if he would have known, he would have thought twice about playing the part.
"It's remarkable and it has this great fan base and I was totally unaware of it when I first got the job," Heughan explained. "If I had known about the fan base I think I probably would've thought twice because it just would've been so overwhelming."
Sam Heughan says playing Jamie Fraser isn't easy
Heughan loves the passionate, devoted Outlander fanbase, but he says playing an iconic character like Jamie isn't easy. The Scot has said in the past that he's felt pressure because of the attention he's received. He thinks that sometimes it's hard for people to "separate the actor from the character."
"I think playing an iconic character — and I think Jamie Fraser's definitely one — people are…they're obsessed with these characters because they're so invested in them and they want them to be real and they want to get as close to them as possible," Heughan explained.
The 'Outlander' star admits it can be 'hard to switch off' Jamie Fraser
After a lengthy delay due to the pandemic, Heughan and the rest of the Outlander cast and crew were finally able to return to work in January 2021. They filmed a short season 6 between January and May — to make Droughtlander as short as possible — with just eight episodes.
It will be a few months before they return to film the supersized season 7. Which will feature a whopping 16 episodes. Heughan says that it's not easy to unwind and "switch off" Jamie when a season comes to an end.
RELATED: 'Outlander' Star Sam Heughan Kind of Offers Fans an Update on Season 6
"It really is a sort of transitional moment," Heughan said of finishing a shoot. "It's sometimes hard to switch off, and for the first few days after shooting and completing a season of Outlander you're still on this hamster wheel of getting things done and doing things."
Sam Heughan says filming season 6 was a challenge
Heughan waited an extra seven months to get back on the Outlander set for season 6 amid the pandemic. He says that even though it was the shortest season they've ever done, it was possibly one of the hardest to film.
"It is, to be fair, the shortest season we've done. It's only eight eps," Heughan said. "But it was potentially one of the hardest, because we were shooting during a pandemic. There were just a lot of factors involved that made it pretty difficult to shoot."
The actor is ready to see 'Outlander' fans again
Heughan says he's been celebrating since COVID restrictions were lifted and he's enjoyed "being amongst people again." He noted that it was a "shame" they haven't been able to do fan events during the past year and a half. He explained that amid the daily grind, sometimes it's hard to remember that people are excited about what he's working on.
"Honestly, we can't thank them enough. And it's a shame right now with the pandemic, not being able to sort of do these fan events because they're always really nice," Heughan said.
RELATED: 'Outlander' Star Sam Heughan Leaves Fans Drooling As He Shows Off His 'Perfect Shape'
"Especially comic cons, where you sort of get to see people's excitement about the thing you've been working on for so long, because you sometimes forget when you're day in, day out on set. You kind of forget that people are anticipating seeing the next one."
Season 6 of Outlander will premiere in early 2022 on Starz. Seasons 1 through 5 are available on Amazon Prime Video.