'Outlander': Sam Heughan Treasures This Bedroom Gift From a Fan
TL;DR:
Outlander fans give Sam Heughan some strange gifts.
One Outlander fan gave Sam Heughan a duvet with his face on it.
Sam Hueghan appreciates all the fans, especially the ones who donate to My Peak Challenge.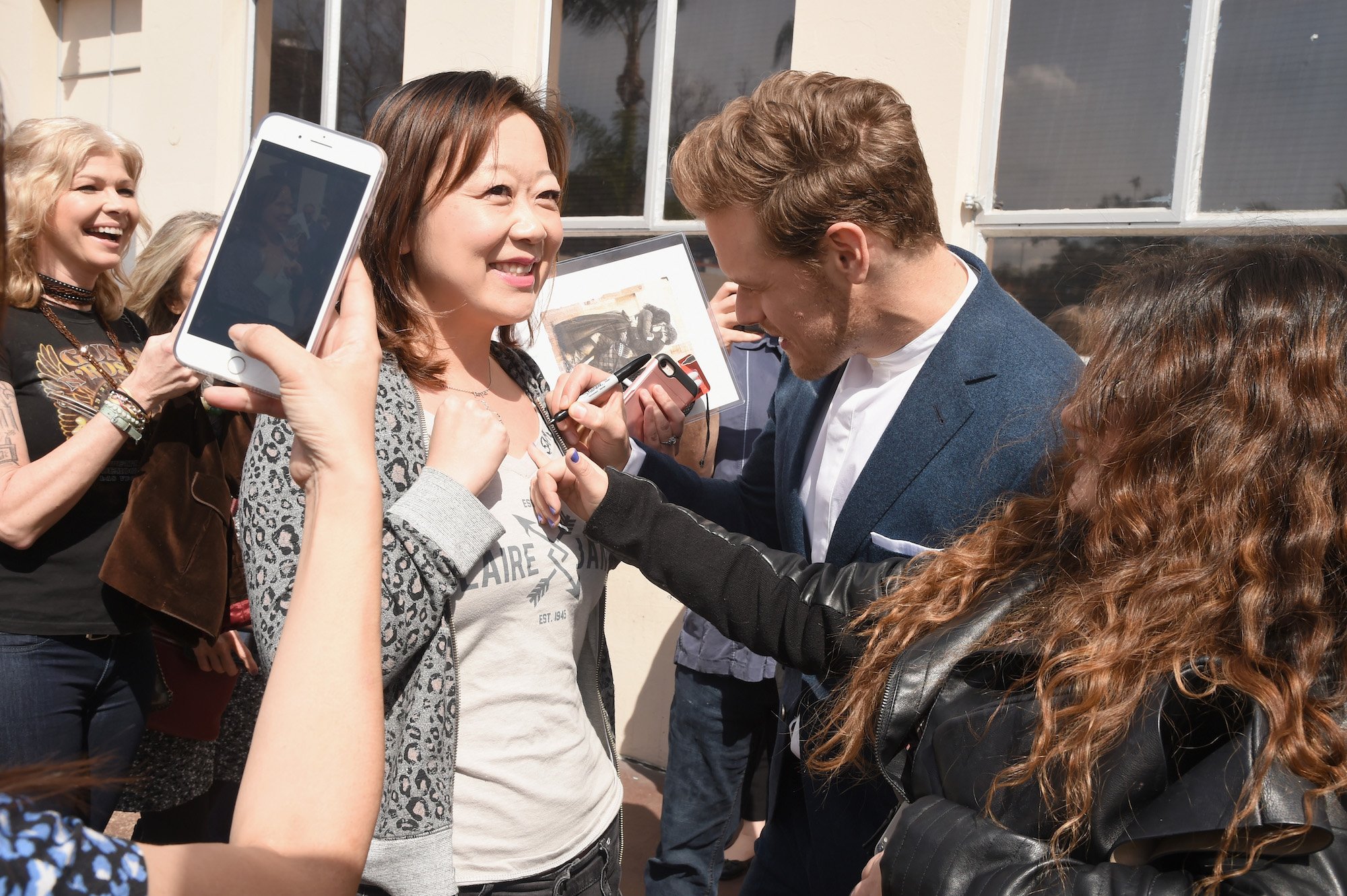 Outlander fans are extremely devoted to the show. The cast members frequently receive gifts for bringing the beloved characters to life. Sam Heughan has his share of Outlander fan gifts and he treasures them all. But there's one that stands out. 
Heughan appeared on the Just for Variety podcast on March 29. When sharing the gifts he receives from Outlander fans, Heughan described one strange gift that he appreciates nevertheless. The Outlander Season 6 finale airs Sunday May 1 on Starz and Season 7 has begun production. 
Sam Heughan's 'Outlander' fan gift that stays in his bed 
Heughan described the Outlander fans to host Marc Malkin with sincere gratitude. Still, the list of fan gifts make a good story.
"They are just very invested," Heughan said on Just For Variety. "Trying to choose my words, they're very invested in it. They're really supportive. Everything we do, from the charity work we put our voices to, they just get behind it. We've had a variety of really interesting gifts from I think I received a crate of overripe avocados, homemade peanut butter, to a duvet with my face on it to crochet dolls of myself. So yeah, it's pretty good."
Sam Heughan keeps his personalized duvet in his trailer on the 'Outlander' set
Sorry to the duvet donor, your gift did not actually go home with Heughan. But, he keeps it with him on set and there is still a bed in his trailer, right?
"I think it's still in my trailer actually at work," Heughan said. "Yes, I'm not sure if they imagine me sleeping with it but it's good to remind yourself of who you are when you go to sleep."
Malkin suggested the fan should have put their own picture on the duvet and Heughan agreed. Perhaps you can send him another one. 
"They should have given me a duvet with their faces on it," Heughan joked. "They're just so generous."
Fans give the greatest gift of all
Aside from miscellaneous goods, Heughan calls upon Outlander fans to give to charity. Heughan has hosted My Peak Challenge for years. He is grateful that fans participate and donate. 
As I said, we've received a lot of gifts over the years but it's mostly the charity work we do. I have My Peak Challenge, my charity fundraiser, and they've just got behind it. It's a fitness platform. We have daily workouts, we have mindfulness, yoga, nutrition. Whilst you're helping yourself, you're also helping others. We donate 50% of all proceeds to charity. We've raised over $6 million now. Every year we choose a different charity partner to work with. Ultimately, it's about our Peakers. They've really banded together and made their own community. We've had them create friendships, create new skills, fitness. It's just been an incredible journey with them. 

Sam Heughan, Just for Variety podcast, 3/29/22