'Outlander': Sam Heughan Opens Up About Just How 'Brutal' It Is to Film the Show
Outlander star Sam Heughan is currently on set in Scotland filming season 6 with the other cast members and crew. Since 2014, the 40-year-old Scot has spent the vast majority of his time on the Outlander sets. Heughan says that filming the show is "brutal," and it's the "most difficult" job he's ever had.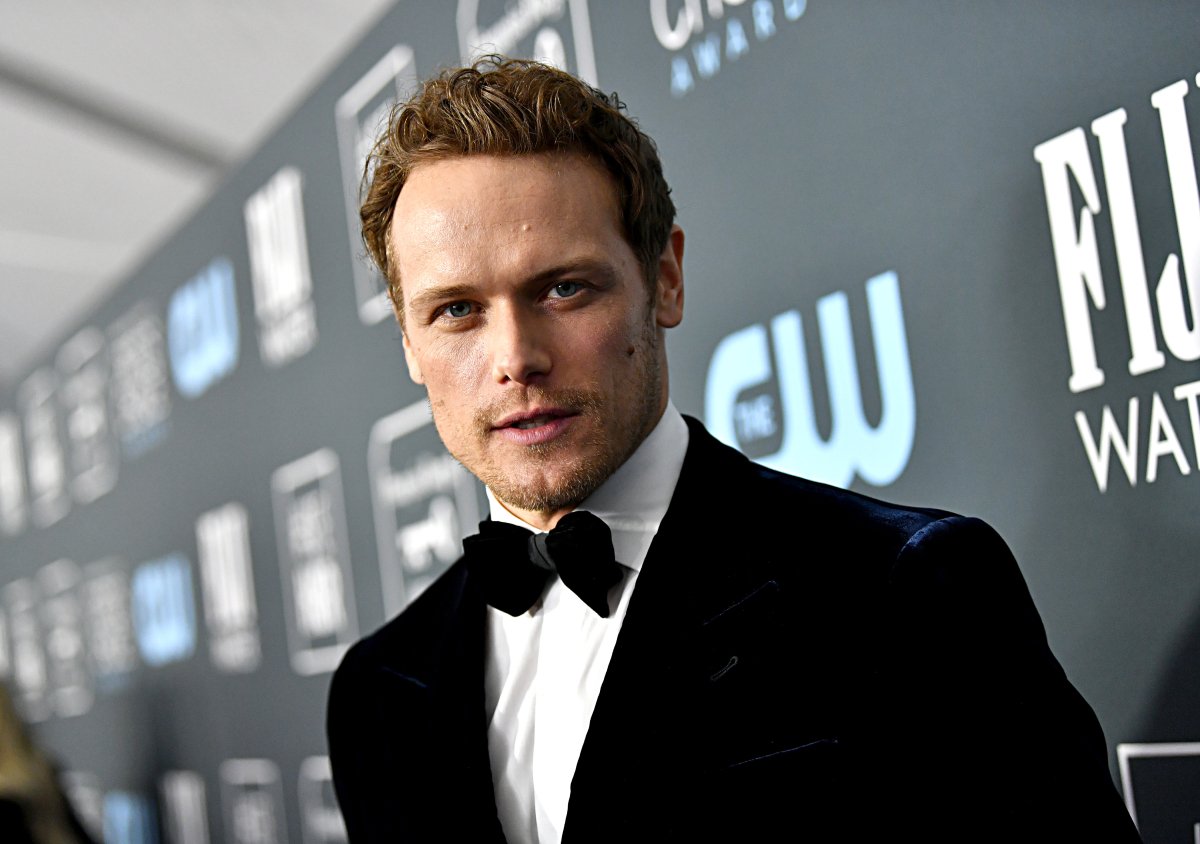 'Outlander' made Sam Heughan a star
Before he landed the role of Jamie Fraser on Outlander, Heughan was a struggling actor. He would work odd jobs in the UK while traveling back and forth to the United States for auditions.
After some "relative success and then failure" in America, Heughan says he returned home having spent all of his money.
"I was 34 years old. I didn't have any money — living in a bedroom shared apartment [with] no real prospect of being able to support myself," Heughan told Noel Clarke on his Career Chronicles webcast.
"It was then I got this audition for this little-known show, Outlander. I didn't know it was a series of books. I went out, bought a book, read it. The rest is kind of history. It changed my life. It's given me so much opportunity I've learned a lot. Here I am now, I couldn't be more thankful."
It's the 'most difficult' job he has ever had
After playing the Scottish Highlander in the Starz Jacobite drama for the last eight years, Heughan says the show is the "most difficult" job he's ever had.
"Outlander is brutal," Heughan told Nicola Roy on her new podcast, The Cultural Coven. "It's such a big show, we're normally filming on location, there are so many moving parts, there is so much hair and make-up for hours before you start production. It's kind of grueling."
Heughan admitted he and his co-stars weren't saving lives or working in a hospital. But, the days on the Outlander set are long and "kind of relentless."
Each season of 'Outlander' takes 10 months to film
Heughan went on to explain that playing a leading role on Outlander requires a lot of energy. He says that production is "not fast" and the show is "quite epic." Normally, it takes the cast and crew about 10 months to film each season.
"They take their time on the big set-pieces," Heughan revealed. "But it's not like doing a cop show where you're on the same set every day. Every episode and season feels different. My character has aged as well — from 23 at the start to 50 now."
Filming movies is like a 'holiday'
Since finding fame and success on Outlander, Heughan has been "lucky" enough to film a few movies. The actor says that compared to the "brutal" production experience on the Starz time-traveling drama, movie sets are like a "holiday."
Heughan also revealed that he "definitely" wants to do something else besides play the role of Jamie Fraser. He says the character has been "brilliant," and the role has allowed him to play other parts. However, they've all been "primarily in the same sort of realm."
The 'Outlander' star wants a 'real acting challenge'
Because all of his recent roles have been in the same realm, Heughan says he is looking forward to a "real acting challenge." He thinks that is how "you really get to stretch yourself."
"Outlander has been so unique. My character has been a young warrior, who has become a laird, a father, a husband, and a grandfather now, he's been in battles, he's been abused… I've had so much to play," Heughan said. "But of course we all get burn-out and want to do different things."
Heughan did a lot of theater at the beginning of his acting career, but has only done movies and TV since Outlander. He says that he would "love to go back to theater," but scheduling is tough right now. In the future, though, Heughan says he would love to do some Shakespeare.
Outlander seasons 1 through 5 are available on the Starz app and Amazon Prime Video.