'Outlander': Sam Heughan Says Depiction of Sexual Assault Changed From Season 1 to 5
Sam Heughan discusses the handling of sexual assault on 'Outlander.' It has come up from season 1 to the current season, but the show's portrayal of it has changed considerably.
Outlander isn't all romance and adventure. The show deals with very serious, and delicate, issues of sexual assault. Both Jamie Fraser (Sam Heughan) and Claire (Caitriona Balfe) have been targeted for sexual abuse. However, a lot has changed in the depiction of Outlander's sexual assault scenes between season 1 and recent seasons.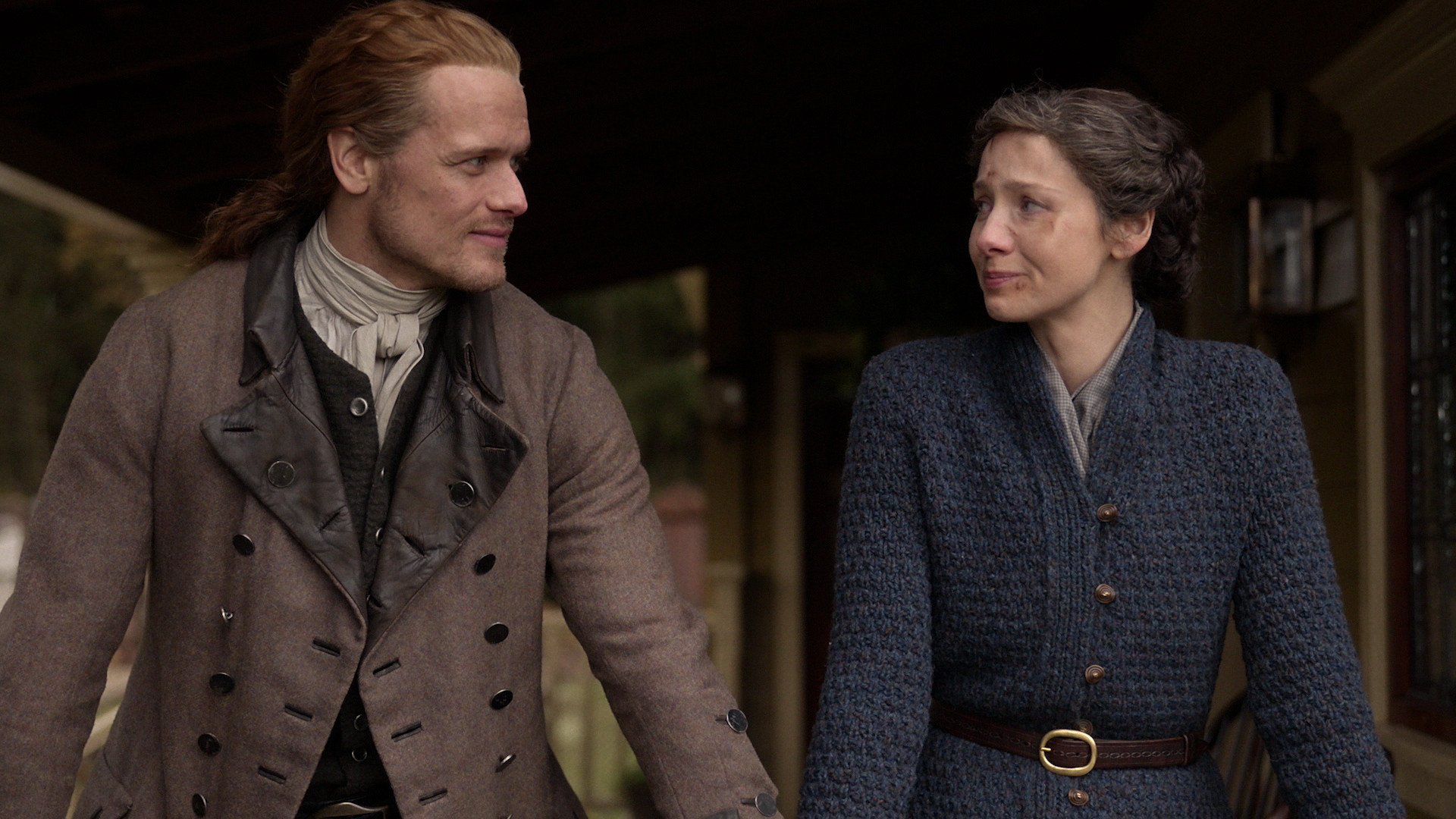 Heughan was a guest on the Just For Variety podcast on March 29. Discussing the new season with host Marc Malkin, Heughan compared Jamie's season 1 torture and rape and Claire's capture and rape in season 5, and its ongoing aftermath. Outlander Season 7 is now in production. 
Sam Heughan 'Outlander' rape scene was graphic
Outlander was faithful to Diana Gabaldon's books in season 1. She described Jamie's ordeal in prison during which Black Jack Randall (Tobias Menzies) tortured and raped Jamie. In 2014, Outlander put the sexual assault on TV screens. 
"Eight  years ago when we were shooting Jamie's trauma or Jamie's assault, it was a very different world so we showed more of it," Heughan said on Just For Variety. "This time, we really wanted to do something more abstract but still get into the mindset of the victim."
The world had a serious talk about sexual assault between 2014 and 2020
By the time Outlander Season 5 aired in 2020, the world and the media had hopefully become more sensitive to survivors. The #MeToo movement amplified a lot of survivors' stories, and industry figures like Harvey Weinstein, Bill Cosby, R. Kelly were convicted. Woody Allen, Louis C.K., and Kevin Spacey also faced allegations against them. Heughan says Outlander wanted to be sensitive to the world's increased awareness of sexual assault. 
"I think audiences' desires or their tolerance for these kinds of things have changed over the years," Heughan said. "Absolutely, we sat down a lot and really discussed it with all the writers and the execs as well. I think being producers now on the show, we have a responsibility as well."
As producers, Sam Heughan and Caitriona Balfe influence 'Outlander' now
Heughan said he and Balfe are also more involved in those discussions since they became producers in season 5. Outlander Season 6 sees Claire invent ether, and use it to self-medicate to cope with the trauma.
A lot of discussions because there are some pretty big issues in Outlander. There's always something happening and we don't ever want to belittle that. So we do want to approach it very sensitively. Jamie's trauma was similar in a sense but everyone's different. Everyone reacts to something in a different way. I know especially this season, we sat down and talked with the writers and Caitriona especially talking about how her PTSD is triggered and how we portray that.

Sam Heughan, Just for Variety, 3/29/22
How to get help: In the U.S., call the RAINN National Sexual Assault Telephone Hotline at 1-800-656-4673 to connect with a trained staff member from a sexual assault service provider in your area.