'Outlander': How Sam Heughan's Mom Really Feels About Those Racy Love Scenes
Outlander star Sam Heughan is currently on set in Scotland filming season 6 with co-star Caitriona Balfe. When the new season finally premieres, fans can expect to see those racy love scenes that the STARZ time-traveling drama is known for.
They wouldn't want it any other way, since those NSFW scenes are an integral part of Jamie and Claire's Fraser's story. But how does Heughan's mom feel about her son baring it all on camera?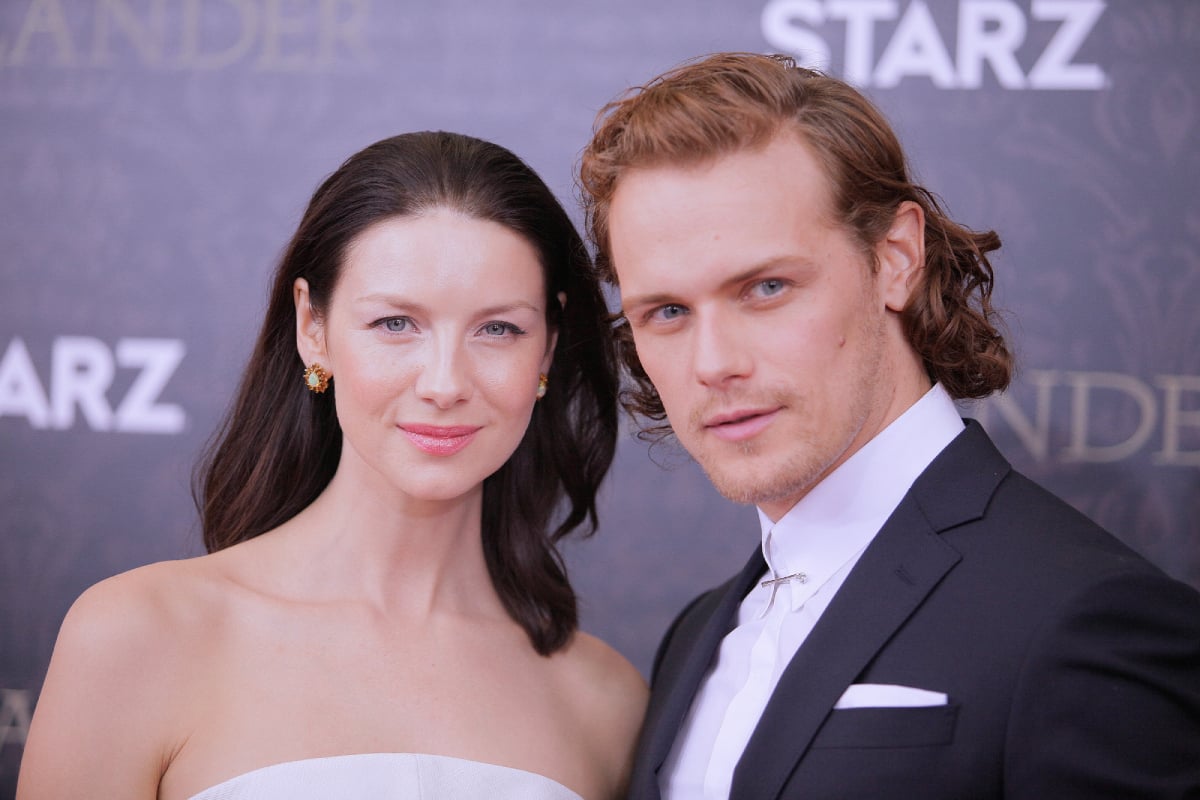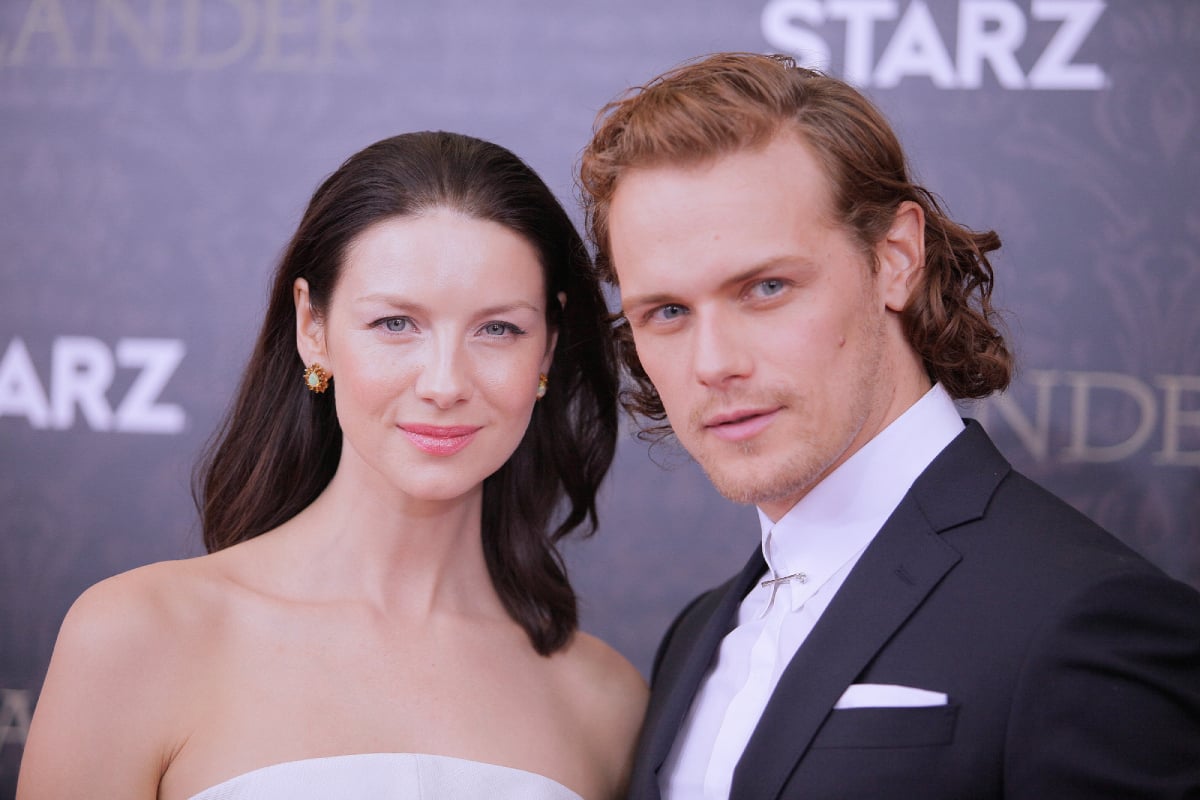 The 'Outlander' stars have a brother/sister relationship off-screen
On screen, Heughan and Balfe play a husband and wife who have a passionate marriage. But off-screen, Heughan says they are more like siblings. The 40-year-old actor revealed on the Love/Hate Club podcast that he and Balfe kept in touch regularly during the lengthy Outlander production hiatus.
"We keep in contact a lot. We met up last week in the park, two meters apart of course but it was nice to see her, we're like brother and sister now," Heughan said.
After working together for six years, Heughan says that he and Balfe know each other "really well." He noted that Balfe tells him exactly what he is doing wrong, and those are things he needs to know.
Sam Heughan admits filming sex scenes has never been pleasant
When asked if it's awkward filming sex scenes with someone he sees as his sister, Heughan admitted that it's never been pleasant.
"To be honest we're so close now, we know each other well…those intimate scenes where we bash our bodies together, they are never that pleasant. And they are a really important part of the show and characters and their relationship," Heughan admitted. "But we've done all kinds of things together to get into those scenes, and sometimes it's a wee bit of Dutch courage."
Heughan revealed that to get that sweaty look for those steamy Outlander scenes, they use Vaseline. After getting "all Vaselined up," the actor says they spray water to create little droplets.
Staying physically fit for the racy 'Outlander' scenes hasn't always been easy
Heughan is a fitness fanatic who launched his own fitness campaign back in 2015 called My Peak Challenge. But he admits that it's not easy staying physically fit for those racy Outlander love scenes.
He says that during season one he "went hell for leather" and worked hard to get in shape for the role of Jamie Fraser. But, he admits that he had a "wee bit of a fall" and eased up on his workouts during a run of episodes where he didn't have to take his clothes off.
Heughan also pointed out that on-set catering can be "dangerous" because there is always cake around.
"So yeah there's been many of times where I've been like oh God I've got to take my top off tomorrow," Heughan revealed. "The best way to do it is to get dehydrated on a couple of glasses of wine and you don't really care."
Sam Heughan's mom is proud of 'Outlander'
During a recent appearance on The Kelly Clarkson Show, Heughan once again talked about the explicit love scenes in Outlander. But this time, he addressed how his mom feels about her son baring it all on camera.
Heughan's mom is artist Chrissie Heughan, who raised Sam and his brother Cirdan in a hippie community in London known as Gandalf's Garden. Heughan confessed that his mother does watch Outlander, and he says that she is "proud" of the show. However, he wasn't sure how she enjoyed those sex scenes.
"She's very, very proud of the show. But, I think she does probably fast forward most of those scenes," Heughan said.
Outlander seasons 1 through 5 are available on the STARZ app and Amazon Prime Video. Season 6 is expected to premiere in late 2021.