'Outlander': Sam Heughan Offers a 'Wee Part' to 1 of the Stars of 'Avengers: Endgame'
Outlander star Sam Heughan (Jamie Fraser) revealed earlier this month that they have officially wrapped filming on season 6. As fans patiently wait for the end of Droughtlander, newbies are still discovering the STARZ time-traveling drama.
One star of Avengers: Endgame recently admitted to becoming "obsessed" with the show. In response, Heughan offered her a "wee part" in the series.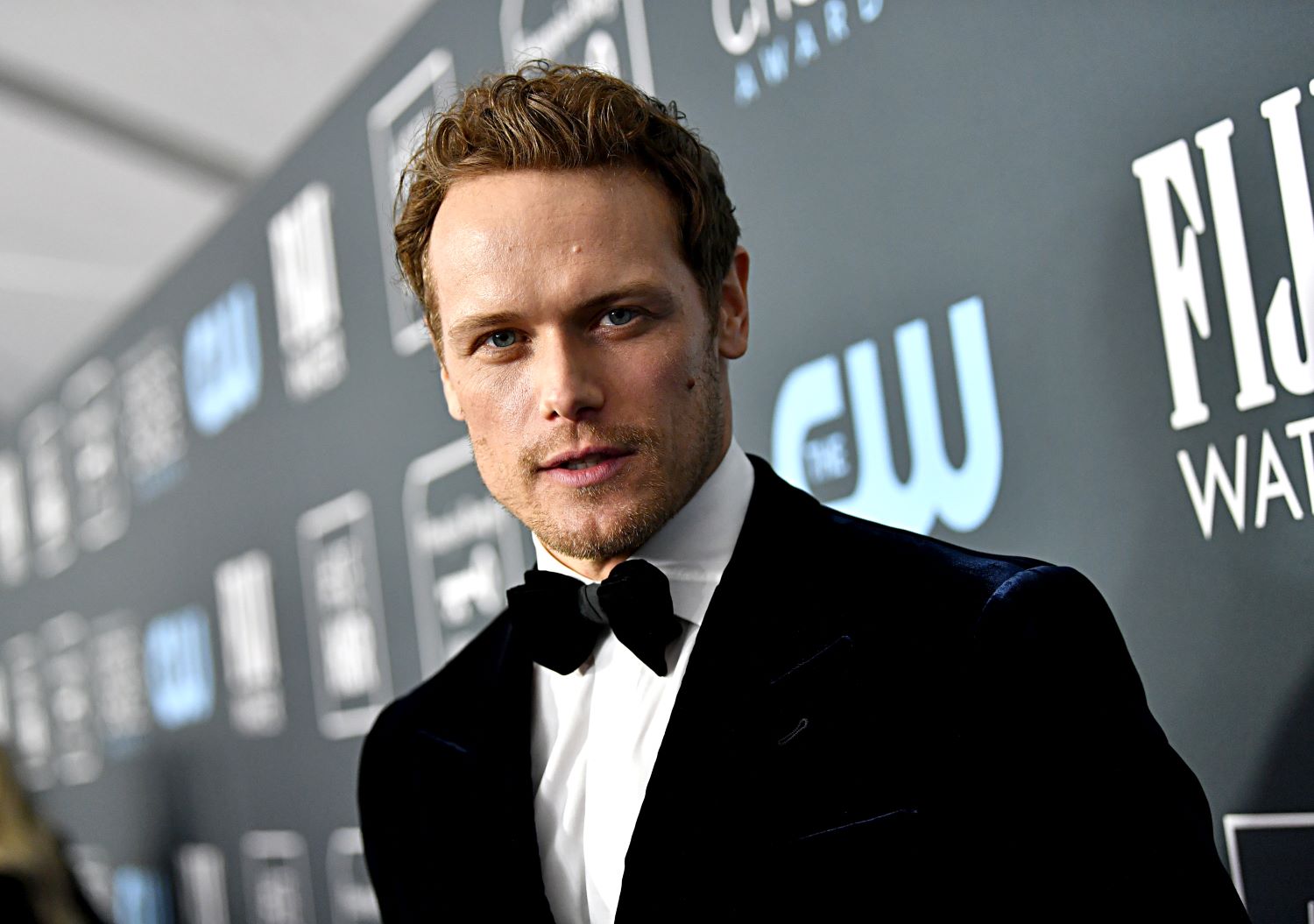 The 'Outlander' star celebrated wrapping season 6 with a motorcycle ride
After filming wrapped on the latest season, Heughan took to Instagram to tell his 3.1 million followers how he celebrated the occasion. The Scottish actor posted a selfie with a "sweet" Harley Davidson he got on loan. He was dressed in biker leathers, and in the caption, the 41-year-old told his fans he was enjoying a ride through the Scottish Highlands.
"That's a wrap!!" Heughan wrote. "@outlander_starz season 6 done and to finish it, a beautiful ride through the Highlands of Scotland. Thanks to @zion_security_ltd for the loan of the sweet @harleydavidson_uk wheels.😘🏴󠁧󠁢󠁳󠁣󠁴󠁿."
1 star of 'Avengers: Endgame' has just discovered the series
As the wait for new episodes continues, Avengers: Endgame star Karen Gillan (Nebula) has revealed that she is obsessed with Outlander. The Scottish actor recently tweeted that she just discovered the series, and now she is "obsessed."
"Ok I'm late to the party but I started Outlander and I am officially obsessed," Gillan tweeted. In response, Heughan told the Doctor Who alum, "Still time to find you a wee part Karen…"
Gillan then pointed out that she could be an extra in her home city of Inverness, Scotland, one of the most famous locations featured in Outlander.
"Can I be an extra loitering around Inverness asking people, 'what's the craic, eh?"" Gillan asked. Once again, Heughan replied. This time, he referenced the drink Buckfast Tonic Wine, known as "Bucky," which is popular in their home country.
"Yes, with a bottle of bucky… but you may not be ginger enough I'm afraid,' Heughan wrote.
Fans want Karen Gillan to appear in season 7 of 'Outlander'
As fans watched the exchange between the two Scottish actors, they voiced their support for an appearance from Gillan in season 7. Of course, all of this is just online chatter and Gillan is just a fan of Outlander. But, it's possible she could pop up in a scene during season 7.
She will have a lot of opportunities to do so because season 7 will be a big one. After cutting down season 6 to just eight episodes, season 7 will be twice as long. Just like season 1, Roberts says that season 7 of Outlander will feature 16 episodes as "life returns to normalcy."
The editing has begun
Just because filming has wrapped, that doesn't mean that new episodes of Outlander will be hitting STARZ anytime soon. There is still a lot of post-production that needs to be done to complete the episodes. The editing has begun, though, bringing fans one step closer to the end of Droughtlander.
"We are excited to get into the editing room to work on bringing the fans one step closer to reuniting with the family back on Fraser's Ridge," showrunner Matthew Roberts said in a statement to The Sun.
'Outlander' season 6 will only feature 8 episodes
The length of each season of Outlander has changed over the years. The first season featured 16 episodes, while seasons 2 through 4 each had 13 episodes. Season 5 of Outlander featured just 12 episodes, and season 6 will be even shorter. Roberts says that they decided to film just eight episodes to cut down the wait time for fans.
"Filming in 2021 has presented an unprecedented set of challenges which led us to the decision to truncate the season in order to bring the fans the most vibrant and dynamic season as soon as possible," Roberts explained.
One added bonus is that when the series does return for season 6, the extended premiere episode will be 90 minutes long.
Season 6 of Outlander will premiere on STARZ in February 2022.