'Outlander': Sam Heughan Reveals the Real Reason Some Season 6 Scenes Had to Be Re-Shot
ARTICLE HIGHLIGHTS
'Outlander' star Sam Heughan has been busy promoting season 6
The highly anticipated upcoming season premieres in February 2022
Season 6 was shot out of sequence and Heughan recently revealed why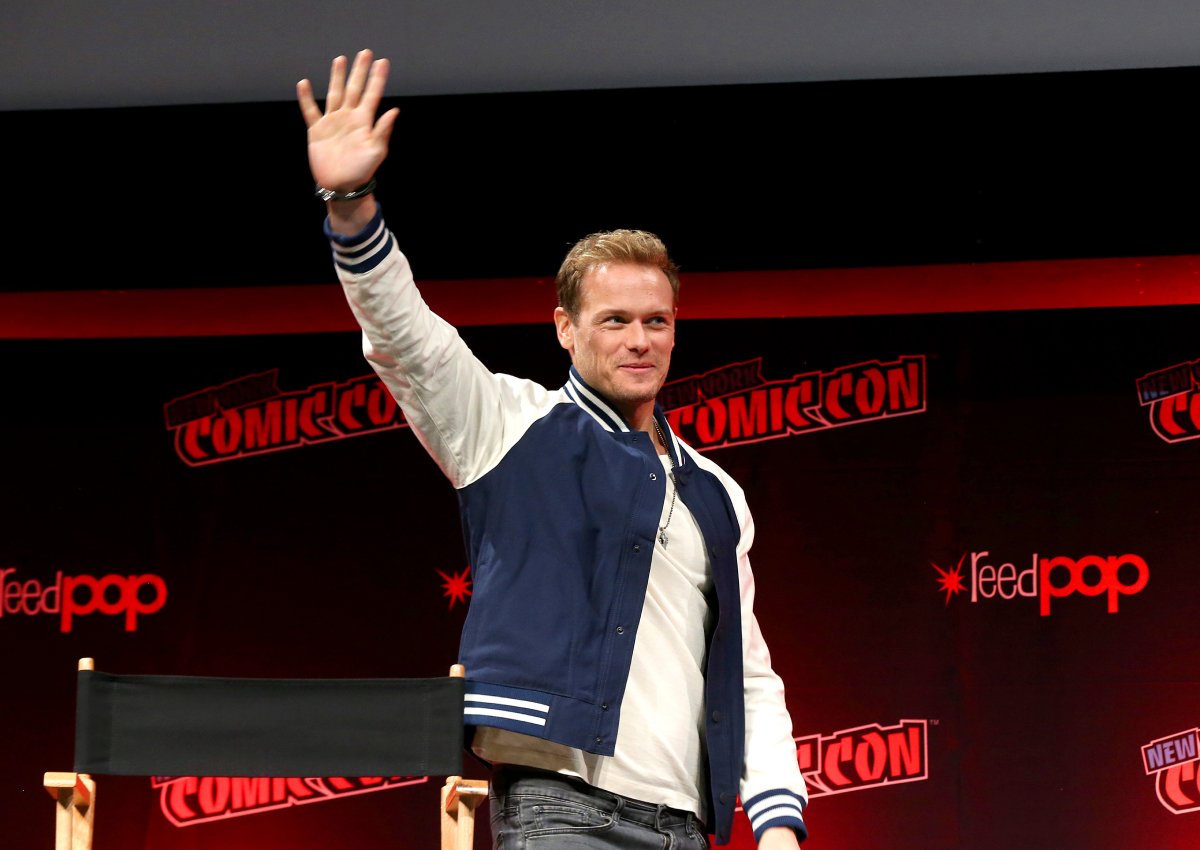 Outlander star Sam Heughan has been mingling with fans and talking about all things season 6 in recent weeks. The 41-year-old Scot appeared at both New York Comic Con and Wizard World in Chicago to talk about the highly anticipated season of the Starz time-traveling drama.
During both panels, Heughan shared a few behind-the-scenes secrets. Including the reason why some season 6 scenes had to be re-shot.
The 'Outlander' star says 'cracks are really starting to show' for Jamie and Claire
Heughan (Jamie Fraser) recently appeared on stage at the Jacob K. Javits Convention Center in New York City for the Comic Con Outlander panel alongside author Diana Gabaldon and executive producer Maril Davis.
He explained that Jamie and Claire (Caitriona Balfe) have spent a lot of time building the community at Fraser's Ridge. But in season 6, he says that viewers will "really see that disintegrate" as the Revolutionary War looms.
"I think these cracks are really starting to show — not only for Jamie and Claire but for the rest of the inhabitants of Fraser's Ridge. The war is coming," Heughan said, according to Us Weekly.
Sam Heughan can't wait for fans to see the season 6 premiere
Because of production problems caused by the pandemic, Outlander producers decided to cut season 6 down to just eight episodes. However, season 7 will be super-sized with a whopping 16 episodes to make up for it.
Season 6 will also feature a special 90-minute extended premiere, and Heughan can't wait for fans to see it. The Scotsman said they are "really happy and excited" for Droughtlander to come to an end. He added, "I can't wait for you guys to see the first episode is like 'oh my, it's super strong.'"
Why were some season 6 scenes of 'Outlander' re-shot?
While at Wizard World, Heughan revealed that some scenes in season 6 had to be re-shot because of Balfe's pregnancy. They also had to change up the production schedule so they could shoot some scenes before she got too big.
"You all know my co-star was pregnant. Congratulations to Caitriona," Heughan said. "When they knew, they had to really move everything around so we could shoot her out before she got too big… and she got big."
Balfe noted during her virtual appearance at New York Comic Con that they had to shoot scenes at different angles to hide her bump, and Davis added that the Outlander star "looked incredible the whole time. The executive producer also pointed out that fans will probably be looking for it since they now know Balfe was pregnant during filming.
The upcoming season was shot out of sequence
Heughan explained to the crowd that they received their scripts pretty early in advance. But they do change a lot, even when his co-star isn't pregnant. This time, though, they had to shoot episodes out of order to accomodate Balfe's growing belly.
"She did really well but we had to shoot some out of sequence. We shot episodes one and three then had to shoot six or seven then it jumped back to four and we did a bunch of reshoots as well at the end," Heughan said.
Sam Heughan sometimes forgot his 'Outlander' co-star was actually pregnant
When asked if he was tempted to poke Balfe's belly on set, he said no. But he did admit that there were times he almost forgot because when other actors are wearing their fake baby bumps, it's "so tempting."
"I had to remind myself 'do not' but I think Caitriona would have punched me back," Heughan joked.
Ultimately, Heughan says that Balfe "did an incredible, incredible, job" since she had to shoot season 6 "through winter, during COVID, and also being pregnant."
Season 6 of Outlander will premiere in February 2022 on Starz.