'Outlander': Sam Heughan's 7 Sexiest Moments as Jamie Fraser Ranked
Outlander star Sam Heughan has been bringing the sexy for five seasons as Scottish Highlander Jamie Fraser. Described as the "king of men" in Diana Gabaldon's Outlander book series, Jamie is brave, kind, caring, loyal, honest — and a total badass.
Thanks to Heughan's portrayal, Jamie is also smoking hot and incredibly sexy. Here are Heughan's seven sexiest moments as Jamie Fraser, ranked.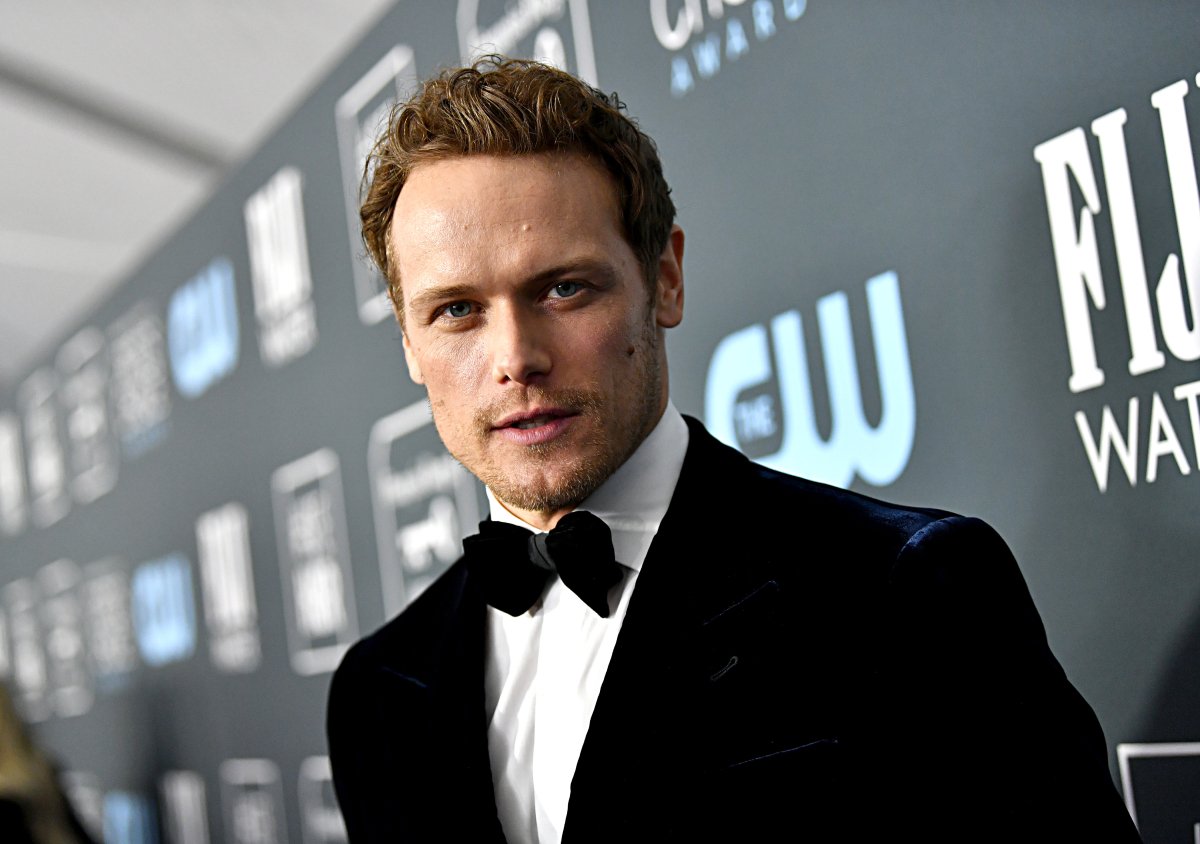 7. This sexy Jamie moment in 'Outlander' wasn't with Claire
We might be causing a bit of controversy with this pick, but we think one of Jamie's sexiest moments on Outlander wasn't with Claire (Caitriona Balfe). Please allow us to explain. In the season 3 episode Of Lost Things, Claire is back in the 20th century. While Jamie is at Hellwater working as groomer Alexander Mackenzie.
This is when Geneva Dunsany starts crushing on Jamie hard. So, before her arranged marriage to the Earl of Ellesmere, Geneva blackmails Jamie into taking her virginity three days before her wedding.
"You may disrobe," she tells him when he sneaks into her room in the middle of the night. "You can watch me if you like," he says. What comes next is one of the hottest scenes in Outlander. And the tryst led to the arrival of Jamie's son, William Ransom.
6. Jamie and Claire's sexy makeout in 'The Fox's Lair'
Jamie and Claire proved with this scene that they don't need to take their clothes off to have a sexy moment. In Season 2's "The Fox's Lair," the couple is back at Lallybroch and they can't keep their hands off each other. The makeout session is hotter than sex, and the couple isn't afraid to hide their passion for one another.
This is also the episode where Jamie's grandfather threatens to sexually assault Claire. In response, Jamie tells him, "Go ahead, try to ravish my wife. After she's done with you, I'll send in the maid to sweep up your remains."
5. 'Outlander' gets down and dirty in the Scottish Highlands
The Frasers usually keep their intimate moments private. But in Season 1, Episode 8 "Both Sides Now," the duo briefly enjoyed some sexy time outside before being interrupted by British soldiers.
What really works for us in this scene is when Jamie asks Claire: "Does it ever stop, the wanting you?"
4. Jamie's response to Claire's big news
When Claire finally tells Jamie she's a time traveler from the 20th century in Season 1, Episode 11 "The Devil's Mark," his response was insanely hot. As they sit next to a cozy fire, Jamie uses his hands to bring Claire to orgasm while telling her "I want to watch you."
3. The 'Outlander' star appreciates his 'rare woman'
As the Battle of Culloden approaches in Season 2, Episode 13 "Dragonfly in Amber,' Jamie insists that Claire return to the 20th century for the safety of their unborn child. Before she goes back through the stones at Craigh Na Dun, they make love one final time.
That's when Jamie tells her, "When I stand before God, I'll have one thing to say against all the rest: 'Lord, you gave me a rare woman, God, I loved her well,'"
2. Claire and her 'sex perfume'
One of the hottest scenes from season 5 was in episode 11 "Journeycake." On a hot North Carolina night, Claire was hoping to get a little naughty with Jamie so she dabbed herself with some "before sex" perfume. But Jamie was sound asleep when she approached him.
Later in the night, Claire is too hot to sleep so she goes to the window to cool off. That's when Jamie wakes up, buries his nose in his wife, and starts to list what he smells on her. When he gets lower, he notices her special "sex perfume."
He eventually realizes she wanted to get it on. So, Jamie goes down on Claire while holding her against an open window.
1. 'Outlander' fans will never forget Claire and Jamie's wedding night
Season 1, Episode 7 "The Wedding," came early in the series. But it did take seven long episodes before Jamie and Claire finally made love for the first time. It does take them a lot of time, talking, and foreplay before things get going. After all, Jamie is a virgin and the wedding wasn't necessarily their idea.
But when Claire suggests they go to bed and Jamie helps her take off her corset, it was the beginning of one of the steamiest romances on TV.
Outlander seasons 1 through 5 are available on Amazon Prime Video and Starz.