Before 'Outlander,' Sam Heughan Stole Eddie Redmayne's Audition Trick
Sam Heughan describes the auditions he'd go on before 'Outlander.' He often competed with Eddie Redmayne, and tried to measure up.
By the time he landed Outlander, actor Sam Heughan had been on the audition circuit for some 10 years. Heughan was cast as Jamie Fraser first. Then they found Caitriona Balfe to play Claire. In a recent interview, Heughan recalled his pavement pounding days going to auditions, and one move he stole from the likes of Oscar winner Eddie Redmayne.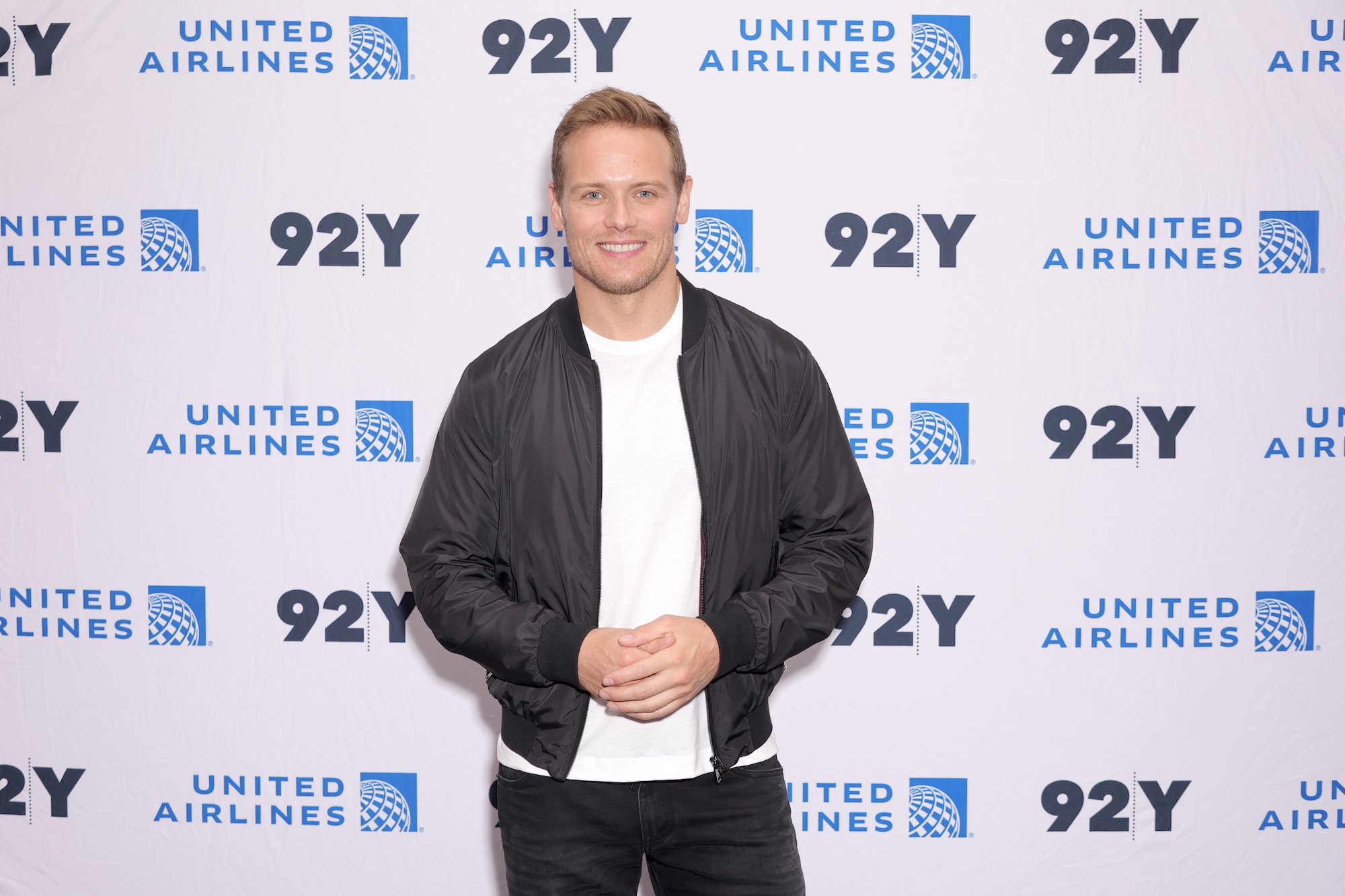 Heughan was a guest on the Happy Sad Confused podcast on March 4. Discussing his pre-Outlander days, Heughan shared the audition tricks that didn't quite work for him. Outlander Season 6 airs Sundays on Starz. 
Before 'Outlander', Sam Heughan went up for the same roles as Eddie Redmayne 
Actors often see each other around on the audition circuit. Especially if they are the same type, casting directors will often call them in for the same roles. Before Outlander, Heughan recalled seeing future Oscar winner Eddie Redmayne and Lucifer star Tom Ellis. They had one thing in common.
"I went so many years," Heughan said on Happy Sad Confused. "My first thing I thought was I saw these other famous actors. I would see Tom Ellis, I'd see Eddie Redmayne, I'd see these people going in. And they kind of walk in and they knew the casting director. They'd hug them and they'd have a coffee and they're like, 'Oh yeah, I've just come off the street, everything's cool.'"
Sam Heughan tried the coffee trick
Hey, if it worked for Redmayne and Ellis, Heughan was going to try the coffee trick. Heughan worked the coffee prop. He may have been able to play it cool like Redmayne and Ellis. However, he learned coffee didn't sit quite well with him. Hopefully, he learned his lesson before the Outlander audition.
"So I started always buying a coffee to go in with me," Heughan said. "Like, I'm just like, 'Oh yeah, this? Just had a coffee, you know.' Then I'd go in and I'd be too high on caffeine and adrenaline."
Another bad audition idea
Coffee wasn't the only audition trick Heughan tried before he landed steady work on Outlander. Sometimes, he would go method to prepare for a role. His agent was in on it too.
"One time I remember it was one of my first auditions in L.A. and my manager, I was up for like a surfer guy I think," Heughan said. "So he took me to the beach and made me get in the sea. Then I went to my audition with my flip flops, thongs. I went in and I'm like taking them off in the audition. I think the casting director was just like, 'What the hell? Smelling of fish. What are you doing?' I was not good."
Heughan can laugh about it now. After Outlander he's gotten steady movie work between seasons too.