Before 'Outlander,' Sam Heughan Lost 'Superman Returns', Still Wants to Play a Superhero
'Outlander' star Sam Heughan remembers his audition for the movie 'Superman Returns.' Brandon Routh got the role instead but it was the beginning of Heughan's fitness regimen.
Thanks to Outlander, Sam Heughan doesn't have to audition as much anymore. Looking back on his pre-Outlander career, Heughan recalls a lot of auditions he didn't get. Some were for major movies like Lord of the Rings and Tron: Legacy. Add Superman Returns to that list.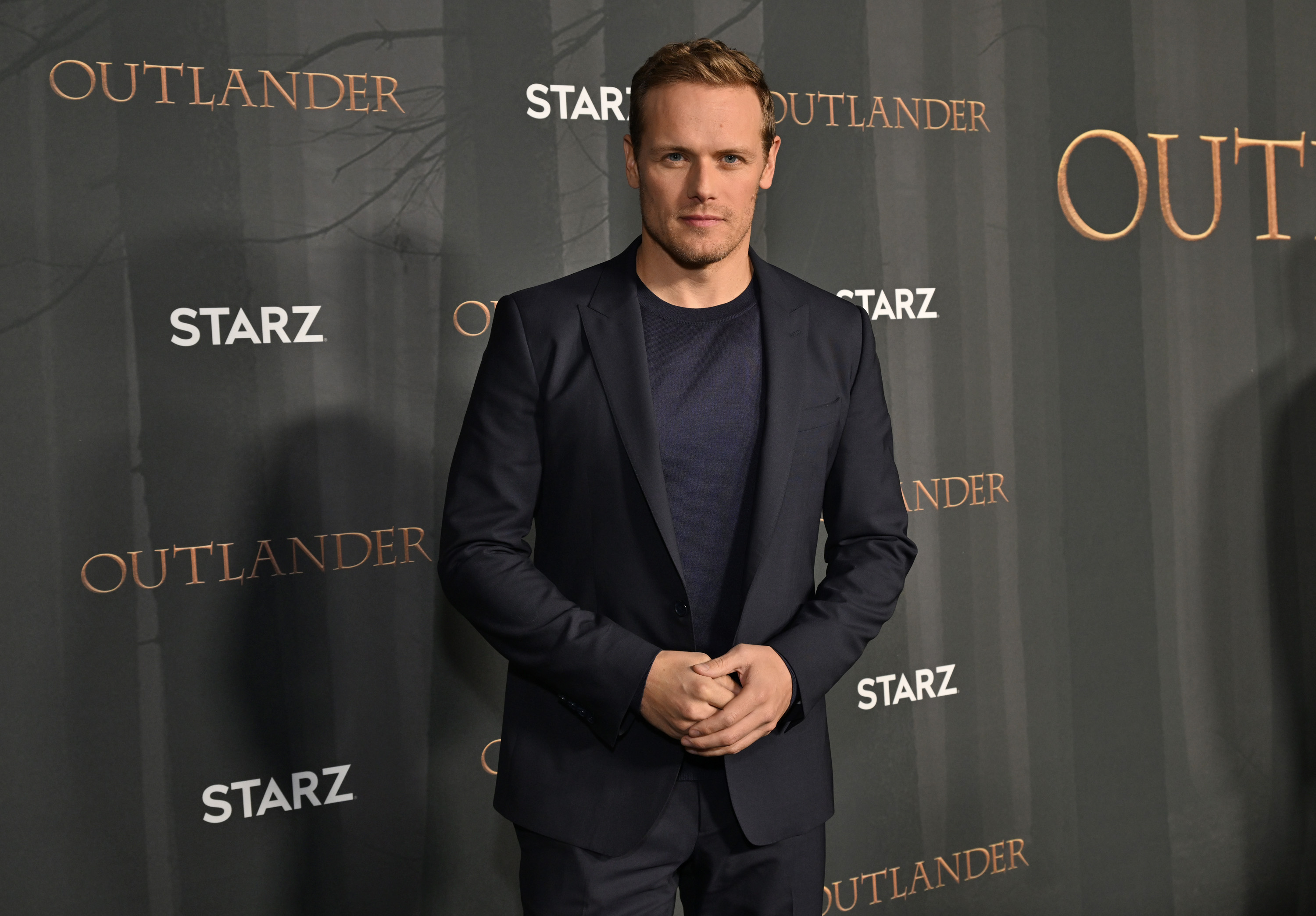 Heughan was a guest on the Just for Variety podcast on March 29 to promote Outlander Season 6. When host Mark Malkin asked him about his diet, it brought up a memory of Heughan's Superman Returns audition. Outlander Season 7 is now in production.
Brandon Routh beat Sam Heughan for 'Superman Returns'
In 2005, Outlander was nearly a decade away for Heughan. Warner Bros. was developing a new Superman movie which would be a big break for some new actor. That actor turned out to be Brandon Routh and Superman Returns came out in 2006. Unfortunately, it was Routh's only movie as Superman but he got to play him one more time in the Arrowverse. Heughan didn't get the role, but it started his fitness journey which continues today in his My Peak Challenge.
"The movie, it was the Brandon Routh one, [directed by] Bryan Singer," Heughan said on Just For Variety. "I had a number of auditions and met the producers. We never screen tested or anything but it was the beginning of me coming to America and the audition process. I realized I needed to change my body shape for the roles I was going up for."
'Superman Returns' taught Sam Heughan to eat right for 'Outlander'
In his pre-Peak Challenge days, Heughan was not getting much protein. 
"I grew up a pescatarian, a sort of vegetarian pescatarian," Heughan said. "Didn't start eating meat until I came to America when I was 24. I might go back to it one day."
The trainers for Superman Returns helped Heughan bulk up. Maintaining that physique certainly paid off for Jamie Fraser in Outlander.
"It was actually at the time I was auditioning for Superman," Heughan said. "And I had a trainer and they were like, 'You need to get bigger, you need to be able to fill out the cape.' Yeah, I just got a trainer and he was like, 'Eat more protein.' Actually, interestingly, I remember the first time I had chicken or something, I was like, 'Oh my god, I have all this energy and I don't feel hungry all the time.' I probably wasn't eating very healthily at the time."
There may be more superheroes in the future after 'Outlander'
Superman wasn't the only superhero in Heughan's career, and he may try to play another one after Outlander wraps. Heughan also played Batman in a touring production. 
"I actually played Batman years ago, and Bruce Wayne, in a stage version, sort of Cirque du Soleil style and we toured around," Heughan said. "We played the Staples Center and Vegas. It was great."
The role of Batman in films is currently taken, but Heughan could wait his turn for another go. 
"I'm excited about the new Batman movie," Heughan said. "I think that looks fantastic. I think the other superhero movies kind of lost their way a little bit. They've become too obese in a way. Anything character based, Batman's a great one because he's not a superhero. He's just a great character. Something with a great backstory."