'Outlander' Season 1: The 'Proud' Moment That Made Caitriona Balfe Feel 'This Is Actually Worth It
Outlander has become such a popular show on Starz that the long waits between seasons have their own nicknames. You don't call it Draughtlander unless you can't wait to see more Outlander. Before the show aired in 2014, though, star Caitriona Balfe wasn't so sure. She recalled one moment that confirmed to her all her hard work was paying off.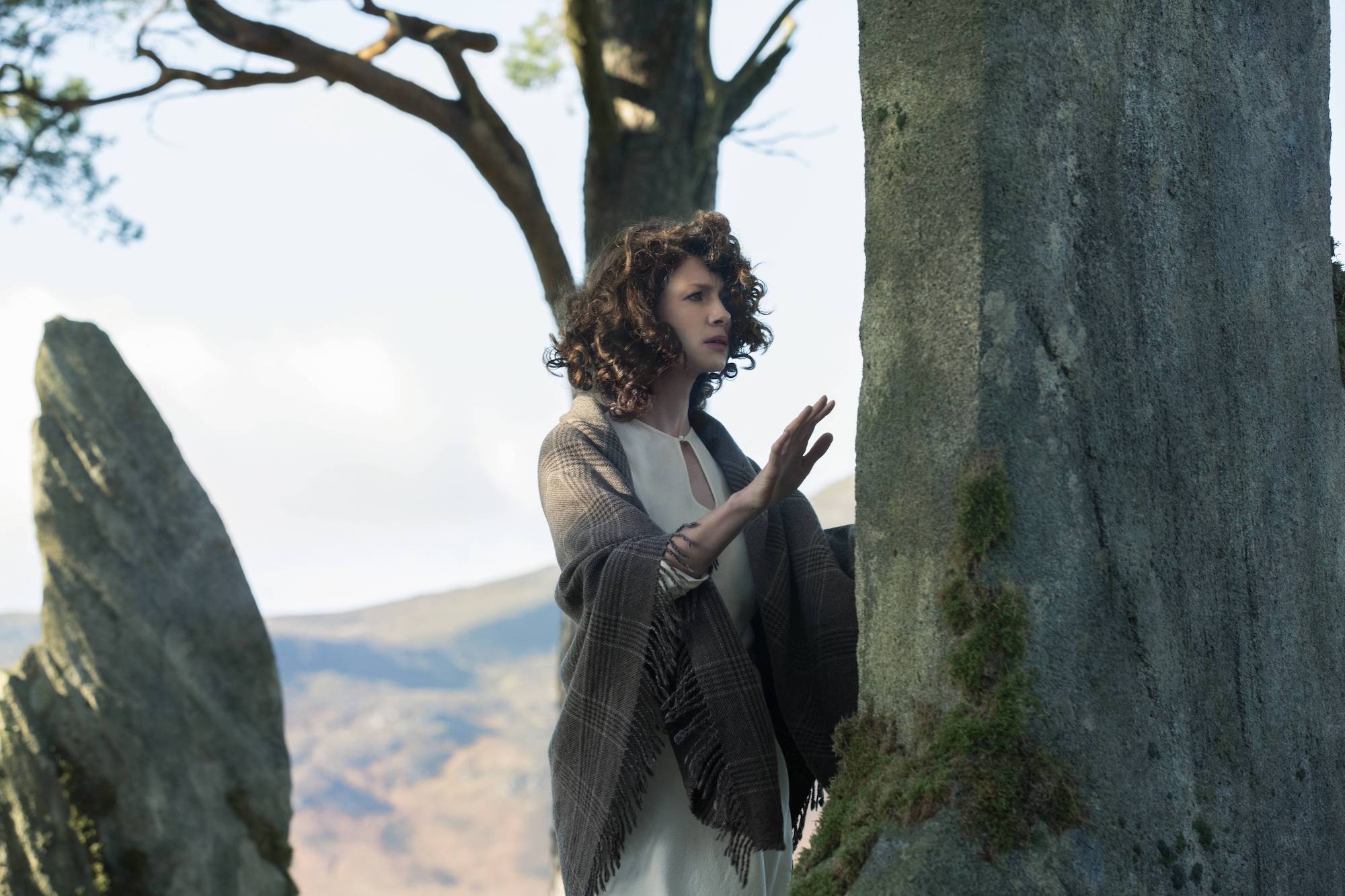 Balfe appeared on The Hollywood Reporter's Awards Chatter podcast on Jan. 31 to discuss her role in the movie Belfast and the upcoming sixth season of Outlander. She shared the moment she knew it was all worth it. Outlander Season 6 premieres March 6 on Starz. 
'Outlander' Season 1 was hard work for an unknown quantity
Landing the role of Claire Randall in Outlander Season 1 was a huge step for Balfe's career. She previously appeared in supporting roles in films like Super 8 and Escape Plan. Being the lead in Outlander also meant working in the trenches of location shooting.
"We were deep in the shoot at that point and it was a really, really tough, intense shoot," Balfe said on Awards Chatter. "So I don't know that I was thinking about necessarily what that was going to be, but I do remember we were shooting in this old lime quarry, or a lime I don't know, it was sort of cave like. We were shooting in that and I was shooting scenes with Graham McTavish actually."
This 'Outlander' Season 1 news made it all worth it 
While filming in those intense conditions, Outlander premiered on Aug. 14, 2014. Starz informed the Outlander crew how well they did. 
"It was when the numbers came in for the first week," Balfe said. "I got to announce to all our crew how well it had been received and that the numbers had been really, really good. I remember being very proud of that and feeling like oh, this is actually worth it."
The TV series wasn't always a sure thing 
Outlander already had a following from Diana Gabaldon's books. However, Balfe didn't take that to mean the show was a sure thing. 
"We had no idea what the appetite [would be]," Balfe said. "We could see a little bit from Twitter. Sam and I had done a fan event early on that there was 2000 people. You don't know if that's the hardcore book fans or is anybody really going to see it. And then also are the book fans going to embrace it? Are they going to like it? There was a lot of talk about do I fit the book version of Claire? Do I look like she's supposed to look like and does he look like Jamie's supposed to look like? So you never know."
When Outlander Season 1 wrapped, Balfe enjoyed more acclaim from the show.
"Again, we didn't stop shooting until October," Balfe said. "Then we almost had a year off. I don't know why it took so long between seasons 1 and 2. We had a really long time off. AFter that first season came out, there were some lovely things. We got nominated for a couple of really lovely things and the reviews were really nice critically. What was amazing was that for the most part, the book fans really got on board and they were really happy with it which was really cool. Then it just started to grow."