'Outlander' Season 6: Sam Heughan Says Things Aren't Looking Good for Fraser's Ridge
Sam Heughan is finally filming new episodes of Outlander alongside his co-star and co-producer, Caitriona Balfe. As far as the upcoming storyline, both stars have kept mum about specific details. But in a recent interview, Heughan did tease that things won't be looking good for the residents of Fraser's Ridge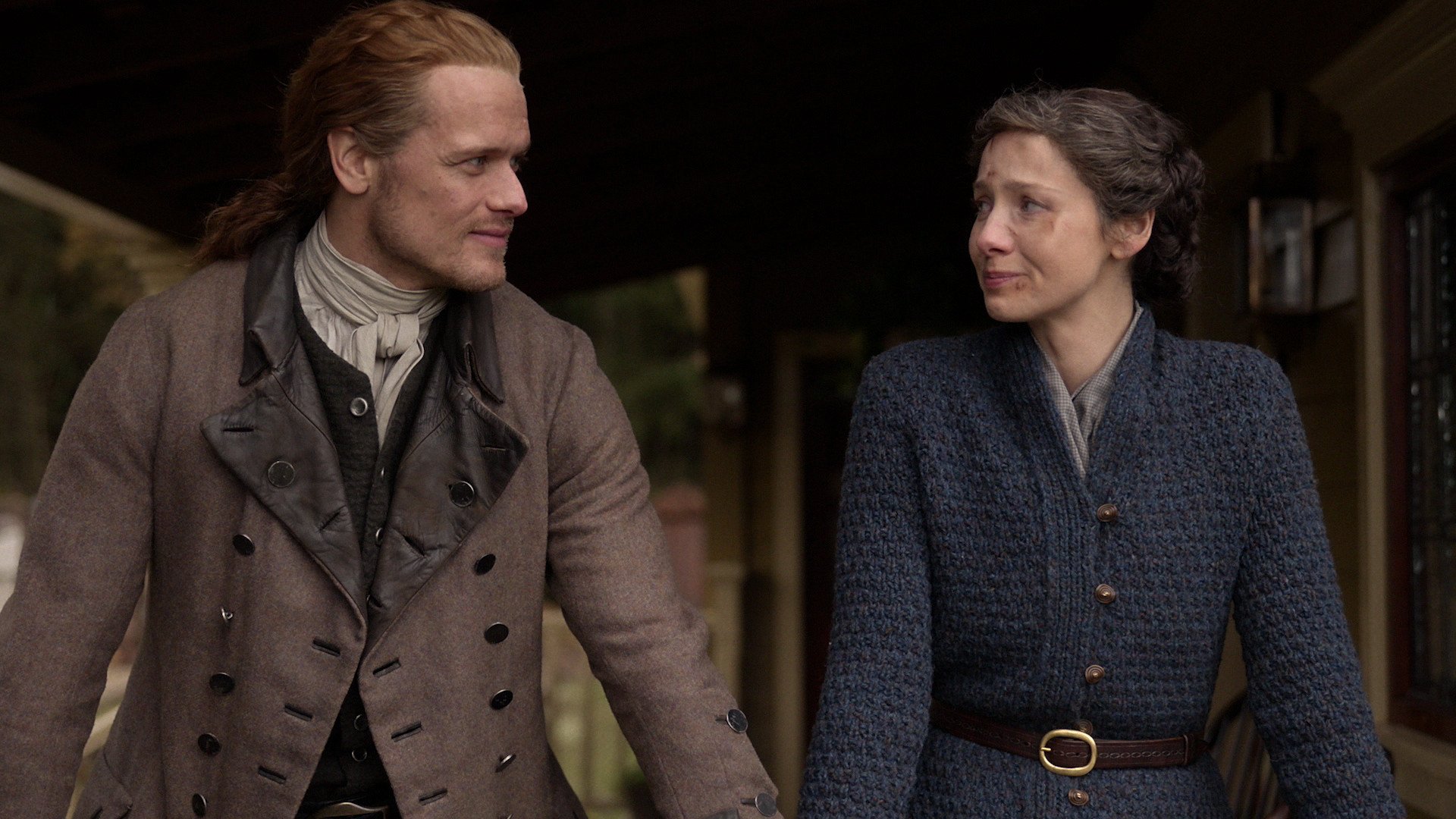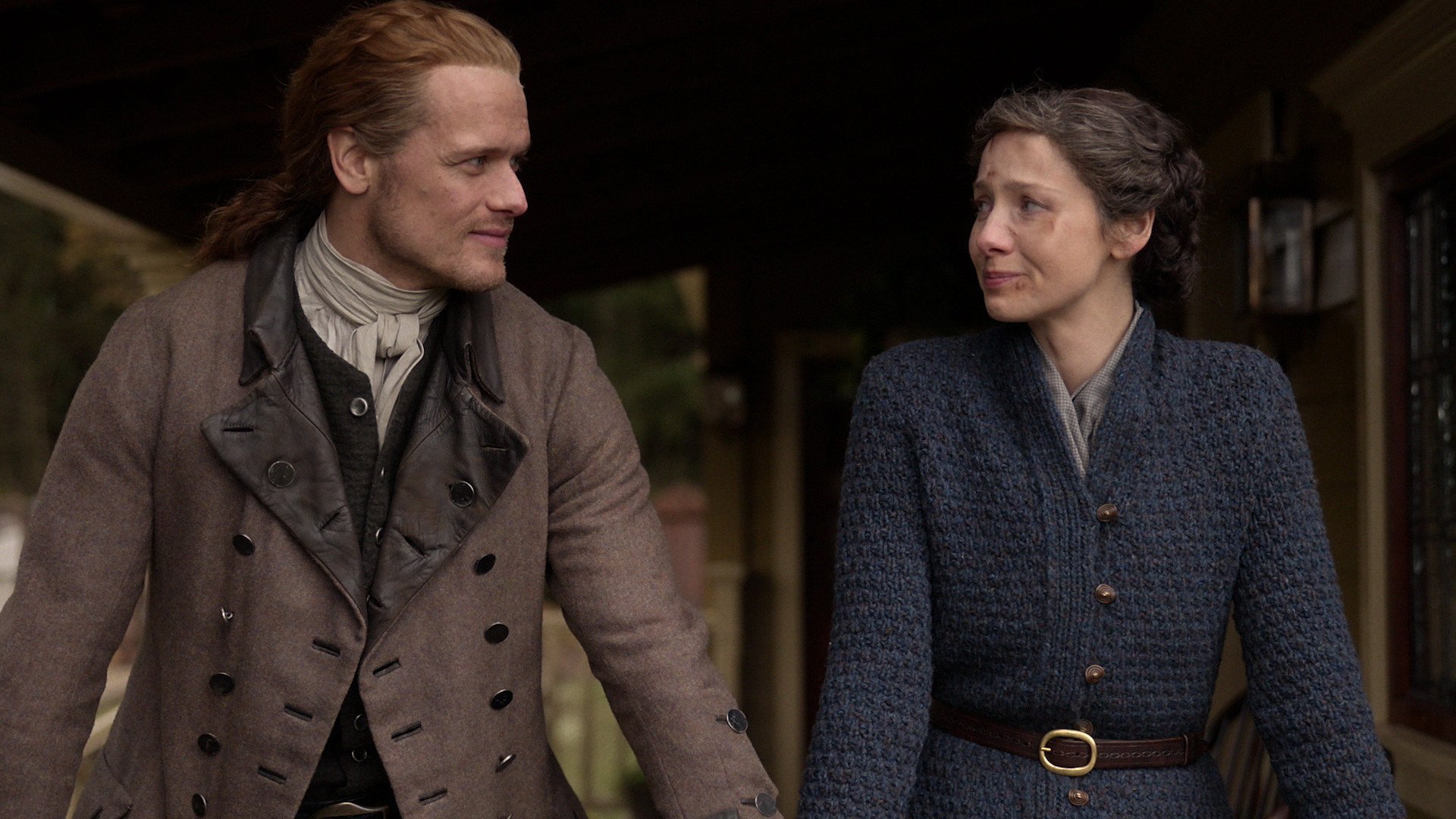 'Outlander' season 6 will follow multiple books
Season 1 of Outlander started with the first book in Diana Gabaldon's literary series. And each subsequent season has followed the events of her novels. The fifth season focused on storylines from book 6, A Fiery Cross, and book 7, A Breath of Snow and Ashes.
In the upcoming season, the STARZ series will wrap up a few arcs from those two novels. But when talking to Parade recently, Heughan suggested the new episodes would also feature characters from book 7, An Echo in the Bone, and perhaps even others.
RELATED: 'Outlander' Season 6: Will Jamie and Claire Go Back to Scotland?
"I would say because we have so much history and time travel and all that, we can pull from any book," Heughan explained. "So, there may be not just book seven, but other books we pull from."
Sam Heughan teases two new characters
In December 2020, the cast of Outlander shared a video featuring a behind-the-scenes look at the show's costume department. Heughan, Balfe, Sophie Skelton, and Richard Rankin teased fans about the season ahead. And while they didn't disclose any specific details about Claire, Jamie, Brianna, and Roger, Heughan did reveal the addition of two new characters.
"Obviously, we have to dress lots of people because there are many, many more settlers coming to Fraser's Ridge," Heughan said. "We have a new character, but he's not so new to Jamie."
RELATED: 'Outlander' Fans May See Jenny and Ian Return in Season 6
"Actually, in Ardsmuir, Tom Christie is one of Jamie's ancient foes," he continued. "He comes to Fraser's Ridge and tries to take a bit of power, actually. So there's a bit of power play and his daughter becomes a very, very special part of this story. I can't give away more."
Sam Heughan says Fraser's Ridge is headed into trouble in 'Outlander' season 6
When Outlander returns, Claire, Jamie, and the residents of Fraser's Ridge will still be in the midst of a revolution. From an all out battle to a plague of locusts, they went through a lot last season. And according to Heughan, things aren't going to get much better.
RELATED: 'Outlander': Will Laoghaire Return in Season 6?
It's a great season," Heughan said in a recent chat with Collider. "You really see Fraser's Ridge is growing – the strength of the Ridge – and we also see Jamie's, dare I say, friends or enemies returning or making an appearance, so there's a lot for the family to face the season. We're also building up to the War of Independence, so things are not looking good at Fraser's Ridge."
As of now, there is no official premiere date for season 6. But in the meantime, fans can check out Heughan and Graham McTavish's new series, Men In Kilts, which hits STARZ on Feb. 14.