'Outlander' Season 7 Confirmed; What Happens in Book 7?
Outlander fans have been curious about the fate of the show beyond the now-filming sixth season for some time. Outlander cast members were promising an update on a potential renewal very soon.
Well, very soon it was. On March 14, Starz officially renewed Outlander for season 7. With that news, fans can breathe a collective sigh of relief and move on to other concerns, such as: Which book will the season adapt, and what is it about?
[Spoiler alert: Spoilers ahead for the future of Outlander.]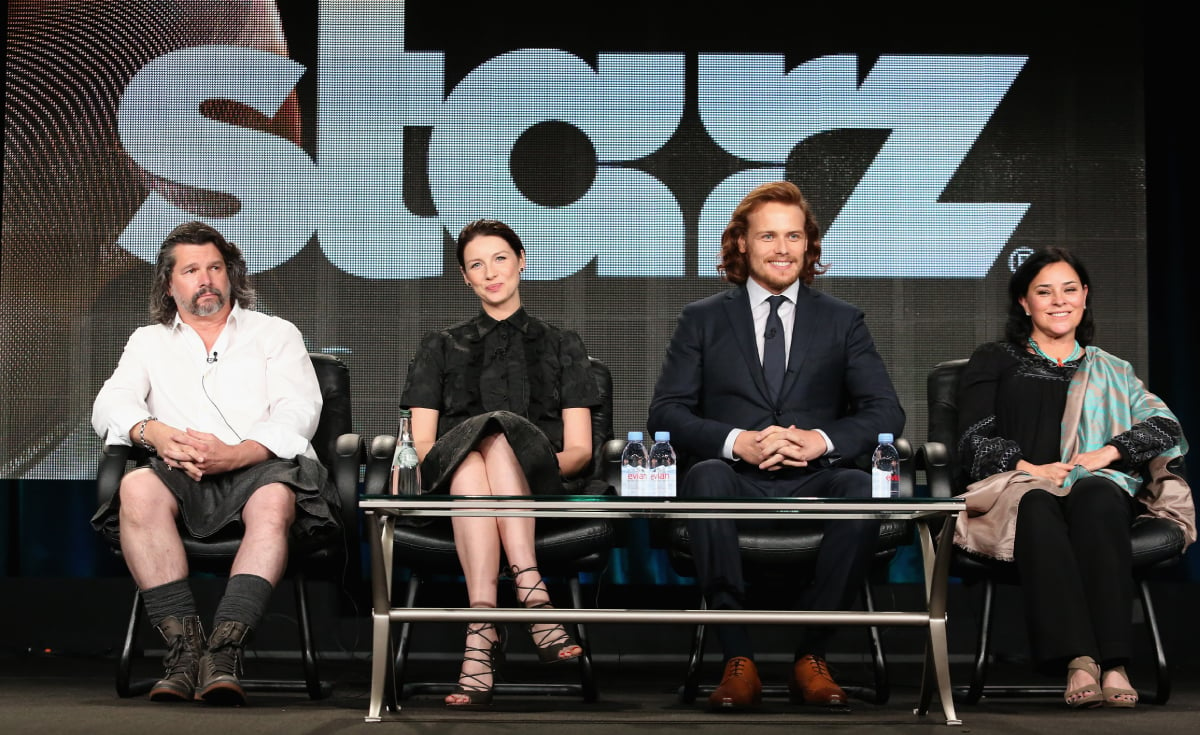 'Outlander' Season 7 to continue trend of focusing on 1 book in the series
Outlander, like most shows based on multipart book series, has taken the approach of adapting one book per season. This pace has held true so far, with the occasional storyline or character from the next book in line bleeding into a given season.
This will be no different for season 7. According to TVLine, the seventh round of Outlander will adapt An Echo in the Bone. It's the seventh entry in the series by author Diana Gabaldon and was released in 2009.
"We are so excited Starz has given us the opportunity to continue the epic Outlander journey," showrunner Matthew B. Roberts said in a statement. "We can't wait to get into the writer's room and start breaking Echo in the Bone and look forward to giving the fans another season of this exhilarating story."
The seventh season will run for 12 episodes, which has been the standard for Outlander since season 5. Sam Heughan, Caitriona Balfe, Sophie Skelton, and Richard Rankin are all set to reprise their lead roles
What happens in 'An Echo in the Bone'?
An Echo in the Bone directly follows A Breath of Snow and Ashes, which is being adapted for the sixth season of Outlander. It finds the American colonies fully embroiled in the Revolutionary War, which had been brewing in the previous books.
If adapted accurately, the story will give considerable time to Jamie Fraser's secret son, William Ellesmere, now an adult, as he fights in the war. Jamie and Claire will also be tasked with returning a dead soldier home to Scotland, where they find an old friend in dire health.
The novel also follows Brianna, Roger, and Jemmy after the family decided to return to the 20th century during the events of A Breath of Snow and Ashes. Over the course of the story, Brianna confronts a new character with ill intent toward her family.
Gabaldon has published eight Outlander books so far. She is also reportedly close to being finished with a ninth entry titled Go Tell the Bees That I Am Gone and has plans to conclude the series with a 10th.