'Outlander': Will There Be a Season 7?
Like many other TV Shows and films, Outlander is currently stalled amid the coronavirus (COVID-19) pandemic. Though filming for the highly anticipated Season 6 was already supposed to begin, there was no way to assure that a show with such vast scope would be safe for the cast and crew.
Thankfully, with the vaccine on the horizon and rapid test, Starz, and the series production company have come up with a safety plan to ensure that the longest Droughlander ever will come to an end quickly. As we meet Claire (Caitriona Balfe) and Jamie (Sam Heughan) again for Season 6, fans are wondering if this might be the end.
Here's what we know about a potential Outlander Season 7.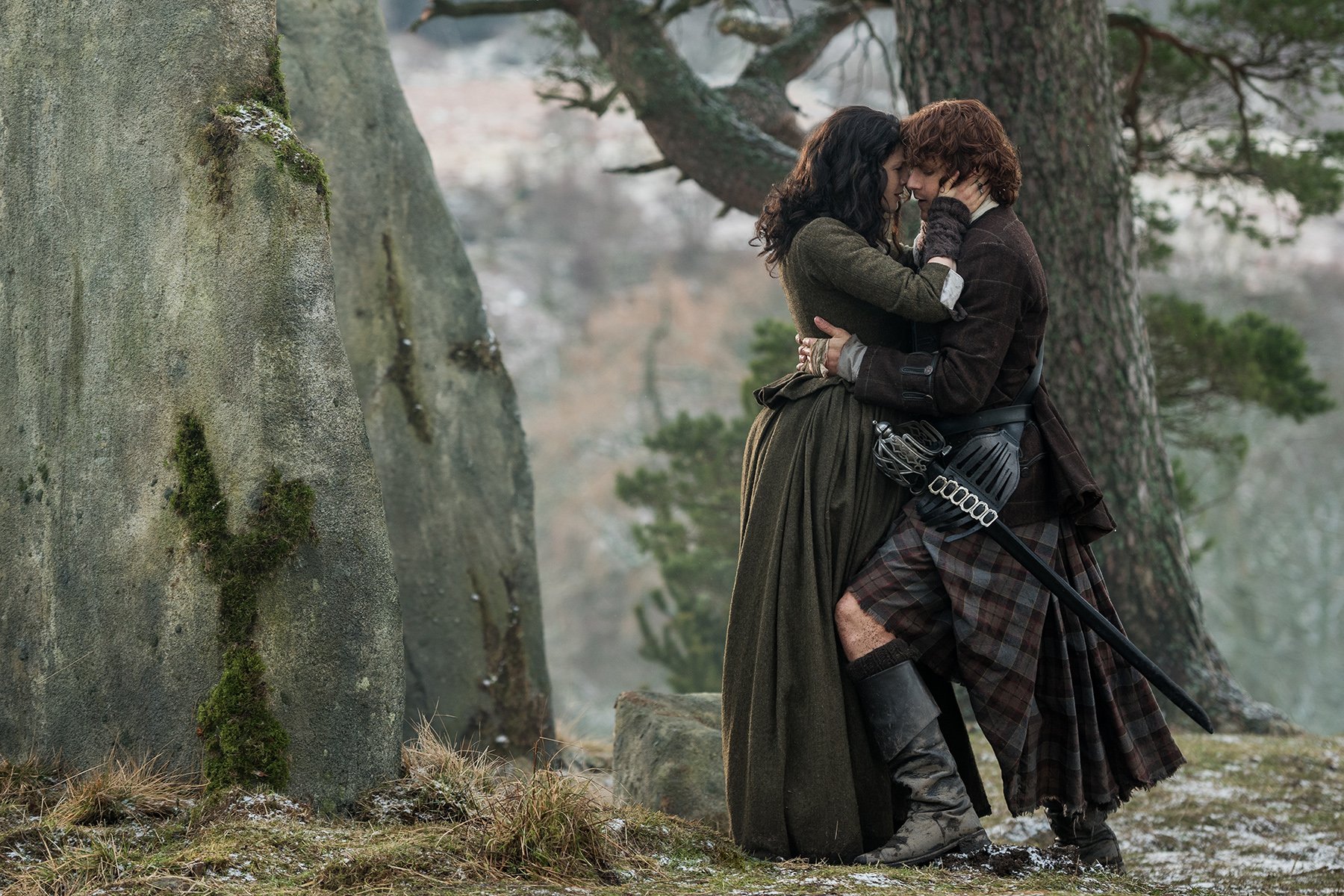 'Outlander' Season 6 will begin filming in Jan. 2021
Though it will be quite some time before we see new episodes of Outlander on our screens again, we do know that the show will begin filming again in Jan. 2021. "The season VI of the popular TV series OUTLANDER is finally #filming in Scotland in January 2021," UK Casting News tweeted. Heughan explained during a Nov. 2020 interview with UK daytime series This Morning, that everyone was eager to get back to work.
"We were supposed to start shooting by May," he explained via Hollywood Life. "But we are gearing up. We've had fittings, we've got scripts, we are getting there. It's just such an epic show it's taking a while to get there, but we will be back for season 6."
Though details about Season 6 are still scarce, we do know that Claire has escaped captivity and the horrific treatment of Lionel Brown and his men. Lionel's brother, Richard, has also vowed revenge on the Frasers now that Lionel has died. Also, Roger, Brianna, and Jemmy attempted to travel to the 1960s but remained in the 18th century and are still at Fraser's Ridge.
'Outlander' Season 6 might not debut until 2022
Since Outlander Season 6 is delayed by seven months, it's unlikely that we will see Season 6 in 2021. An early 2022 premiere date seems much more likely.
Fans are estimating that this season will explore, Outlander writer Diana Gabaldon's books, A Breath of Snow & Ashes, and possibly An Echo in the Bone. Thankfully, Starz doesn't want Outlander fans to wither away in lounging completely,
To get us through this time, they've released a series, Men in Kilts: A Roadtrip With Sam and Graham. It follows Heughan and Graham McTavish who played Dougal Mackenzie on the show. Men in Kilts: A Roadtrip With Sam and Graham will debut at the top of 2021.
There will probably be an 'Outlander' Season 7
Though nothing has been announced just yet or confirmed, it's very likely there will be an Outlander Season 7. After all, there are three additional Outlander books to get through including An Echo in the Bone, Written in My Own Heart's Blood, and the forthcoming Go Tell the Bees That I Am Gone.
Maybe the Droughtlander won't be so bad after all.