'Outlander' Season 7 Will Finish Book 6 'A Breath of Snow and Ashes'
'Outlander' EP Toni Graphia describes how the show will complete the story of 'A Breath of Snow and Ashes' in the beginning of season 7, since 6 is only 8 episodes.
After waiting two years for a new season of Outlander, season 6 is shorter with only eight episodes. Those individual episodes are longer, but they will not get to the end of the Diana Gabaldon book, A Breath of Snow and Ashes. However, Executive Producer Toni Graphia promised the beginning of Outlander Season 7 would complete the Breath of Snow and Ashes story.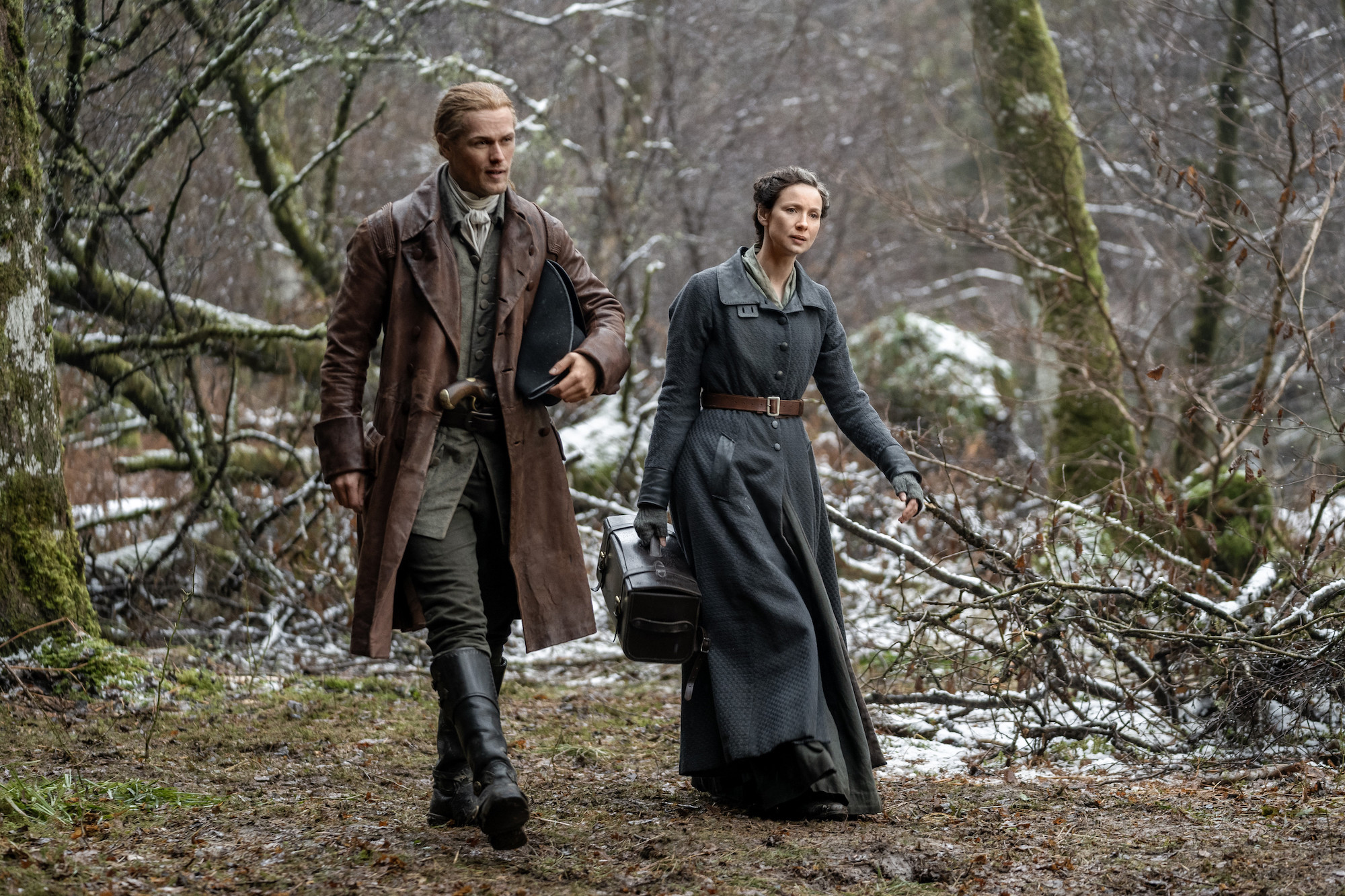 Graphia was a guest on The Official Outlander Podcast on March 16 to discuss the second season 6 episode, "Allegiance." Looking ahead to the end of the season, she promised fans the rest of A Breath of Snow and Ashes in Outlander Season 7. Season 6 airs Sundays on Starz.
They're already writing 'Outlander' Season 7 
With season 6 on the air, the Outlander team is already at work on season 7. Working with the Outlander Season 7 writers, Graphia sees where they are with regards to A Breath of Snow and Ashes.
"Of course, it's always a disappointment if you don't get to where you were planning to go," Graphia said on The Outlander Podcast. "But we knew that we would be able to take the material we had planned for those back episodes and put them into the new season. Boy, they're going to be something in the top of that new season which we're already working on right now. We're deep into season 7 the writing and we're revisiting this right now during the podcast, so it's kind of a treat to go back and see it."
Season 6 didn't change much with the shorter episodes
Even though they ultimately had to shorten Outlander Season 6, Graphia said they didn't have to change much to accommodate. The season still deals with the conflicts brought on by the Christies' arrival. They just shifted events after the midway point to Outlander Season 7. 
"I'd say we didn't do that much rewriting when we found out we had to stop at 8 because luckily, episode 8 was such a perfect place," Graphia said. "It was a great cliffhanger and a great episode that we realized would work as the end. I think this way, they all come fast and furious and it is a concentrated really great 8 episodes that I think nobody's going to be disappointed in by the end. It's a whirlwind. It's going to knock the breath out of everyone, I think."
Circumstances forced them to continue 'A Breath of Snow and Ashes' in 'Outlander' Season 7
Showrunner Matthew B. Roberts, who hosts the podcast, explained further why they had to shorten season 6. In addition to working under COVID-19 safety protocols, star Caitriona Balfe was pregnant. 
"The other thing that happened obviously is Caitriona got pregnant," Roberts said. "We had to do some reworking with how scenes were constructed and how they were filmed. And we had to make sure she was safe and protected, not only with COVID but with that too, as well. We definitely had reconfiguring to do in the sense of scenes. And I think one of them is coming up shortly in this season."