'Outlander': Sophie Skelton Talks About Brianna in Season 5 — 'She Has a Lot Thrown at Her'
In the hit Starz series Outlander, Brianna (Sophie Skelton) has been through a lot but somehow manages to make it through every time. Things have taken a toll on Brianna, but she hasn't let it change the person she is. She has grown from these events and become the powerful woman she is today.
Brianna has been through so much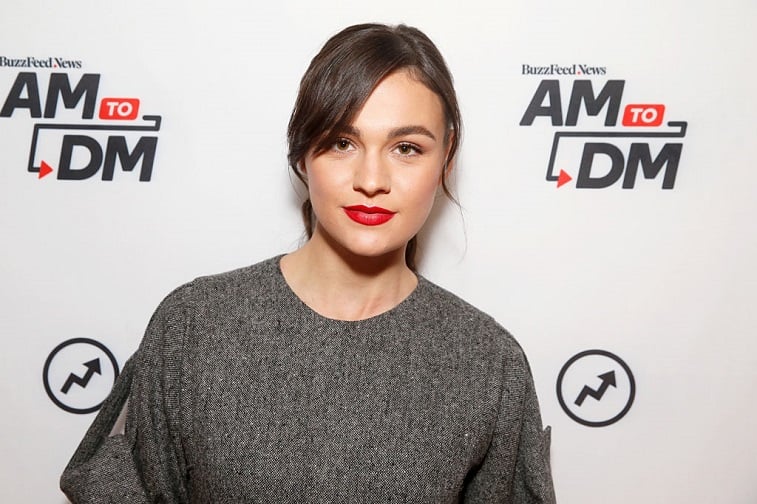 Bri's trouble starts when she discovers that her parents, Claire (Caitriona Balfe) and Jamie Fraser (Sam Heughan) are in danger in the past. They could die in a fire, which is the reason she goes back in time in the first place. She travels through the stones alone to find her parents while being unsure about what will happen along the way.
Roger (Richard Rankin) follows after her and does eventually find Brianna. They make it to the right time, but get separated and Brianna is sexually assaulted by Stephen Bonnet (Ed Speleers). She ends up pregnant and unsure of who the father of her child is. She also has to deal with all the horrific things that happen to Roger along the way, including being sold to the Mohawk and even hung from a tree to die in another terrible circumstance.
That's not even the worst of it either. Bri's father almost dies from a snake bite and only just makes it thanks to Brianna's quick thinking. Before season 5 is over, her own mother is brutally sexually assaulted by multiple assailants and her family is forced to fight and kill to get her back.
Sophie Skelton talks about Brianna in the new season
RELATED: 'Outlander' Season 5, Episode 9: How Brianna Uses Her Love of Engineering to Save a Life
Gold Derby recently spoke with Skelton about season 5 and everything Brianna has been forced to endure. She goes through a lot and it seems viewers have grown closer to Bri in the new season, which is a nice change of pace.
"She has a lot thrown at her and I was really excited for the season," Skelton said. "I think Brianna is a really hard character to peg down, to understand her can be quite challenging, so it's been good for me and the audience to finally get inside of Brianna's head."
Brianna has changed so much since viewers were first introduced to her. She's grown up and she can deal with all these difficult things thrown at her. She's become a very capable woman in season 5. She even gets attacked by a buffalo and gets up like nothing even happened.
"When we first saw her in season 2, we only got a snippet of this young teenage girl," Skelton said. Her character has transformed over the years into the woman we know her as today. "Now that the audience knows Bri so well, we are really going through the story with her and see all these things thrown at her and how she deals with them. It's been really rewarding."
Brianna makes a decision involving the death of Stephen Bonnet
Season 5 also finally shows the moment that Bonnet is caught and sees justice. He's tied to a post to drown as the tide comes in, but Brianna decides to take a rifle and kill him herself from a safe distance away. It isn't obvious to the viewers why Bri made that final move, but she seemed satisfied that it was all over after doing it.
"I think it's a great moment that I think people can project, the audience can project their own character into Bree at that point and what they were to do in that moment, whether it's revenge, mercy, just making sure he's dead," Skelton explained.
Fans definitely had strong feelings about that moment in particular. According to Skelton, it's left up to the audience to decide what Bri's motives were with that shot, but it could be for peace of mind. She knows Stephen Bonnet is dead now and he can never hurt her or anyone else ever again.
Outlander fans are already hoping for season 6 to get here sooner rather than later. There will be more moments involving Brianna in the future.