'Outlander' Star Caitriona Balfe Celebrates Co-Star Sam Heughan's 'Sexiest Celebrity' Win With a Sweet Message
Caitriona Balfe and her Outlander co-star Sam Heughan are great friends off-screen. And to prove how proud she is of him, Balfe celebrated Heughan's recent "Sexiest Celebrity" win on social media.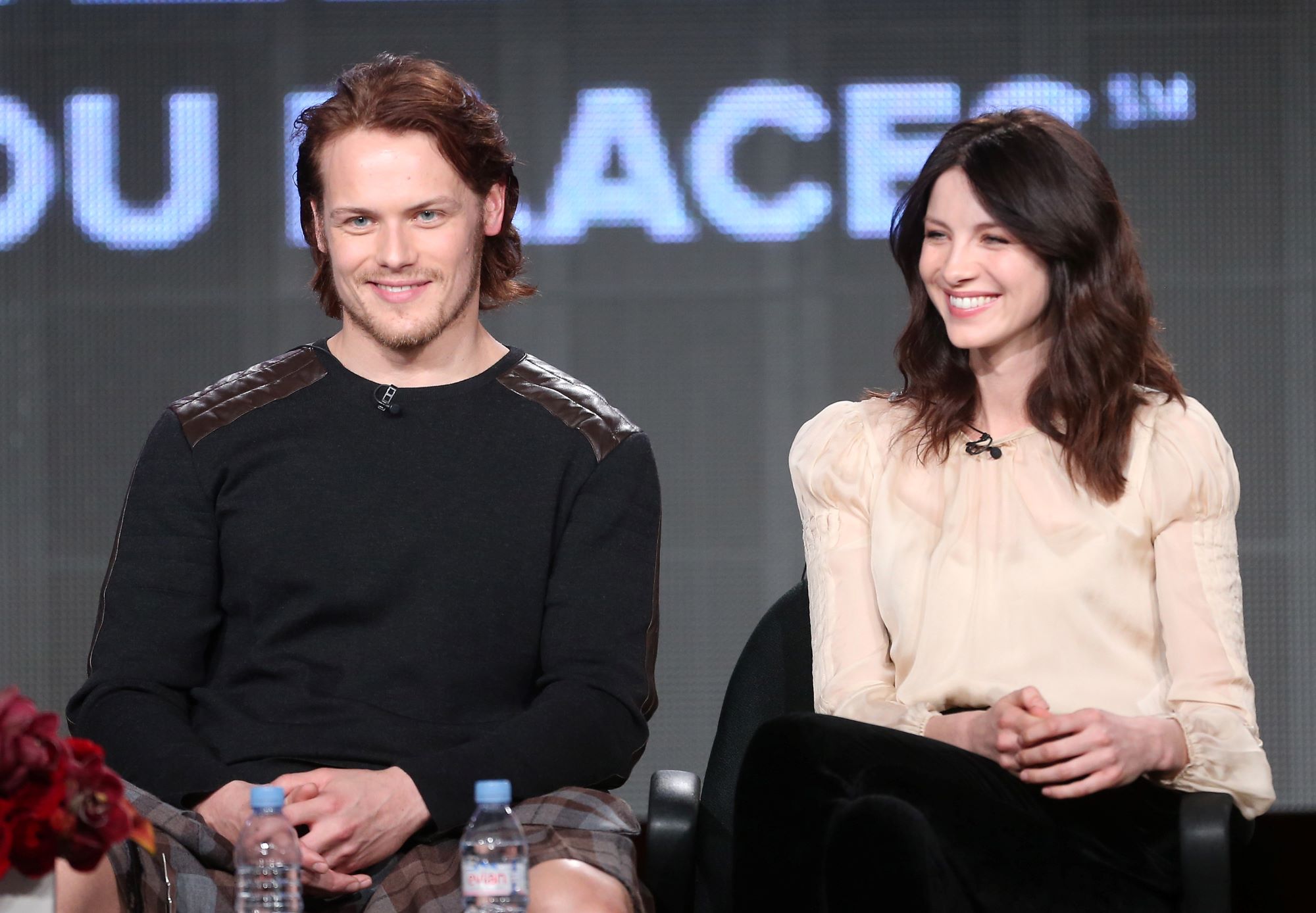 The 'Outlander' stars like to banter on social media
Balfe and Heughan have been working on Outlander for nearly six years. And as their beloved characters, Jamie and Claire Fraser, they share an undeniable chemistry on-screen. 
But the actors, who are now also producers on the show, have developed a sweet friendship in real life. And they often entertain fans with their witty banter on social media. In April, when Heughan turned 40, Balfe teased him with an adorable birthday message. 
"Happy Birthday to this ridiculous human being," Balfe tweeted. "Hope you got the nose trimmer and Zimmer frame I sent you!!! Lots of love, you're tele-wifie @SamHeughan  #Big4Oooh." 
With the mention of a nose hair trimmer and Zimmer frame (a walker), Balfe's tweet was meant to roast Heughan about his age. 
Sam Heughan and Caitriona Balfe have always been supportive of each other
Outlander has a massive fan following. And as Heughan revealed last spring, not all the attention he gets is positive. In an emotional message, the actor described the abuse and harassment he's faced online.
Soon after Heughan shared the post, Balfe took to Twitter to support him. In a scathing tweet, she condemned these bullies for targeting her friend.
"Sad that Sam has had to come out and say all this," she wrote. "I would have thought mean b**chy behaviour would have been left in the school yard. But unfortunately, a VERY SMALL but very vocal part of this fandom use their energy to write and say awful untrue things."
"Maybe they should harness all that energy to get involved in their local charities," Balfe added.  "And honestly it's quite simple … If you don't like us… it's a big beautiful world out there. Find something you do love and enjoy that. Life, as it's all too clear right now, is short. Why waste it hating."
Caitriona Balfe celebrates Sam Heughan being named the 'sexiest celebrity'
After conducting an online fan survey, Just Jared named Heughan the winner of their Sexiest Celebrity of 2020 poll. Heughan shared the news and thanked Outlander fans for their love and support. 
"Ahhh, thank you!!," Heughan tweeted. "Haha our fans a biased but they are THE BEST!!
2020 has been a strange year but hasn't stopped our fans from killing it."
And his co-star was proud to see him receive the honor. "He's still got it," Balfe replied. 
The actors/producers are currently working on season 6 of Outlander. The new installment doesn't have an official premiere date. But if all goes according to schedule, fans may get new episodes in late 2021.