'Outlander' Star Caitriona Balfe Gets Real About Filming Those Infamous Sex Scenes
'Outlander' star Caitriona Balfe recently revealed that she had to figure out what she was comfortable with when it came to filming those steamy scenes with Sam Heughan.
Outlander is known for its steamy sex scenes between stars Caitriona Balfe (Claire) and Sam Heughan (Jamie). There's no doubt that the chemistry is off the charts between the actors and their characters. But what is it like to film those infamous scenes? In a new interview, Balfe just got real about some of the series' sexiest moments.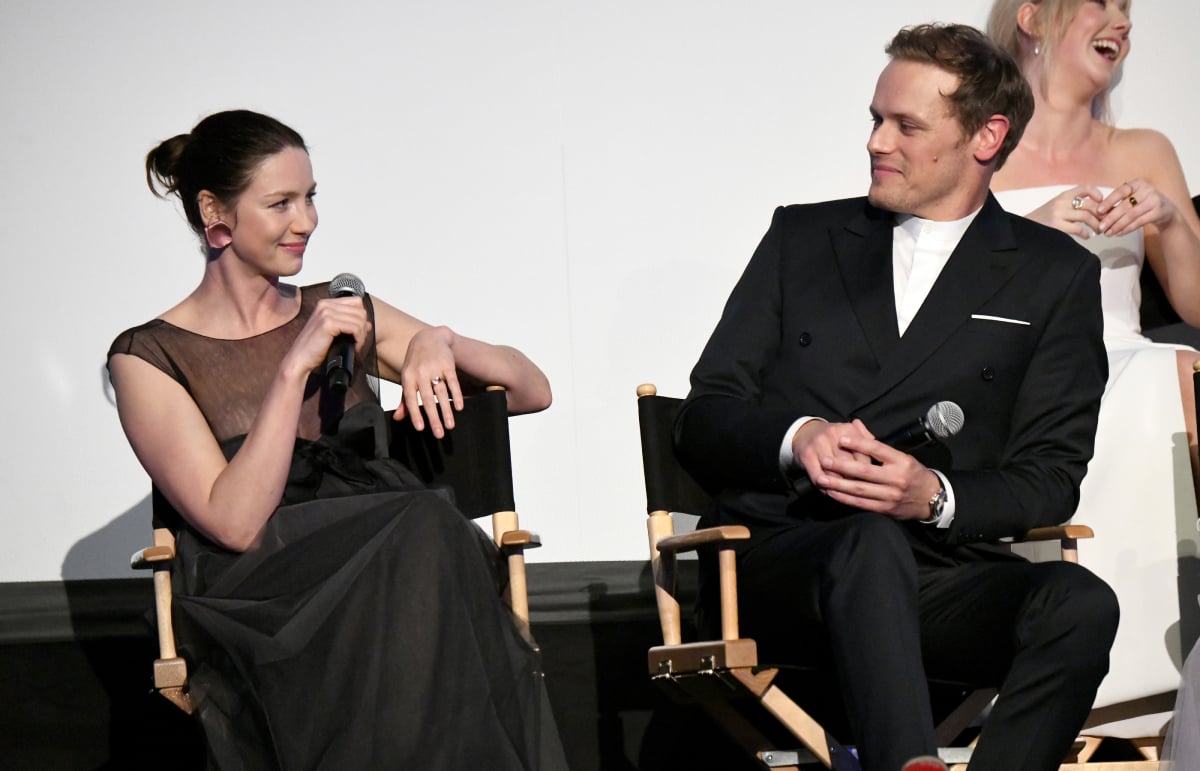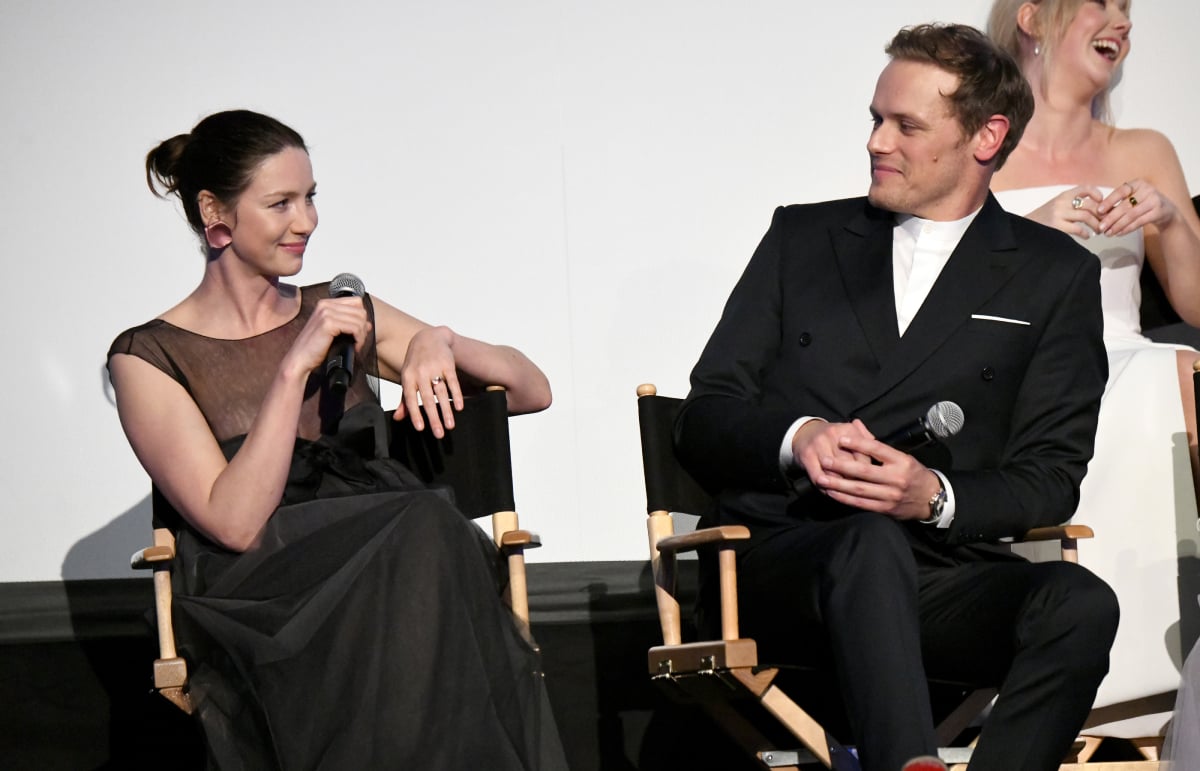 Sex scenes have been a big part of 'Outlander' since the pilot
As Express notes, the Starz drama never holds back when it comes to depicting sex and nudity. In the very first episode, Outlander featured intimate moments between Claire and her first husband Frank Randall (Tobias Menzies). Later, between Claire and Jamie.
As Claire explained in her narration during season 1, she saw sex as "a bridge" that brought her and Frank together. After World War II, the couple reconnected during their second honeymoon in Inverness.
Author Diana Gabaldon says that sex is a way for Jamie and Claire to reconnect each time they are brought back together after a separation.
"They were never intending to marry each other. She wasn't intending to marry him. He married her mainly because he wanted to sleep with her, to protect her also," Gabaldon said. "But the sexual attraction between them is very strong and is the glue that holds them through some very difficult times."
She added that Outlander isn't just a courtship or romance story. Instead, it's a "long-term marriage."
There are a lot of people in the room during Jamie and Claire's sex scenes
As Balfe explained in 2017, there are "usually a lot of people in the room" when she and Heughan are filming their sex scenes. She made it clear that filming those passionate scenes is "never ever what people think they are."
The Irish beauty admitted it was easier to film a fight scene than a sex scene. She explained that a lot of times she walks away injured.
In 2018, Heughan revealed that he and Balfe work very closely with the director and writer before they "get it on."
Showrunner Matthew B. Roberts noted the scene where Jamie and Claire get intimate for the first time on their wedding night was meticulously planned out.
Roberts said that they tried to make it like any other scene because they didn't want to make the actors uncomfortable. They were careful how they prepped the scene, and they "gave it much more attention without a doubt."
Roberts revealed that the sex scenes are choreographed and rehearsed. They also test the lighting and costumes.
Caitriona Balfe reveals that 'protocols' are in place for 'Outlander' sex scenes
During a recent appearance on Outcasts – the unofficial Outlander podcast – Balfe got real with hosts David Berry and Tim Downie. She admitted that going into the series, she was "naive" because she had never done sex scenes before.
She explained that it took some time to draw personal lines about what she was comfortable with and what she wasn't. According to Express, Balfe says she learned a lot during the first season. From that, they put protocols in place that have worked out.
"We sort of put in protocols after that first season that sort of worked for us and worked for the writers and we continued with that," Balfe said. "I think you know, what changed after that was a lot more characters came on the show that also needed to do sex scenes and I think that gave a broader awareness to everyone."
Balfe said that everyone is more aware now that people have to be sensitive. There's not an expectation that "anything goes." Balfe added that the set of Outlander has "always been respectful."
Seasons 1 through 5 of Outlander are available on Starz on Demand and Amazon Prime Video.