One 'Outlander' Star Just Confirmed They Will Not Appear in Season 6
The Outlander cast and crew are in Scotland filming season 6. Sam Heughan and Caitriona Balfe are both back on set as Jamie and Claire Fraser. But one of their enemies isn't there, as one star just confirmed he will not appear in the upcoming season.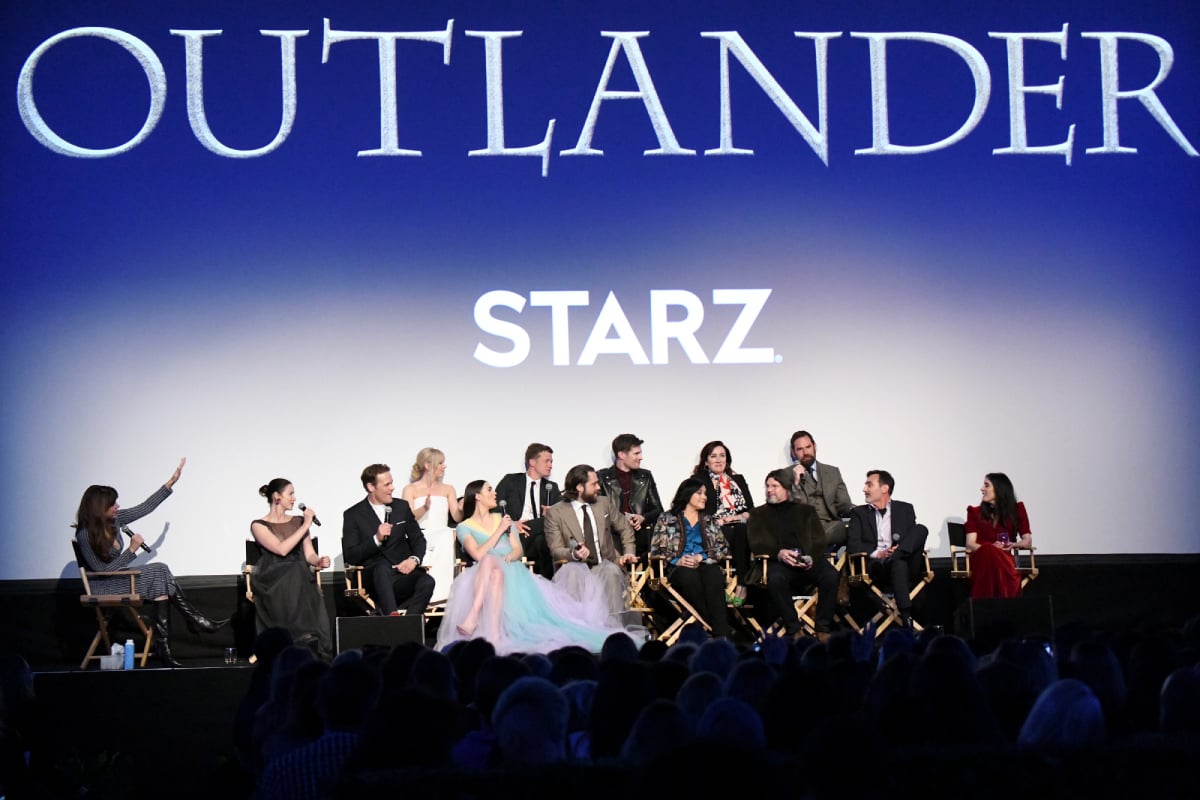 Season 4 of 'Outlander' saw the Frasers move to America
After spending the first three seasons in Scotland and France, Jamie and Claire found themselves in America at the beginning of season 4. To secure their own land, Jamie made a deal with North Carolina's Governor Tryon (Tim Downie).
Jamie and Claire received 10,000 acres — which they dubbed Fraser's Ridge — to make their home along with other settlers. In return, Governor Tryon demanded that Jamie form a militia on behalf of the crown.
Jamie and Claire Fraser are on the wrong side of the American Revolution
The highlander agreed to this deal with Governor Tryon, despite knowing that it would put him on the wrong side of the American Revolution. Fighting on behalf of the king also put Jamie up against his godfather, Murtagh Fitzgibbons (Duncan Lacroix).
The governor wanted the militia at his beck and call, which led to Jamie fighting for the Governor at the Battle of Alamance. Jamie did this knowing that the governor's policies and taxes in North Carolina were funding his opulent lifestyle while robbing settlers of everything they had.
This 'Outlander' star confirmed he won't be part of season 6
The last time Outlander fans heard of Governor Tryon he was leaving North Carolina for New York to be their next governor. Before he left, he gave land to Brianna Fraser (Sophie Skelton) and Roger MacKenzie (Richard Rankin). This was because Roger was mistakenly hanged during the Battle of Alamance and nearly died.
According to Downie, that's it for Governor Tryon on Outlander. The actor recently told Express that he won't be a part of season 6. However, he still has hope that the character will return in future seasons.
Tim Downie likes to think Governor Tryon is 'still kind of lurking'
Downie says that he has "absolutely no idea" if his character will ever return. But, he is holding out hope.
"I've become Governor of New York now," Downie said. "I've wandered off to New York. And I mean, I'm hoping that we don't rule out at all that Tryon will be back in some way. But at the moment no, he's not in this one. But I'd like to think he's still kind of lurking."
The actor added Jamie still owes Governor Tryon – in his eyes – so fans will have to wait and see. There are still a lot of stories to tell about the character, since he is based on a real historical figure.
The Frasers will face a new foe during 'Outlander' season 6
Now that Governor Tryon has moved on, Heughan says that Jamie and Claire will face a new foe in season 6. Luckily, they will also meet some new friends in the lead-up to the Revolutionary War.
"We're still in America, we're in Fraser's Ridge and there are some new characters who are friends and there are new foes, too," Heughan told the Radio Times. "But we're also building up to the War of Independence — nothing is ever easy in Outlander."
Tim Downie and David Berry (who seemingly confirmed he will not return as Lord John Grey) currently host the Outlander-based podcast Outcasts. Seasons 1 through 5 of Outlander are available on the STARZ app. Season 6 is expected to premiere in late 2021.