'Outlander' Stars Sophie Skelton and Richard Rankin Disagree About Their Real-Life Dynamic
Richard Rankin and Sophie Skelton have an undeniable chemistry as Brianna and Roger Mackenzie on Outlander. The two seem to share a special bond and friendship off-screen. But in recent interviews, both Skelton and Rankin had differing opinions about their real-life dynamic.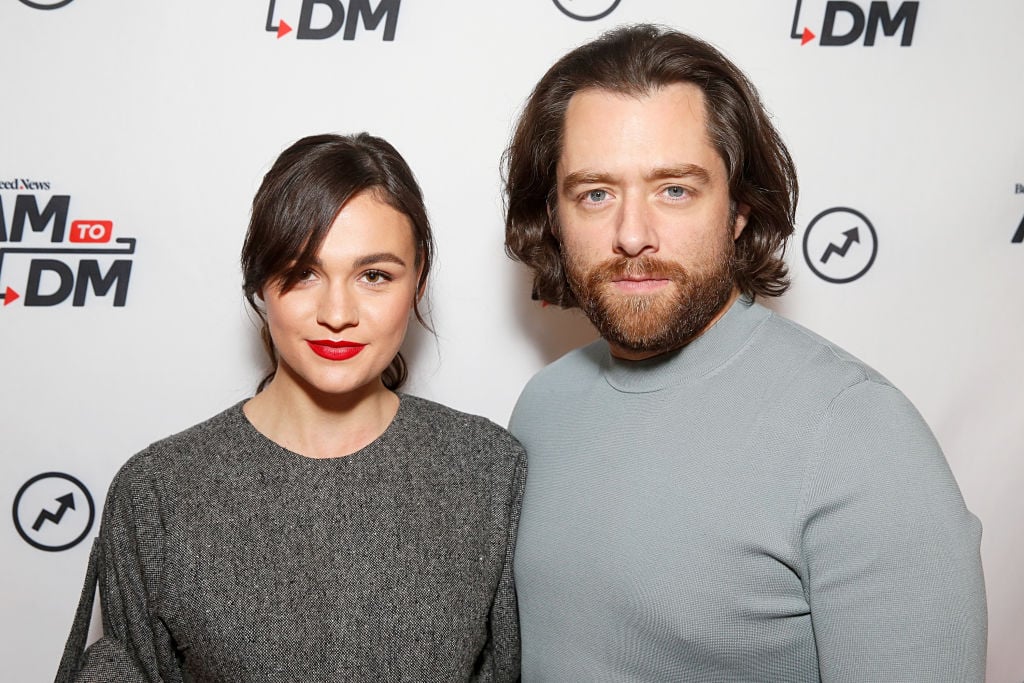 'Outlander' star Sophie Skelton says they're like 'brother and sister'
When talking to Gold Derby recently, Skelton talked about her journey on Season 5 of Outlander. While discussing Brianna's growth this season, the actress said she was thrilled to be able to work with so many different people in the cast. 
"I feel very fortunate that I get to work with, and one of the rare ones in the cast who, I feel has gotten to work with pretty much everyone which is great because so many characters are intertwined," said Skelton. "It's very difficult to actually get them all together. It's just been really fun."
And when asked about her real-life chemistry with Rankin, the actress suggested the two do bicker like Brianna and Roger. But she said they're dynamic is more like siblings than anything else.
"You know, Richard and I, it's a very similar sort of relationship off-screen in terms of, we bicker and we're kind of like the brother and sister that get on each other's nerves a lot of the time," said Skelton. "But I think that's great. I think that really seeps into the screen version, where actually you can show that."
RELATED: 'Outlander' Season 5: Is Fraser's Ridge a Real Place?
Richard Rankin doesn't feel the same way
In a separate interview with Gold Derby, Rankin talked about the growth of Brianna and Roger's relationship this season. But when asked about Skelton's comments describing their real-life relationship as "brother and sister," the actor didn't seem to agree. 
"That's an interesting analogy that Sophie's coming up with…some sort of brother and sister sort of dynamic on set," said Rankin. "I can't say that I've ever quite felt that. But [you] each strive for the sort of truth of your character as individuals."
He also talked about Brianna and Roger's relationships in past seasons and pointed out how fans saw the couple fighting more in Seasons 3 and 4. But he says, underneath all that angst, Brianna and Roger always had a need for each other in their hearts.
"I think a lot of it's already there and you can sort of feel it," he explained. "You can feel the sort of conflict between the two of them. They always have these such heated scenes and arguments which gives you a bigger payoff in Season 5. When you see them, you really see the reasons why Roger and Brianna love each other in Season 5."
The two 'Outlander' stars are still good friends
While the two Outlander stars may not agree with each other's assessment of their relationship, they still are really good friends. Whether it's on social media or at publicity events, Rankin and Skelton are always seen laughing and smiling with each other, and their real-life chemistry really shows.
Hopefully, when quarantine is over, and production gets back to work, fans will see get to see Rankin and Skelton together again. And perhaps, the two can sort out whether they're more like friends or siblings.