'Outlander' Star Sam Heughan Admits He Was 'S*** at Drama School,' Dubbed a 'Bad Actor' Before Becoming Jamie Fraser
Outlander has made Sam Heughan a global star over the past decade. He landed the lead role of 18th-century highlander Jamie Fraser back in 2013, and the part has transformed him from a struggling actor to an award-winning leading man and entrepreneur. Heughan admits that his career didn't get off to the best start. During his time at drama school, the 42-year-old says he was dubbed a "bad actor."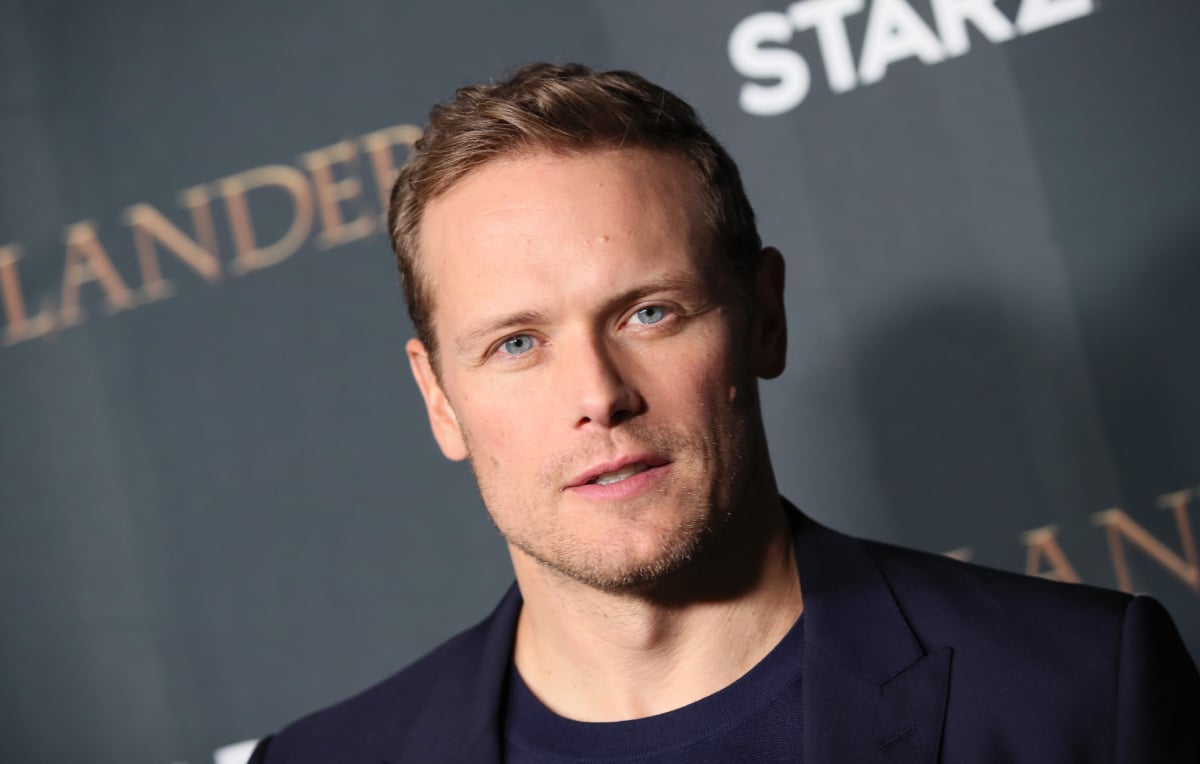 'Outlander' star Sam Heughan attended drama school in Scotland and was dubbed a 'bad actor'
Heughan went to drama school at Glasgow's Royal Conservatoire. He says that it wasn't until his second year at university that he started to think a successful acting career might be a possibility.
"I suppose the first time I really thought I can do this was at drama school. I was s*** at drama school. I was told I was a bad actor," Heughan revealed to Square Mile. "And then in my second year, I played Romeo in Romeo and Juliet. I remember one day in rehearsal, before we were onstage, I realized: 'ah, f*** I can do this.'"
But Heughan admits that even now, he still has doubts about where his next job will come from.
"I don't think you ever think you're going to succeed. Even now," Heughan explained. "There's always that question in the back of your head — oh my God, what if I never work again? I certainly never feel like I'm at the top of the game. You always feel like you could be better at something."
Sam Heughan says drama school is about breaking you down
Heughan did find huge success during his time at the Royal Conservatoire. His performance in the play Outlying Islands by Scottish playwright David Greig earned him a Laurence Olivier Award nomination for Most Promising Performer.
When he first arrived at school, though, Heughan's professors had their doubts. But he decided to keep going and stick with it because part of the drama school process is breaking you down.
"My first year at drama school, my acting coach took me to one side after my first term and said, 'You can't act,' and I thought, 'I'll just continue then,'" Heughan explained to the Happy Sad Confused podcast.
"It was a classical drama school. The whole part of this process is breaking you down. But I think that was always also kind of true. It was about confidence. At drama school, that's what it's for. It's to fail as well. It was actually the first play I did out of drama school. The theater director there taught me a lot."
The 'Outlander' star decided to give back
Now that he's become so successful in his acting career, Heughan has started giving back to his former school to help young drama students — but it's not just about acting. He also wanted to give the students a chance to create and collaborate with others because there are so many creative opportunities outside of acting work.
"My former drama school, I decided to create a scholarship for two students to pay their fees throughout their years at drama school. But also I created the Write Start Competition just to encourage all the students there to maybe think a little outside the box," Heughan concluded.
Outlander season 7 is expected to premiere in late 2022 or early 2023 on Starz.
For more on the entertainment world and exclusive interviews, subscribe to Showbiz Cheat Sheet's YouTube channel.
RELATED: 'Outlander' Star Sam Heughan Has Some Big Plans For Life After Jamie Fraser