'Outlander' Star Sam Heughan Has Some Big Plans For Life After Jamie Fraser
TL;DR:
Outlander star Sam Heughan admits he "never thought" the show would be such a huge success.
Going into season 6, Heughan believes the show is firmly in its heyday.
But that hasn' stopped the Scottish heartthrob from planning for life after Jamie Fraser.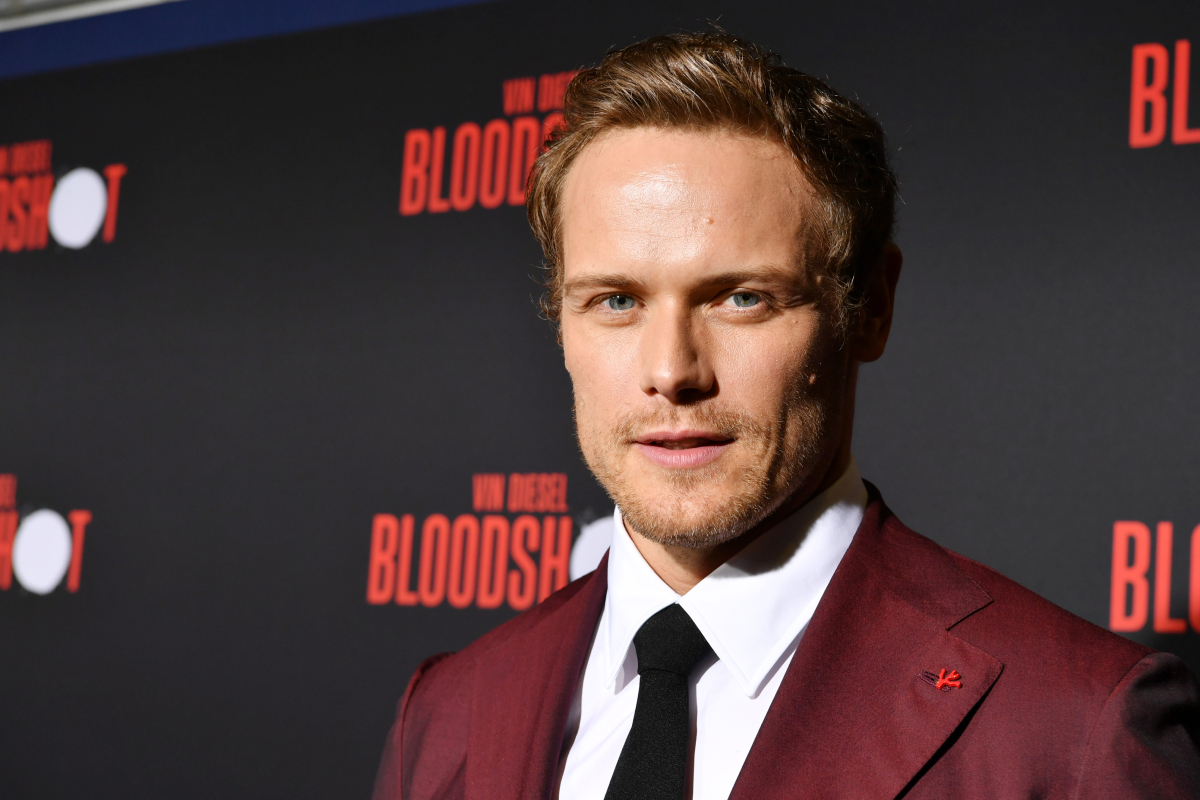 Outlander star Sam Heughan has become a household name for many viewers during the time-traveling drama's first six seasons. As 18th century Highlander Jamie Fraser, Heughan has earned himself a massive fan base who aren't afraid to vocalize their affection for the actor on social media.
Heughan admits that he never imagined the show would find such success. And at this point, he believes the show is firmly in its heyday. But of course, the series will eventually come to an end. And Heughan has big plans for life after Outlander.
The 'Outlander' star thought they would get 'two seasons or something'
Heughan was an unknown Scottish actor when he landed the role of Jamie Fraser in 2013, as was his co-star, model Caitriona Balfe (Claire Fraser). He told Forbes that Outlander's popularity is "just something we never thought we'd imagined could ever happen."
"I think when we first started the show, I remember saying Oh, we'll probably be on maybe two seasons or something and then it will be over," Heughan confessed. "Here we are in season six, going into season seven. It doesn't feel like it's waning."
Heughan pointed out that Outlander definitely got a "bit of resurgence or second life" when it hit Netflix during the pandemic, despite the fact that it delayed season 6.
"I think people find the show, as well, especially with Covid and lockdowns. People are like 'Okay, what can I watch now?'" Heughan said.
Sam Heughan has some big plans after Jamie Fraser and 'Outlander'
Heughan shared that he's noticed some personal growth during his experience on Outlander. He says he was "pretty green" when the show started, both with acting and life experience. The series' success has given him the opportunity to get involved with other projects — as well as create some of his own.
"I guess it's confidence it has given me, and experience," Heughan said. "It has been such a journey."
Those other projects include his globe-trotting reality series Men in Kilts, which Heughan stars in along with his Outlander co-star Graham McTavish. He's also started new business ventures, like his Sassenach Spirits brand. Which he says he's "very, very happy" about. But, these projects are just the beginning for Heughan when it comes to life after Outlander.
"Well, I suppose you know, creating Men In Kilts – really enjoyed that process. We've been working on a couple other producing projects, so I'd like to do more. We've got a couple documentary ideas that we're working on. And actually to be honest, directing – I'd like to direct something. There's a project that I've been working on for awhile. I'm like Should I direct it? I'm still not sure. It's something that I think once Outlander is ever-over, maybe that's a good time for me to step aside and think of something else."
Has Sam Heughan found love?
All of his career success over the past decade has left little time for Heughan in the romance department. The eligible bachelor has been linked to a few ladies over the years, but he's never gone Instagram-official with a romance.
However, that could soon change because Heughan was recently spotted locking lips with Australian model Monika Clarke. The pair were photographed kissing on March 7 while having lunch at Café Select in the Soho neighborhood of New York City.
Days later, Heughan appeared on Drew Barrymore's talk show and admitted he was "open" to something when it came to dating. He just wasn't sure what he was open to.
"The job is so all-encompassing and we spend so much time on set and at work. But I'm open to something. I'm not sure what I'm saying I'm open for, but I'm open," Heughan said.
New episodes of Outlander air Sunday nights on Starz.
RELATED: Sam Heughan on the Growing 'Outlander' Universe — 'I Can Absolutely See' It 'Without Me'