'Outlander' Star Sam Heughan Has Some Choice Words For the 'A**holes' Who Hacked His Charity Account
ARTICLE HIGHLIGHTS
Outlander star Sam Heughan launched his charity My Peak Challenge in 2015.
His goal was to "challenge his fans to challenge themselves while they raised funds for charity."
Heughan recently took to social media calling out the "a**holes" who hacked My Peak's IG account.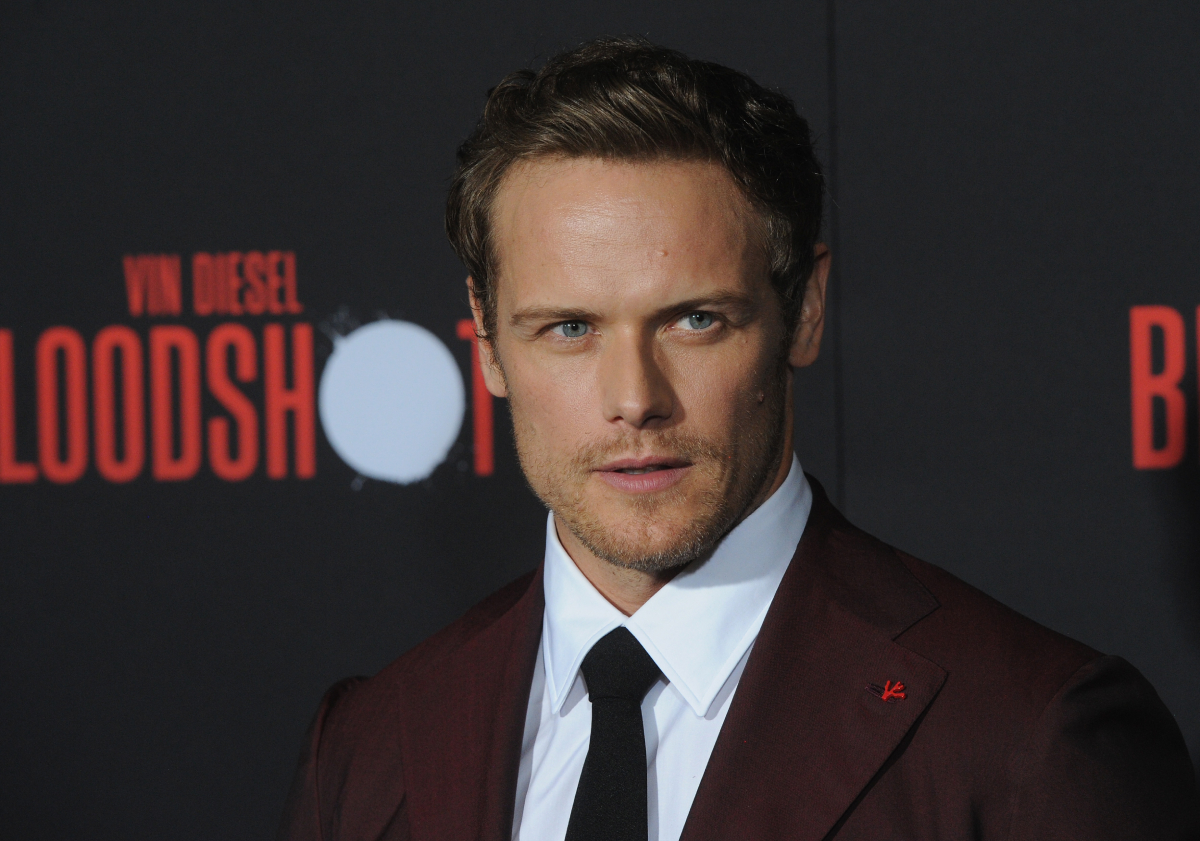 Outlander star Sam Heughan launched his My Peak Challenge program in 2015 as a call to action. The goal was to "challenge his fans to challenge themselves while they raised funds for charity."
Seven years later, Heughan's philanthropic effort has turned into a global movement. But there are still people who'd like to bring the whole thing down. Recently, someone hacked the My Peak Challenge Instagram account. And Heughan had a few choice words for the culprit.
The 'Outlander' star launched My Peak Challenge with a t-shirt
Heughan's My Peak Challenge (MPC) began with a simple t-shirt. Those who heard his call to live happier and healthier lives while raising money to help others bought the special tee that quickly "became synonymous with unity and camaraderie."
From there, the program grew quickly. By 2016, a global community had formed via a paid membership for the MPC 60-day training and nutrition program. And members of the MPC community became known as "Peakers."
The program has continued to grow in recent years, offering members a full 12 months of workouts and meal plans. Every year, new Peakers join to improve their physical, mental, and emotional fitness while raising money for MPC charity partners. So far, they've raised over $6 million for everything from blood cancer research to hunger relief.
Sam Heughan wants his fans to invest in themselves
Heughan based his My Peak Challenge program on six pillars — move, flow, exhale, fuel, peak, and give. However, the main focus and the "true challenge" of MPC is "the one you will pose yourself."
A popular phrase in the community is "you do you." Heughan's organization emphasizes the "my" in the My Peak Challenge program, and let's members decide how to best invest in themselves.
The challenges that members have taken on so far include running a 10K, climbing a mountain, learning a new language, and learning to play guitar.
Someone hacked the MPC Instagram account, and the 'Outlander' star had a few choice words
Heughan is incredibly involved in MPC's social media, including their Instagram page. But recently, someone hacked and deleted the account — which sent the Outlander star into a tirade. On his own Instagram Story, Heughan told fans about the hack. Then, he went off on those responsible.
"I'm so angry and upset," Heughan wrote, per Express. "Some a**holes have hacked and deleted our MPC account. Why would you do this to a charity fundraiser?!! Why?????? We will get back up and running ASAP. X"
Fans should avoid fake My Peak Challenge social media pages
After his original post, Heughan went back to his Instagram Story with a warning. He told fans that after hackers deleted the official MPC account, they had created a fake one.
The Outlander star took a screenshot of the fake account and cautioned his 3.4 million followers by writing: "Please do not follow any MPC account. I will announce when we are up and running, very soon."
'Outlander' returns for season 6 in March
Heughan's followers shared his warning on Twitter and other social media sites, telling other Outlander fans to avoid the fake MPC accounts. At the same time, they were discussing the highly-anticipated season 6. Which they've waited nearly two years to see.
The Outlander season 5 finale aired in May 2020. But the longest Droughtlander to date is about to come to an end. Outlander season 6 premieres Sunday, March 6 on Starz.
For fans who need a quick refresher before the premiere, seasons 1 through 5 are available on the Starz app. Fans can also find those seasons via the Starz add-on on Hulu and Amazon Prime.