'Outlander' Star Sam Heughan Claims This Part of Playing Jamie Fraser Is Absolute 'Torture'
'Outlander' star Sam Heughan recently opened up about one of the hardest things he has to do to match up to Diana Gabaldon's version of Jamie Fraser.
Sam Heughan is best known as Jamie Fraser on the popular drama Outlander. Most fans would have a hard time imagining anyone else as the red-headed Highlander, yet there are things Heughan has had to change about his appearance to match up with Outlander author Diana Gabaldon's version of the character. One of these changes has been a constant struggle for the actor and he recently told fans that it is absolute "torture."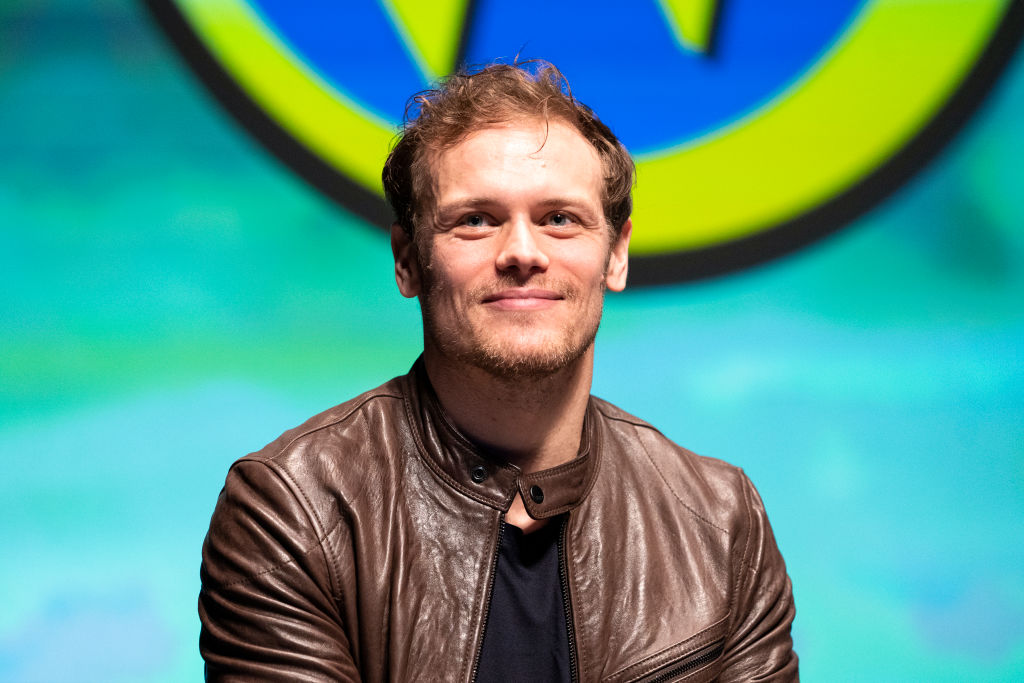 Sam Heughan undergoes changes to play Jamie Fraser
Heughan has had to change a few things about his appearance to play Jamie on Outlander. In the first season, for example, Claire (Caitriona Balfe) was shocked when she noticed all of Jamie's scars on his back following his flogging from Captain Randall (Tobias Menzies).
To keep things consistent, Heughan has had to spend time in the make-up chair to ensure the scars are present for appropriate scenes. The process of adding the scars to his back takes around two hours.
Apart from the scars, Heughan has also had to change the color of his hair. The actor is a natural blonde whereas Jamie has red hair in the books.
Heughan used to dye his hair red to get the look but was forced to stop doing that because it wasn't working out for him. Instead, he now wears wigs to get Jamie's iconic locks, which is way better than having to deal with dyed hair for half the year.
Although the wigs make it easier for Heughan to transition in and out of the role, they come at a pretty hefty price for the Outlander star.
Sam Heughan opens up about wearing wigs for 'Outlander'
Heughan recently talked about wearing wigs for Outlander in a Q&A session with W Network. According to Express, a fan asked the actor how he deals with wearing a wig for hours at a time. In response, Heughan said that the wigs are "awful" and compared wearing them for hours on set to a form of "torture."
"They're awful. Glue and itchy, especially when midges get under them, like torture," he stated.
Heughan was quick to add that the wigs are useful in changing appearances without lasting months on end. He then called them a "useful tool" before moving on to other questions.
In a recent interview, the makeup artist for Outlander, Wendy Kemp, revealed that none of the actors like to sit in the chair for hours. She also noted that Heughan is particularly impatient when it comes to getting him ready to play Jamie on the show.
"He's a lovely man but none of them are that patient in the chair," she said. "They don't want to be in any longer than necessary."
While Heughan clearly doesn't like wearing a wig on the set, it is an essential part of the show. After all, red hair is exactly how Gabaldon envisioned the character when she penned the first book in the Outlander series. 
Diana Gabaldon opens up about her inspiration for Jamie Fraser
Outlander fans are eagerly waiting for the release of the next chapter in Gabaldon's series titled Go Tell The Bees That I Am Gone. Ahead of the big release, Gabaldon revealed the inspiration behind Jamie and Claire's story.
According to Express, Gabaldon was inspired to create the story after watching an episode of Doctor Who that premiered in 1969. In the episode, the Doctor takes the Tardis to Scotland in 1746 and finds himself in the middle of the Battle of Culloden – an event that plays an important part in Outlander.
"I was thinking a historical novel might be the easiest kind of book to write for practice when I happened to see a really old Doctor Who rerun," Gabaldon revealed. "Jamie struck me with his attitude and male gallantry and I thought the kilt was rather fetching."
Gabaldon also revealed that Jamie was the first character she dreamed up for the Outlander novel. She didn't even have a plot in mind when she decided to write the first book. All she had was a "notion of a man in a kilt."
We do not know when Gabaldon's next book will be released but she did promise that the novel will be out sometime this year.
Outlander, meanwhile, just wrapped up season 5 and will start production on season 6 in the coming months.