'Outlander' Star Sam Heughan and Author Diana Gabaldon Have a Simple Request For Fans
Outlander star Sam Heughan (Jamie Fraser) is currently in Scotland filming season 6. At the same time, travel is about to open again in the UK. This has prompted both Heughan and Outlander author Diana Gabaldon to ask fans for a simple favor.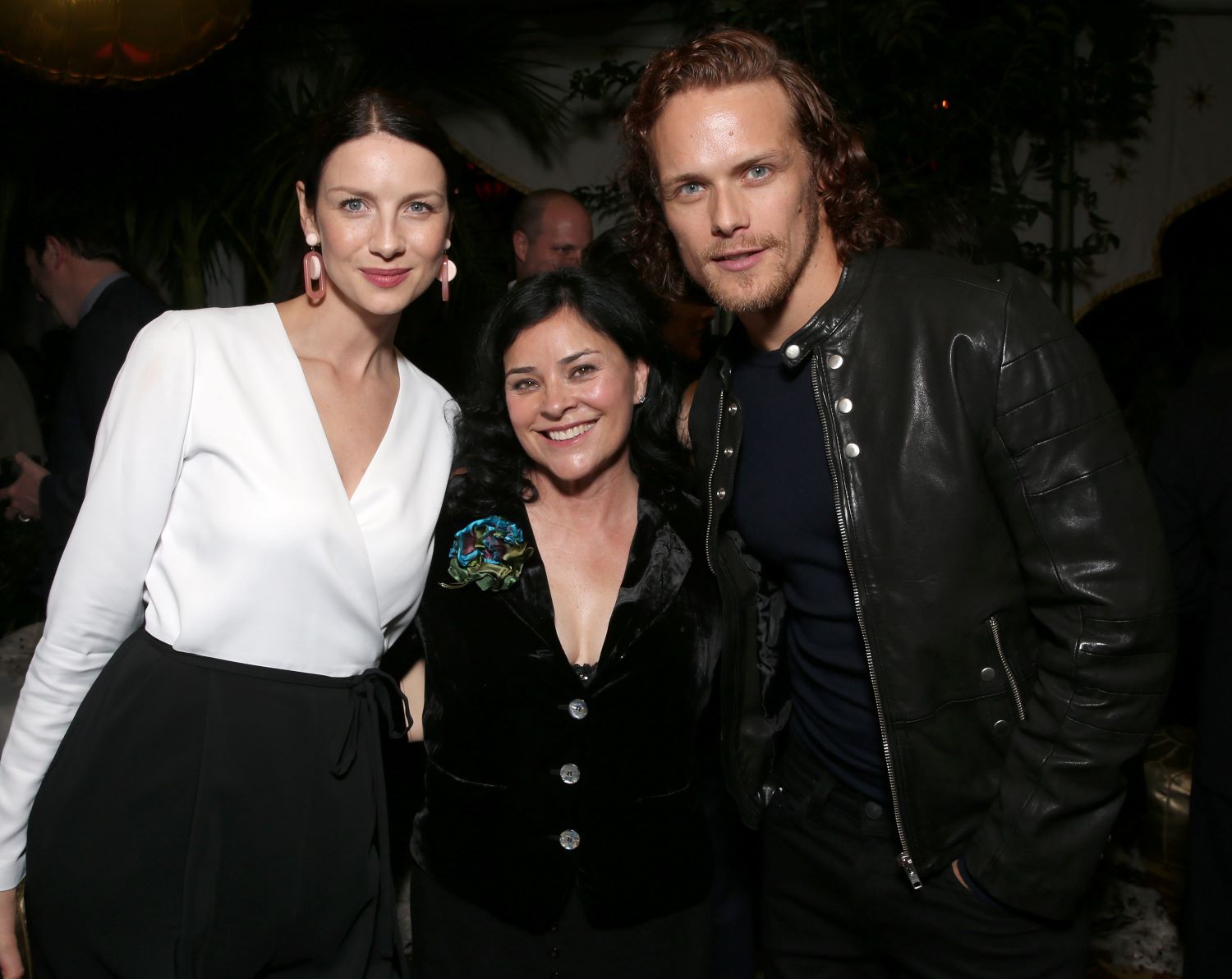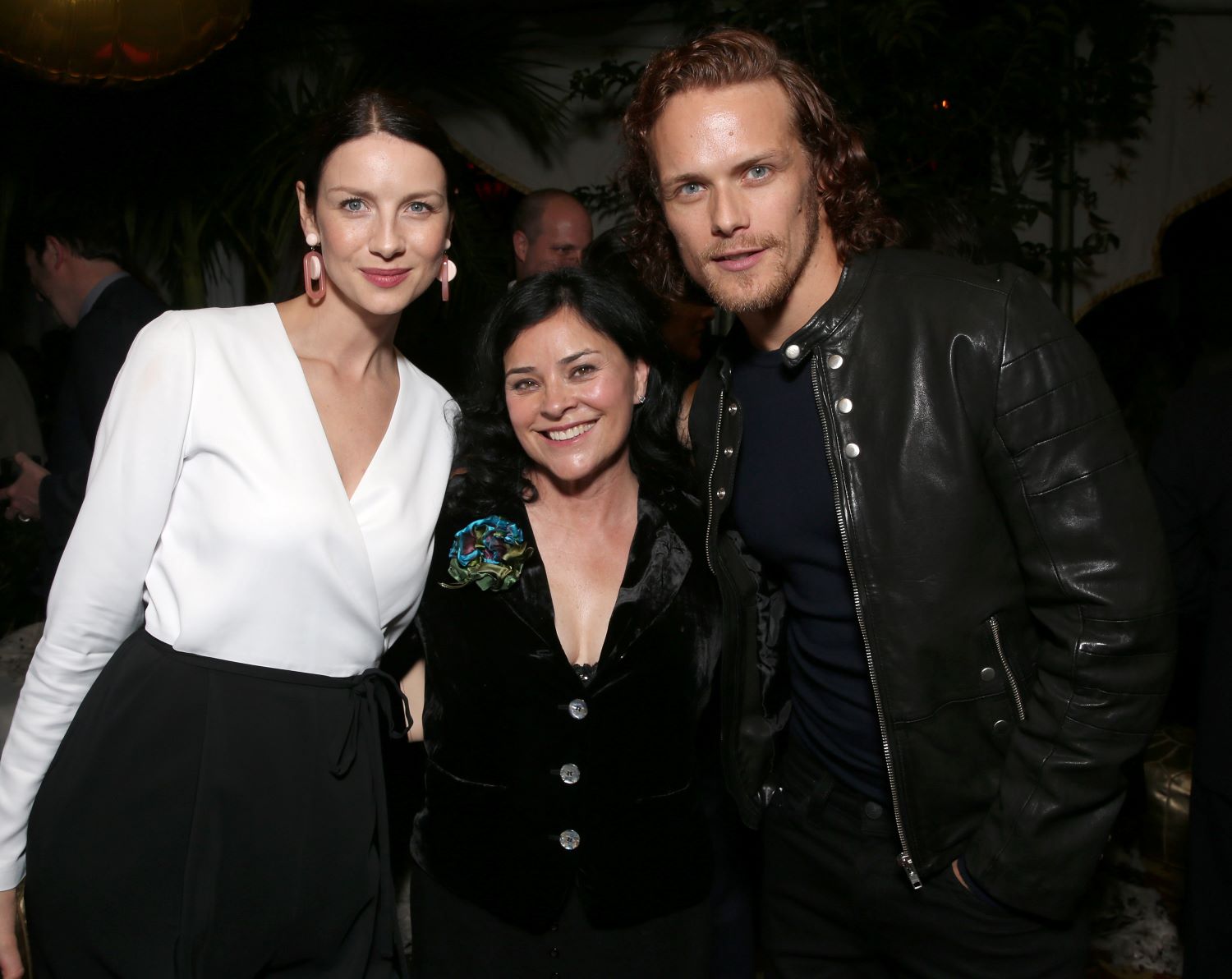 The 'Outlander effect' hit Scotland before the pandemic
Before the pandemic hit and shut down international travel, Outlander had a major impact on Scottish tourism. Known as the "Outlander Effect," the Starz time-traveling drama boosted tourism across the country.
According to The Daily Record, some of the major sites used on Outlander saw the number of visitors rise as much as 200 percent. Local businesses in Doune — near the castle used as Castle Leoch — were also getting a major boost from the influx of fans.
"We have noticed a difference due to the Outlander effect," Lorna Bishop of the Buttercup Cafe revealed. "There's been a big increase in the number of tourists in the village and there's certainly been a difference for our business. We're now in three different guide books, so tourists will often come in while they are up visiting the [Doune] castle."
'Outlander' films at a number of historic locations
The cast and crew of Outlander often film at historic locations throughout Scotland. Shooting has taken place at Doune Castle, Rothiemurchus forest, Linlithgow Palace, and Rannoch, among others.
Even though they didn't shoot at the actual site of the Culloden battlefield, it's still a popular destination for Outlander fans. The problem is, though, that some want to take home souvenirs.
When Gabaldon found out that some fans were taking stones from the Culloden battlefield, she asked fans to reconsider.
"We are very privileged to be able to use a lot of Scottish locations for the filming. They are not film sets. They should be respected," she told BBC Scotland.
Sam Heughan and Graham McTavish have a message for fans
Echoing Gabaldon's request, Heughan and his Outlander co-star Graham McTavish (Dougal McKenzie) have also asked fans to respect the historic shooting locations.
"Hopefully, reading our book or other books, people will understand the history of what happened and treat historic sites with the respect they are due," Heughan told The Sunday Times.
"I certainly don't agree with people taking souvenirs," McTavish added. "These places are to be shared by everybody and if you start dismantling them for your own selfish gain then that's not helping anybody at all."
The 'Outlander' co-stars just enjoyed their own road trip through Scotland
Last year, Heughan and McTavish traveled around Scotland for their docuseries Men In Kilts. Described as a "love letter" to their home country, Heughan and McTavish got the chance to speak with Scottish historians, musicians, food producers and crafts people.
The duo discovered all of the things that have made Outlander fans fall in love with Scotland. And, they hope that fans will be careful when it comes to the wear and tear that these beloved locations must endure.
There's also a behind-the-scenes book
In the Men in Kilts finale, Heughan and McTavish visited the Culloden battlefield. It was a poignant look at one of the most famous battles in Scottish history that was linked to their roles on Outlander.
In addition to the eight-episode Men In Kilts series, Heughan and McTavish also wrote the companion book Clanlands. It gives fans a behind-the-scenes look at their Scottish road trip.
McTavish is no longer on Outlander, but Heughan began shooting season 6 in February amid both a lockdown and a blizzard. Starz has not yet revealed when the new season will premiere. The expectation is that it will premiere in late 2021.
Seasons 1 through 5 of Outlander are available on Amazon Prime Video.