'Outlander' Star Sam Heughan 'Hopes' That Love Scenes Will Still Get to Be Included In Season 6
After months of production shutdowns, studios have gone back to work with major restrictions in place. But season 6 of Outlander is still on hold because the pandemic has forced crews to make adjustments on sets that are proving extremely problematic for the Starz time-traveling series. In a socially distanced world, how can they film love scenes between Sam Heughan's Jamie Frasier and Caitriona Balfe's Claire Fraser? Heughan "hopes" that they can figure that out.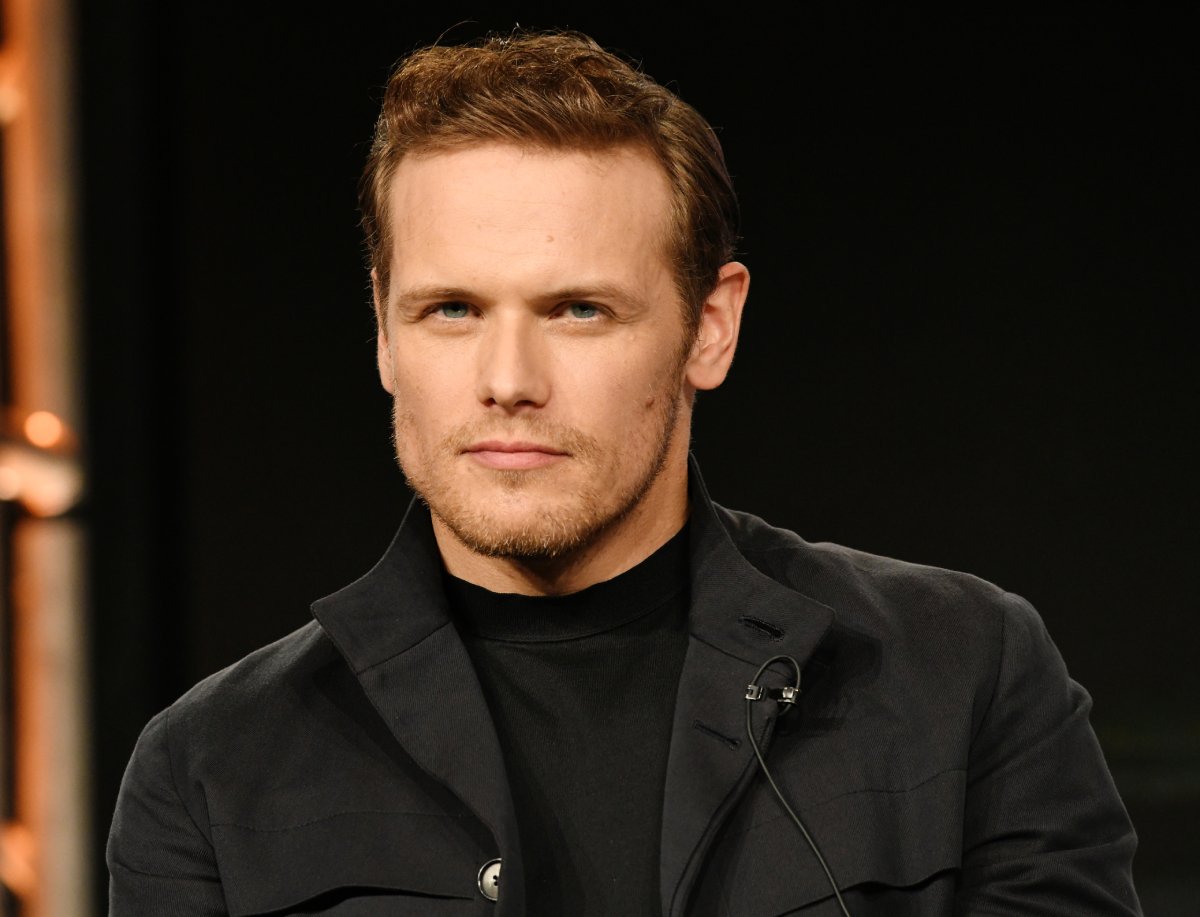 TV productions in the UK continue under strict safety measures as the country locks down again
In late summer, some TV shows in the UK went back to work with strict safety measures in place. As Cheat Sheet previously reported, soap operas Emmerdale and Coronation Street started filming again after imposing distancing guidelines on the cast and crew.
Other safety measures included regular medical screenings and shooting scenes exclusively on sound stages instead of going on location. Screenwriters have also changed things up by writing scenes with fewer characters.
RELATED: Why 'Outlander' EP Maril Davis Just Declared It the 'Least COVID-Friendly Show Ever'
As fans know, the show films on location in Scotland. The show uses a large number of extras for epic battle scenes. There are also many intimate moments between Jamie and Claire. According to executive producer Maril Davis, Outlander is "the least COVID friendly show" ever.
For weeks, the production team has been trying to figure out how to shoot season 6 of Outlander in a COVID world. At the same time, the UK has just entered a second lockdown that will last until December, at least. Forbes reports that TV and movie production in the UK will continue under strict safety measures.
Will the pandemic force 'Outlander' to cut sex scenes from season 6?
Obviously, the intimate scenes between Jamie and Claire require contact in close quarters. In June, Heughan said that he was "hopeful" they would be able to get back to work. He also said they were "putting in plans in place" to adjust to the new set protocols.
But five months later, Outlander season 6 is still on hold. Rumors swirled in early October that they would begin production in January 2021. But, that doesn't appear to be a sure thing.
RELATED: 'Outlander' Season 6: Sam Heughan Opens Up About His Bond With Duncan Lacroix and Calls His Exit a 'Traumatic' Loss
For the cast and crew to be able to produce episodes of Outlander that fans expect – with epic battles and steamy sex scenes – the best option might be to wait until they can film without COVID safety protocols. But, that could be months – or even years – in the future.
Would fans rather have a Droughtlander that last years, but have the show return in all of its glory? Or, would they rather see episodes in the near future without the sex scenes and battles they expect?
Sam Heughan hopes 'Outlander' season 6 will include love scenes
Heughan recently appeared on Live with Kelly Ryan, and he addressed fan worries about cutting sex scenes. According to Express, Heughan said they are preparing to film season 6. It seems things are still up in the air about how they will proceed.
"We are. Obviously, with COVID, things have been delayed. But we are definitely gearing up, I've been in a few times for costume fittings," Heughan revealed. "We're going to have to adapt, we're going to have to look at a new way of working around it. But we're getting there – I'm excited to go back to work!"
RELATED: 'Outlander' Season 6 Spoilers: Jamie and Claire's Love Will Deepen, While Roger and Brianna Will Be on 'Their Own Journey'
When answering a question about the love scenes between Jamie and Claire, Heughan noted that he and Balfe would have to "stay two meters apart." He joked that it could provide "some really interesting love scenes."
Heughan revealed that as far as he knows, the sex scenes will remain in season 6. He then backtracked and said he hoped they would remain because they are "an integral part of Outlander."
Season 1 through 5 of Outlander are available on the Starz app and Amazon Prime Video.