'Outlander' Star Sam Heughan Kind of Offers Fans an Update on Season 6
Outlander fans are all too familiar with the long wait between seasons, which has been dubbed Droughtlander. The pandemic caused the current break to be much longer than planned. It also shortened the upcoming season down to just eight episodes.
Very few details have been revealed about season 6, but star Sam Heughan (Jamie Fraser) did just give an update. Well, sort of.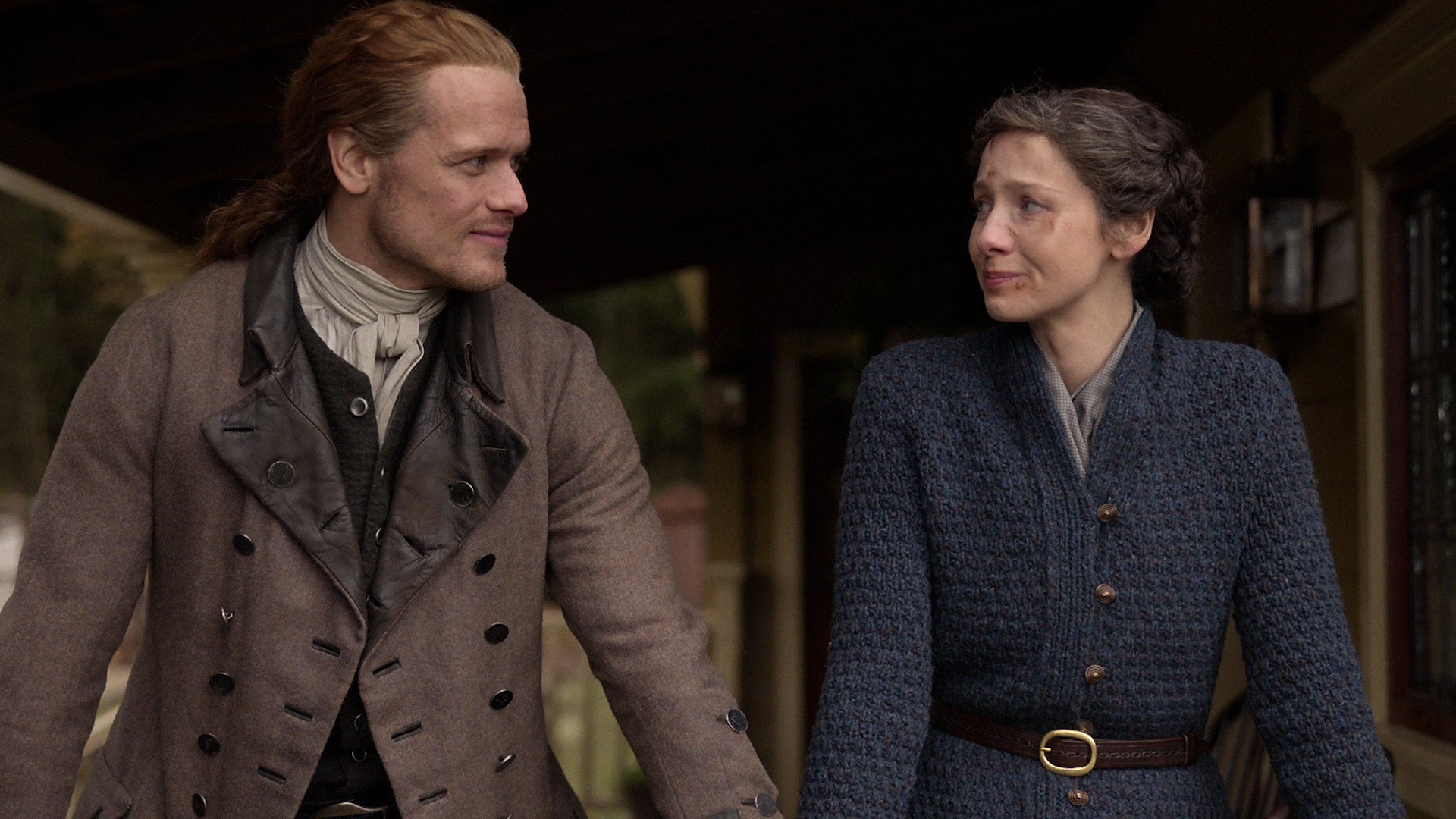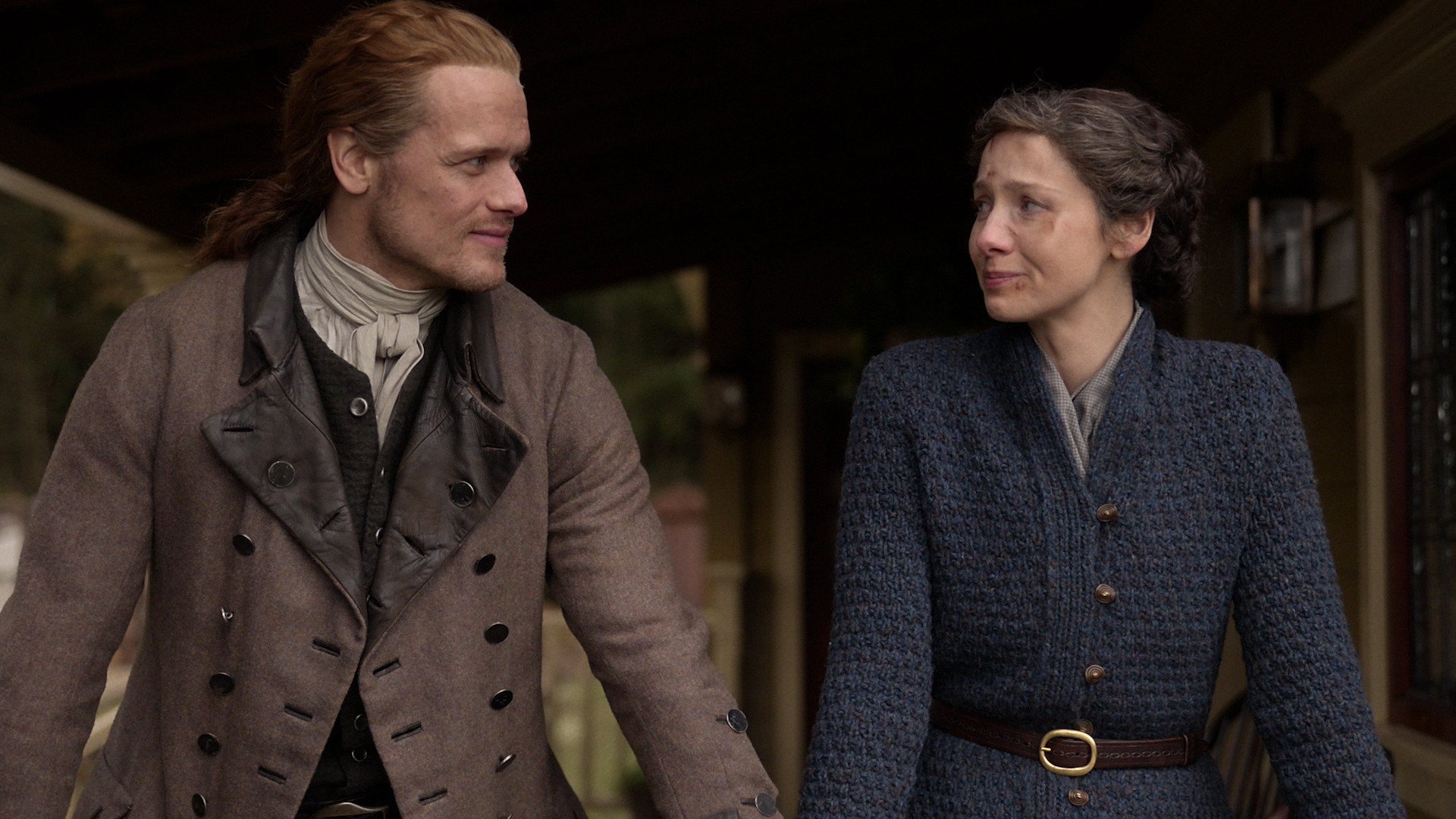 Season 6 of 'Outlander' is 'small, but mighty'
The cast and crew of Outlander were able to film season 6 earlier this year, despite the global pandemic. Producers dropped a ton of cash to create a production bubble with regular testing. They also made the decision to cut the season down to just eight episodes in an effort to shorten Droughtlander as much as possible.
"I'm really pleased with this season," Heughan said on the Just the Facts podcast. "It feels almost like an early western vibe. And, you know, we're building to the War of Independence. Obviously, there's time travel as well and all the other elements. It feels like a small, but mighty season."
Sam Heughan says filming amid a pandemic was 'kind of crazy'
Heughan says it was challenging shooting season 6 amid both the pandemic and a Scottish winter. And, it was "weird" going to work at the beginning because they "didn't know what was going to happen."
Before he shot season 6, Heughan was in London shooting the movie Text For You with co-star Priyanka Chopra Jonas. He says they also had to deal with COVID protocols on that set. But when he returned to Scotland, he said it felt "kind of crazy" to see the country shut down.
"I'd just finished a movie in London which had similar protocols. But to be in Scotland and to see no one on the roads driving to work — and just to be in this world where it felt like we were the only people at work — it was kind of crazy," Heughan explained.
The 'Outlander' star kind of gave fans a season 6 update
It's been more than a year since fans have seen new episodes of Outlander, and they are starting to get impatient. Even the famous fans want to know when season 6 will premiere. Recently, Oscar winner Susan Sarandon tweeted at Heughan and his co-star Caitriona Balfe (Claire Fraser) and asked when the show would be back on Starz.
"When is @Outlander_STARZ coming back??? @SamHeughan @caitrionambalfe," Sarandon tweeted, accompanied by several crying emojis.
In response, Heughan wrote: "Name the day! We will make it happen (well, soonish….)."
Without missing a beat, Sarandon asked: "How bout tomorrow?" To which Heughan replied, "Ahhhhhh…. I guess!?" He also added a GIF of him as Jamie Fraser where he says, "No turning back now, Sassenach."
Sam Heughan's co-star also chimed in to the conversation
Heughan wasn't the only Outlander star who noticed Sarandon's plea for a new season. His co-star Lauren Lyle — who plays Marsali Fraser — joined in the conversation by writing, "Sam, I'm sure we can find Susan a part?"
In response, Heughan joked that Sarandon could be a "Jamie double," in reference to her red hair. One fan wanted to see Sarandon play the role of Jamie's mom, Ellen Fraser. Another had the idea of her playing an older Geillis Duncan.
The 'Outlander' star says fans can expect new episodes in February 2022
Season 6 of Outlander will be an abbreviated one, but season 7 will be supersized and feature 16 episodes. Starz has yet to announce an official premiere date for season 6, but the official press release did say "early 2022."
Heughan narrowed it down even further in June when he tweeted, "Hope she enjoys it! Out in Feb 2022!" in response to a fan who voiced their excitement about the extended season 6 premiere — which will be 90 minutes — and the supersized season 7.
Seasons 1 through 5 of Outlander are available on the Starz app and Amazon Prime Video.