'Outlander' Star Sam Heughan On His Incredible Bond With His 'Sister and Best Friend' Caitriona Balfe
Outlander stars Sam Heughan and Caitriona Balfe have played onscreen lovers Jamie and Claire Frasier for five seasons. At the same time in real life, the duo has become extremely close friends. Heughan recently opened up about his relationship with Balfe and revealed the secret behind their incredibly strong bond.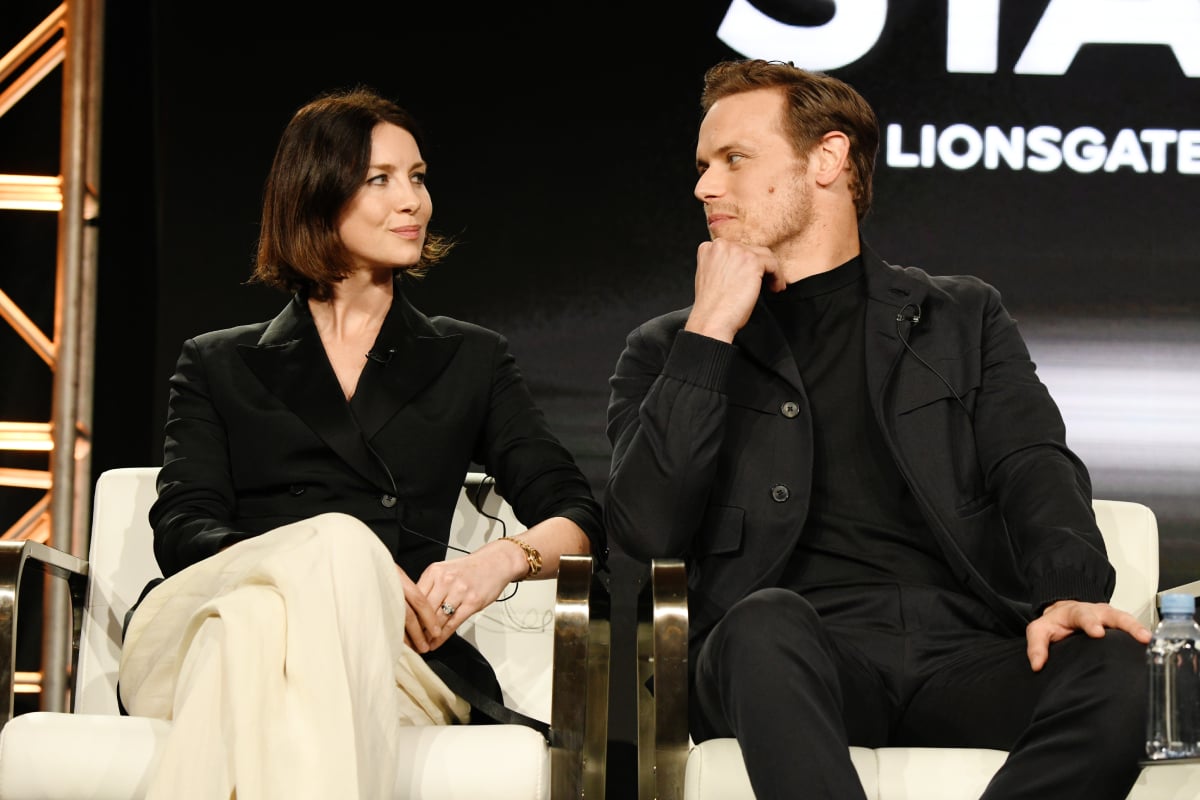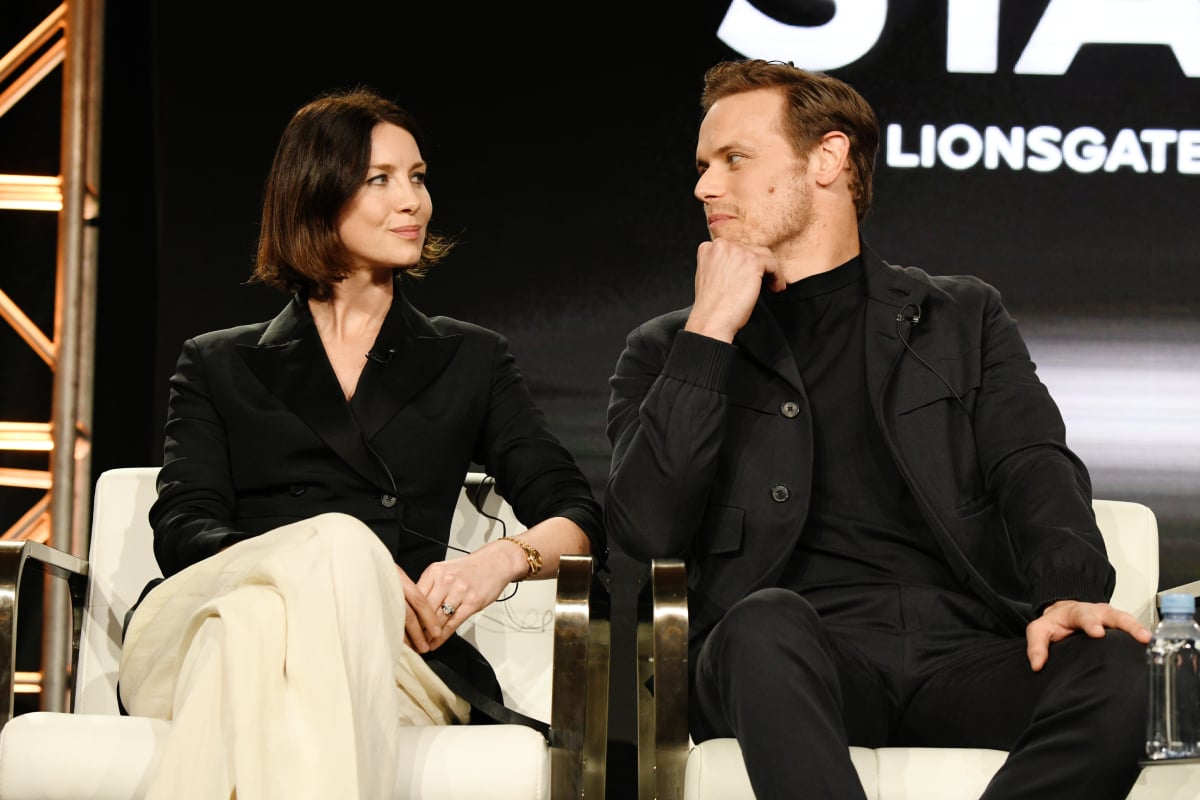 The 'Outlander' star says filming intimate scenes isn't easy
The chemistry between the Outlander stars has been evident since their very first recorded screen test. Fans cannot get enough of the steamy scenes between Heughan and Balfe, but he says filming them isn't as fun as fans might think.
"Those intimate scenes where we bash our bodies together, they are never that pleasant. They are a really important part of the show and characters and their relationship," Heughan told the Love/Hate podcast. "But we've done all kinds of things together to get into those scenes and sometimes it's a wee bit of Dutch courage!"
According to Express, Heughan says that he is so close to Balfe after working with her for six years that she's "like my sister." He noted that she tells him exactly what he's doing wrong, and those are things that he needs to know.
During the pandemic, Heughan says that he and Balfe have kept in touch, and they've even seen each other in person while remaining two meters apart. Heughan says that they "keep in contact a lot," and it's nice to see her when they meet up at the park.
"We're like brother and sister now!" Heugan exclaimed.
Caitriona Balfe came to Sam Heughan's defense when he spoke out about bullying and harassment
In April 2020, Heughan took to social media to speak out about the bullying and harassment that he's had to deal with while starring on Outlander. He wrote that for six years, he's been the victim of "constant bullying, harassment, stalking, and false narrative." He decided to speak out because he was "upset and hurt" and it was affecting his life and mental state.
He explained that didn't speak out earlier because he thought the bullying would go away. But, it didn't.
"Recently, these false claims vary from me manipulating fans, being a closet homosexual, trying to mislead or extort fans for many, and disregarding Covid advice. I've done none of the above. I'm a normal guy and nothing like the characters I play," Heughan wrote.
When Balfe saw her co-star's post, she came to his defense. The actress posted that it was sad that Heughan had to come out and say all of this. She added, "I would have thought mean b*tchy behavior would have been left in the school yard."
"If you don't like us … it's a big beautiful world out there. Find something you do love and enjoy that. Life as it's all too clear right now is short. Why waste it hating," Balfe wrote.
The 'Outlander' star reveals the secret behind his bond with Caitriona Balfe
During a recent interview with Express, Heughan revealed the secret behind his strong bond with Balfe. He explained that since day one, they've made sure they were on the same page.
"We have always insisted we were in this together. The relationship and partnership," Heughan explained. "The show wouldn't be a success without our equal energy and input. She's become like a sister and best friend."
Heughan added that they always consult with each other, and he thinks that's what "makes the show."
The 40-year-old explained that he learned the idea of ensemble and collaboration when he started out acting in the theater. In his book Clanlands, Heughan shares more stories about his close bond with Balfe. He also writes about how important it was for them to always have each other's backs.
Outlander seasons 1 through 5 are available on the Starz app and Amazon Prime Video.