'Outlander' Star Sam Heughan on How They Plan to Shoot Those Steamy Scenes Amid New Safety Protocols
Sam Heughan and his Outlander co-stars had to wait longer than most to go back to work. When the studios opened back in the fall after the pandemic-forced shutdowns, Outlander season 6 remained on hold.
The new production safety protocols presented the STARZ time-traveling drama with a unique set of challenges. Staying six feet apart and wearing masks wasn't an option when filming steamy love scenes set in the 18th century.
Instead, they had to get creative if they wanted to end Droughtlander. And Heughan says they've finally figured it out.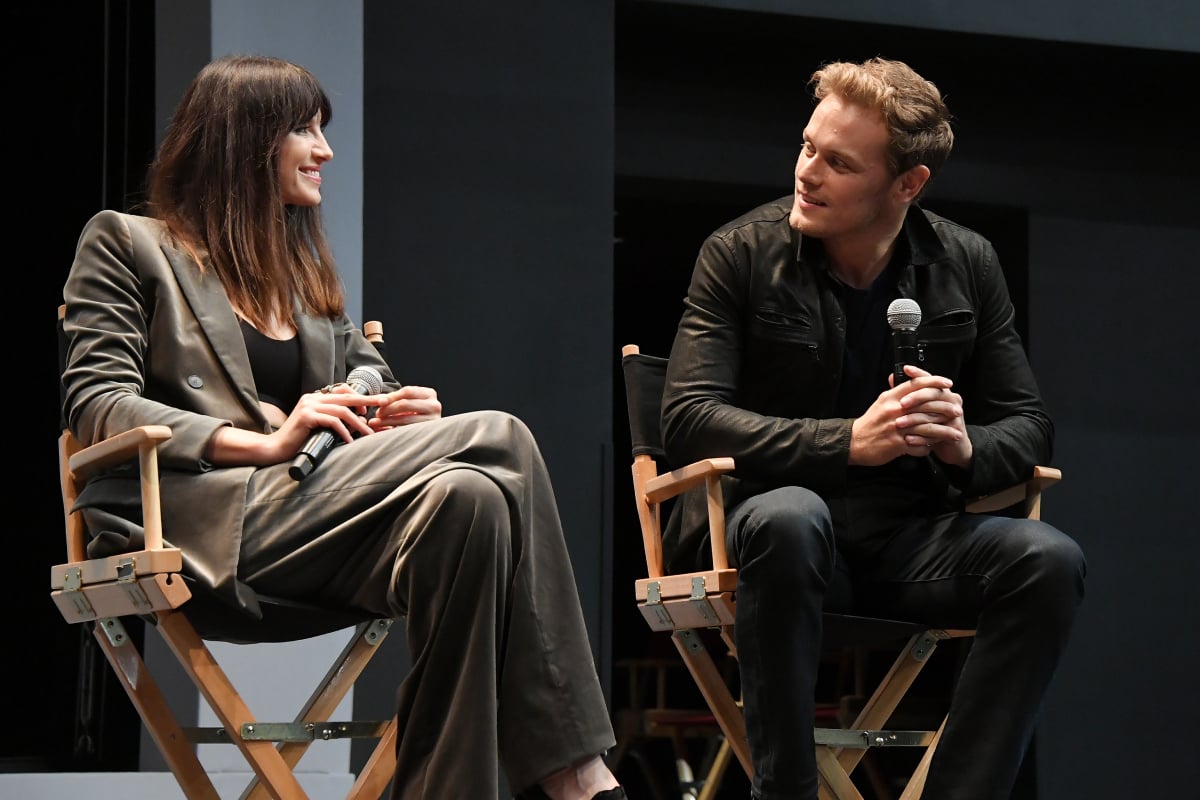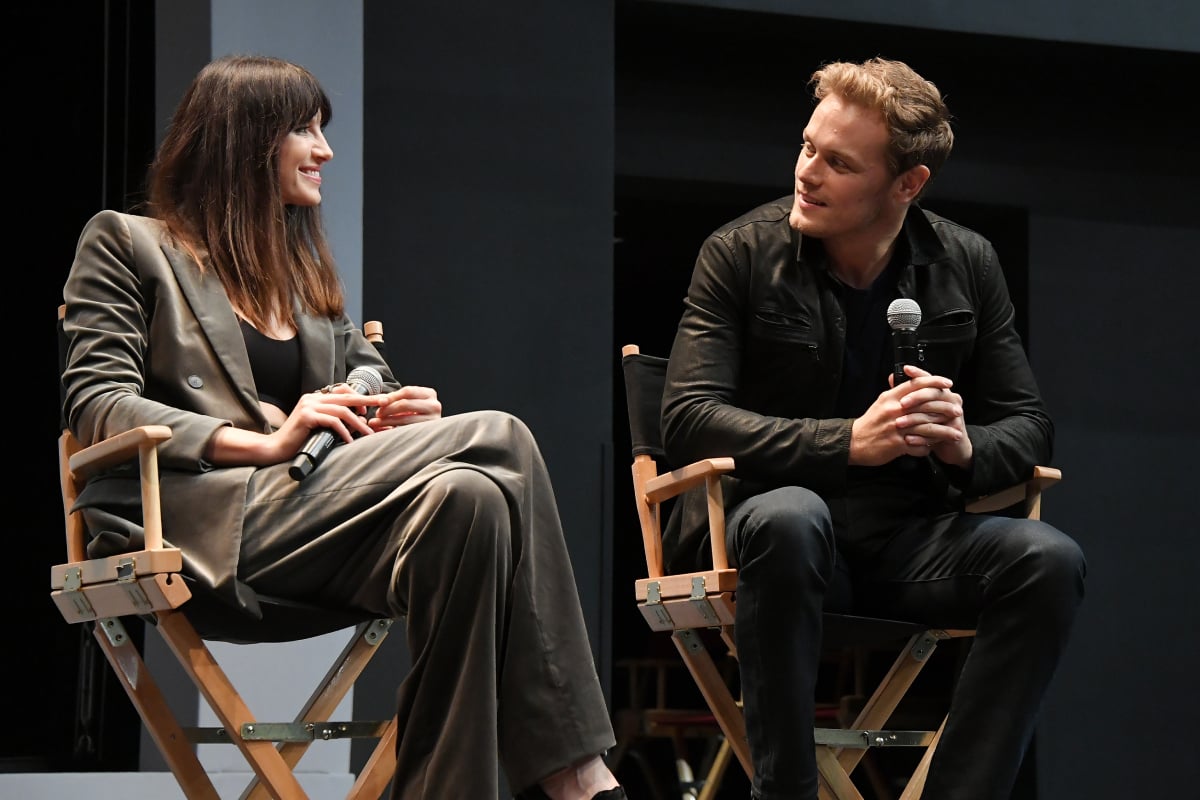 'Outlander' season 6 production was supposed to start in May 2020
Just when season 5 was wrapping up on STARZ in May 2020, the cast and crew was supposed to start production on season 6. The goal was to keep this current Droughtlander as short and sweet as possible. But, the pandemic destroyed all of that.
Because of the COVID lockdowns, they weren't able to begin on schedule. When the studios started to open back up, there were a bunch of new safety protocols to follow. Executive producer Maril Davis called Outlander "the least COVID friendly show ever" as the production delay continued.
While Davis and series creator Ronald Moore were figuring out how to make season 6 happen, Heughan stayed busy. He worked on his new book Clanlands. He filmed a companion series titled Men in Kilts: A Road Trip with Sam and Graham that premieres next month.
Heughan is also shooting a movie with Priyanka Chopra Jonas titled Text For You that he is working on until production begins on Outlander season 6.
Sam Heughan is ready to be Jamie Fraser again
The 40-year-old Scot has not walked in Jamie Fraser's boots for a year. But Heughan's not worried about finding his way back to the character. The actor told Parade Magazine that it's similar to riding a bike.
"Reading the scripts recently, there is something about his voice in my head that I remember," Heughan said. "Honestly, I think as soon as I am back in his clothes and back on set, you just fall back into that habit."
Heughan admits that he and Jamie are actually very different in multiple ways. But the one glaring difference is that he's "not as Scottish as Jamie is." He believes that the reason fans like the character so much is because "his and Claire's love is so pure, so eternal, and without question."
He says that is something to admire about Jamie, and he would like to be like him. Heughan also noted that Jamie is "pretty perfect" and "a bit too good to be true."
"He is wonderful and he has been great fun to play. Even now, I wish we could go back and do it all again," Heughan confessed.
How will 'Outlander' shoot those steamy scenes between Jamie and Claire amid new safety protocols?
Outlander is known for its steamy sex scenes between Heughan's Jamie and Caitriona Balfe's Claire. But how will they shoot those scenes amid the new safety protocols? Heughan says that it doesn't matter if it's an intimate scene or a regular scene, the fact is they are going to come in contact with each other.
"I think we will be in our own bubble. It won't just be the actors, it will be our core team, hair and makeup," Heughan revealed. "You literally can not do the job without having everyone around you."
Heughan admitted that the new strict set of rules will take some getting used to. But, the most important thing is that everyone will be safe.
Outlander seasons 1 through 5 are available on the STARZ app and Amazon Prime Video. Men In Kilts: A Road Trip with Sam and Graham premieres on STARZ on February 14. Outlander season 6 is expected to premiere in the fall of 2021.