'Outlander' Star Sam Heughan On Why Season 5 Felt 'Different'
Sam Heughan believes that season 5 was one of 'Outlander's' strongest outings yet, partially due to his character's 'emotional' journey
Outlander star Sam Heughan just opened up about why season 5 felt so "different" than previous years. The actor, who plays Jamie Fraser on the hit drama, believes that season 5 was one of the show's strongest outings yet, partially due to his character's "emotional" journey. With Outlander fans gearing up for another long Droughtlander, here's a look at everything Heughan had to say about season 5.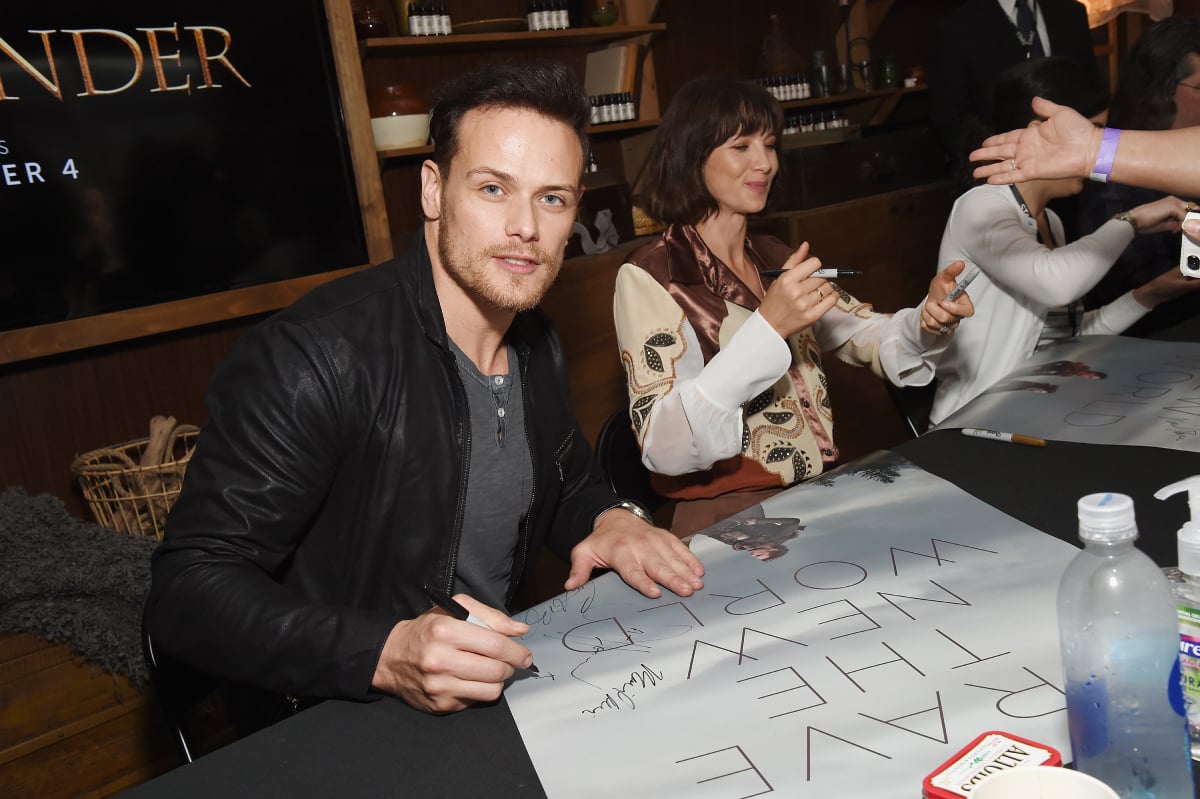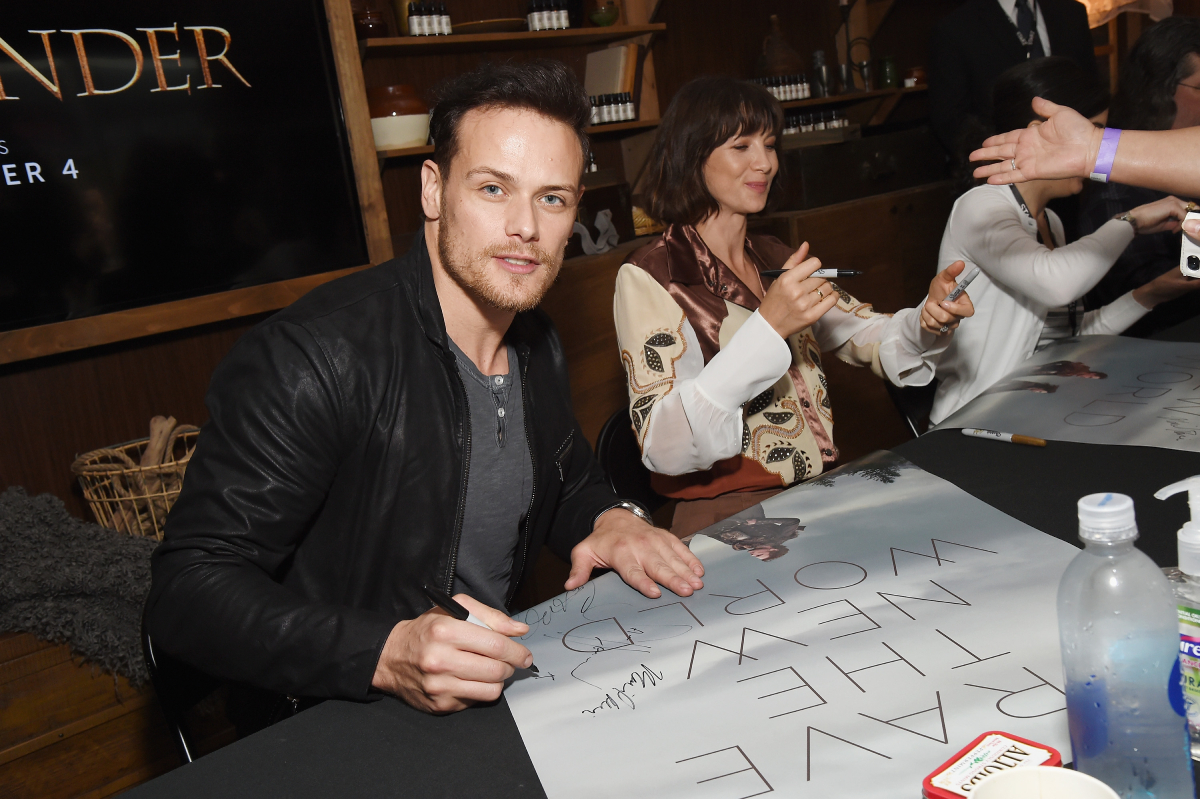 Heughan and Caitriona Balfe take on more responsibilities in season 5
Fans have watched Heughan and his on-screen romance, Caitriona Balfe, grow into their roles over the years, but season 5 was the first time the pair served as producers on the show.
In an interview with Gold Derby, Heughan was asked if he thought season 5 was so amazing because of his and Balfe's work behind the scenes.
In response, Heughan revealed that most of the script for season 5 was completed before he and Balfe took a crack at producing. Even still, he believes that producers gave them a lot more creative control over the story and appreciated the opportunity to see what really happens behind the scenes.
"But yeah, it was really cool to get that producer credit and to just be involved a bit more and to go to production meetings, to see all the work that goes on behind the process and also to have a say and be in more of a collaborative role, I suppose," he shared.
Heughan dishes on season 5 of 'Outlander'
Season 5 of Outlander wrapped up earlier this year and proved to be an emotional journey for Jamie. Not only did the character lose his godfather and long-time friend, Murtagh (Duncan Lacroix), but he also almost died from a snakebite and had to rescue Claire from the Browns.
When asked about his thoughts on Jamie's journey in season 5, Heughan agreed that it was a "bold and emotional" run.
"And I think shooting it, I hate to jinx these things or put any pressure on it, but it did feel different. I felt every time we got the scripts through and we were working on them, they were such big storylines," he stated.
The Outlander star noted that there were plenty of interesting points to follow in season 5 and that, for him, Jamie's story was "a huge one." In particular, Heughan thought that the scenes involving Murtagh were "really good" and something that you could "get your teeth into."
He also shared how producers incorporated multiple stories from two books in Diana Gabaldon's series, which allowed them plenty of material to adapt.
What did Heughan think about Jamie's near-death experience?
Heughan went on to say that he was "consumed" by Murtagh's storyline this season, which is why he was surprised about the snake bite scene.
The actor admitted that Jamie's near-death experience "came out of nowhere" and almost seemed like a completely different part of the season. Although he didn't see it coming, Heughan revealed that it was "fantastic" to see Jamie "confront his mortality."
"To see Jamie at the end, he chose to come back. He chose to come back for Claire because he loves her. It's probably the second time I think Jamie's come this close to death. I think he has probably taken his last breath at Culloden is probably the other one," he explained.
Heughan added that Jamie clearly made a "conscious decision" to come back for Claire, which is similar to what happened to him at the Battle of Culloden. As fans will recall, Jamie was supposed to die in the battle but managed to survive and reunite with Claire twenty years later.
Speaking of Jamie's close bond with Claire, the actor also opened up about the couple's epic season 3 reunion.
Heughan discusses Claire and Jamie's 'Outlander' season 3 reunion
At the end of season 2 of Outlander, Claire left Jamie on the eve of the Battle of Culloden to raise their daughter safely in the future. Claire thought that Jamie was going to die in the battle and learned that he had actually survived twenty years later.
This set up an epic reunion between Jamie and Claire, which unfolded in the early part of season 3. Although fans were very excited about the reunion, Heughan and Balfe admitted that the scene was pretty difficult to film.
"A lot of expectation on this scene, but so many important moments prior and after, important to give everything equal attention," Heughan stated.
Balfe added that Claire was put in a very tricky situation when she discovered that Jamie was still alive. While she wanted to return to the love of her life, she also didn't want to abandon her daughter in the 20th century.  
"Thinking of Bree's life without her causes Claire pain… She's paid a huge price for returning to Jamie," she shared.
Filming for season 6 of Outlander is expected to begin in the coming months.