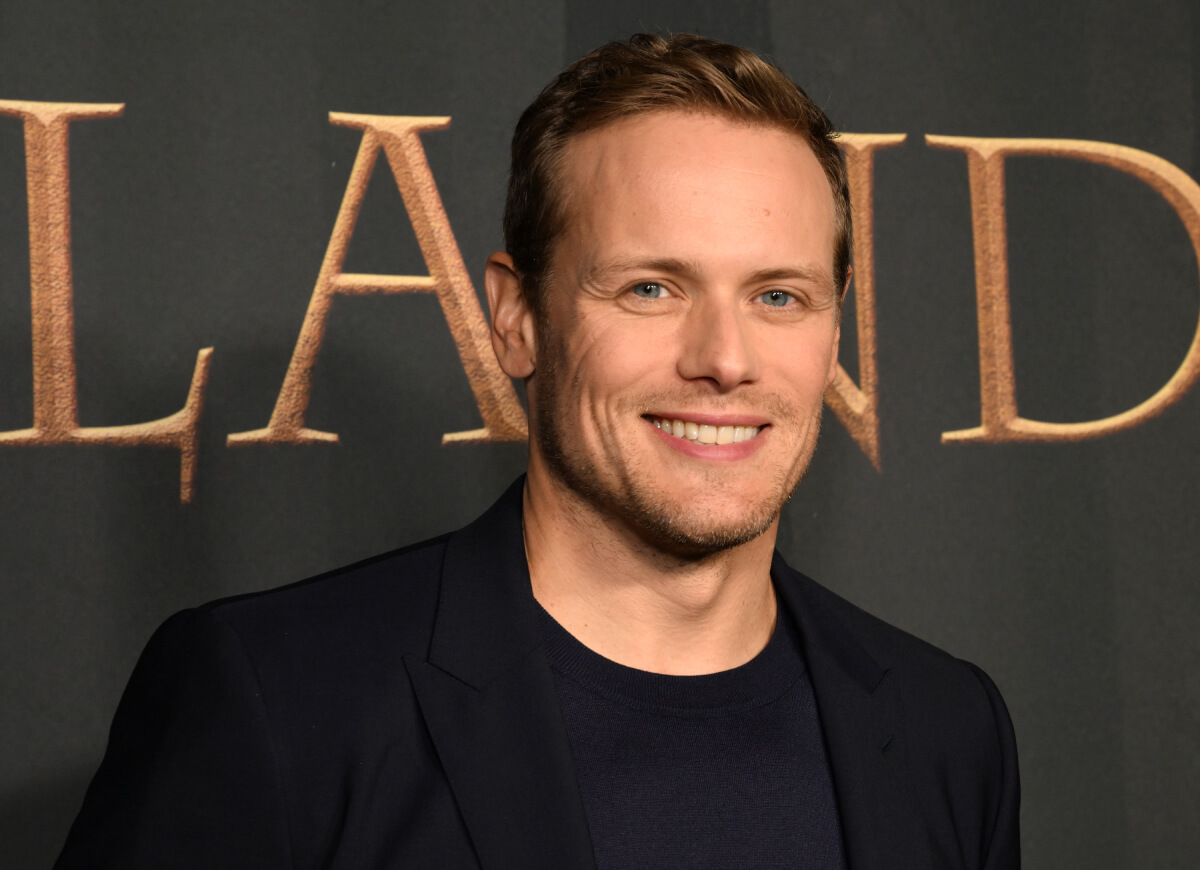 'Outlander' Star Sam Heughan Once Gave a Pretty Unpopular Opinion on Droughtlander
As 'Outlander' fans wait for the latest Droughtlander to end, let's look back at when Sam Heughan once said why the massive breaks are actually a good thing.
Outlander has always been synonymous with anticipation and longing, but no term encapsulates this sentiment more than Droughtlander. While the breaks between seasons can be unbearable for die-hard fans, one of the show's lead actors, Sam Heughan, has a slightly different take.
In the past, Heughan's stance on these extended hiatuses has been a bit unconventional. Most fans dread Droughtlander, and Heughan's opinion on the breaks was unpopular among viewers.
Sam Heughan once said Droughtlander was actually a good thing
Throughout its tenure, Outlander has gained a reputation for lengthy intervals between seasons. To illustrate, the cast and crew finished filming season 4 in July 2018. But they didn't start production on season five until April the following year.
The break in production resulted in an extra-long Droughtlander between seasons 4 and 5. And fans weren't exactly thrilled about it.
In a discussion with Digital Spy before the premiere of season 5, Heughan expressed gratitude for the extended breaks between seasons. The actor even hinted at the benefits of such a delay in pursuing diverse ventures.
"For me, personally, it's been fantastic. It opened a lot of opportunities. I shot two movies in the hiatus last year," Heughan shared. "I actually think it's necessary for me as an actor to go and do something different. I've been doing [Outlander] for six years now, and so it's good to go and stretch myself and try new things."
The Outlander star added that these hiatuses invigorate the cast and crew for their return to the set.
However, as much as fans might understand Heughan's perspective, navigating through these Droughtlander phases is seldom a joyous journey for them.
'Outlander' faces another gap between seasons before the series returns one final time
The wait has begun; we've officially entered Droughtlander mode, set to last until 2024.
As the mid-season finale of season 7 wrapped up, followers of the renowned Starz series found themselves amid a whirlpool of emotions.
The conclusion of the series' first segment was impactful, with viewers labeling the eighth episode, 'Turning Points,' as exceptionally captivating and ranking it top-tier.
Outlander teased fans by extending the suspense, introducing a week-long gap between the seventh and eighth episodes. This delay was ultimately a success with the audience, adding a dash of excitement.
However, the joy was short-lived. Following the finale broadcast, fans now face the extended pause, eagerly anticipating the next half of season seven.
But with Hollywood currently dealing with a strike with actors and writers, there is no telling when production on the final episodes will begin. Either way, this could end up being the longest Doughtlander yet.
'Outlander' fans react to another Droughtlander
Part 1 of Season 7 of Outlander concluded with Jamie (Heughan), Claire (Caitriona Balfe), and Ian (John Bell) journeying home on a British vessel.
Tasked by General Gates to transport Jamie's cousin Simon's remains to Scotland, the trio's sigh of relief was palpable as they sighted the Scottish coast.
According to the Daily Record, this scene stirred emotions among the audience, prompting a flurry of reactions on social media. Overall, the responses from fans had a mix of joy and a hint of melancholy.
"You're killing us by making us wait for the next part! My BP can't take it!!" one fan wrote, while another added, "Great episode but you're not seriously going to make us wait until next year for more are you? How can we be in #droughtlander already? And a mid-season one to boot!?"
Filming for Outlander's concluding episodes awaits the resolution of Hollywood's strikes. The return date for the team, unfortunately, remains uncertain, with 2024 being a close estimate for the show's return.
While Outlander fans wait for more updates, viewers can revisit the show's earlier episodes on Starz.