'Outlander' Star Sam Heughan Promises Fans Will See 'Another Side' to Jamie in Season 6
The cast and crew of Outlander are finally back on set and getting ready to start production on season 6. Yes, Droughtlander is going to last a little bit longer.
But fans are finally getting some information about what to expect when the show returns. According to Sam Heughan, in upcoming episodes, fans are going to see "another side" of Jamie Fraser.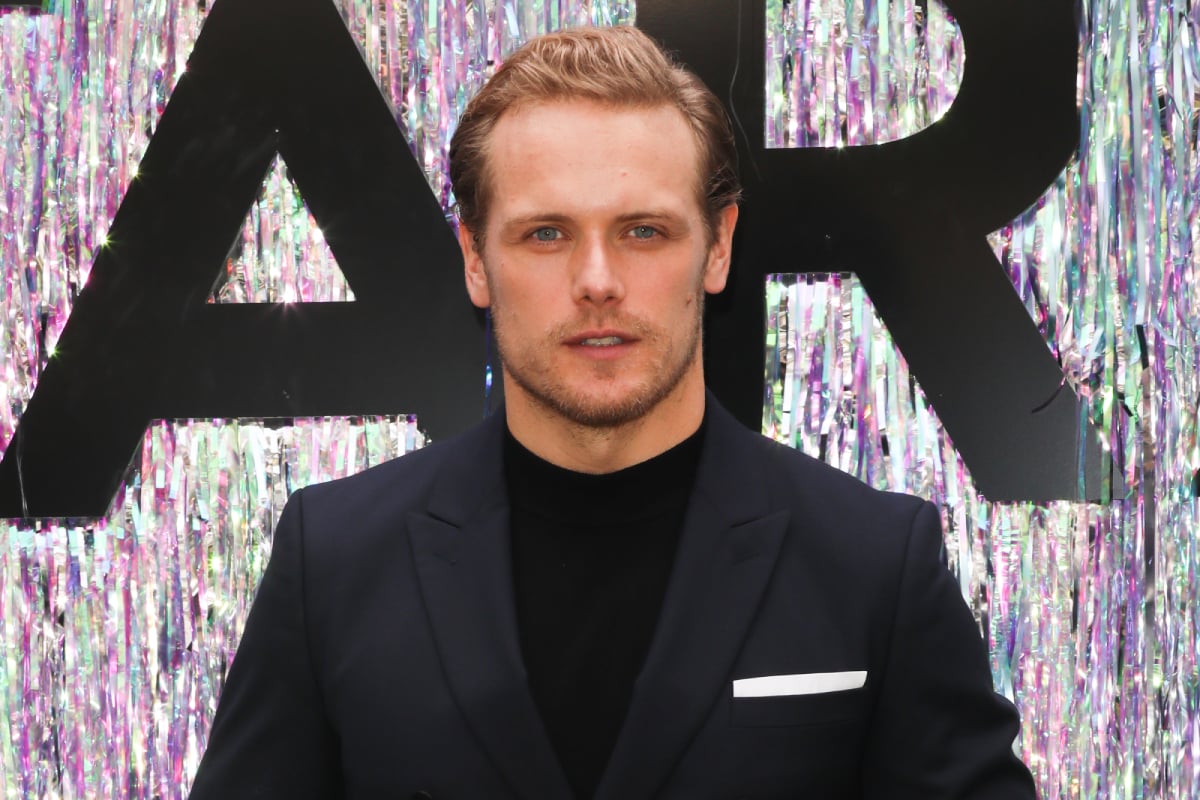 Will 'Outlander' season 6 follow book six in Diana Gabaldon's series?
As Cinema Blend points out, the Starz series takes its general inspiration for each season from the corresponding book of author Diana Gabaldon's long-running Outlander series. But in season 5, the show decided to move some things around a bit. They included some plot points from the sixth novel, A Breath of Snow and Ashes.
When asked what this could mean for season 6, Heughan said it's possible that they will once again pull from other books.
"Actually, if I could tell you–I can't because I haven't seen all the scripts–I would say because we have so much history and time travel and all that, we can pull from any book. So there may be not just book seven but other books we pull from," Heughan revealed.
As fans know, Jamie, Claire (Caitriona Balfe), Brianna (Sophie Skelton), and Roger (Richard Rankin) are on Fraser's Ridge and getting closer to the Revolutionary War. Heughan's comment doesn't make it clear exactly which books could be pulled from.
Will they pull from book seven and eight? Or, would they possibly go back to something that was left out from the earlier books during the first five seasons?
Sam Heughan makes a big promise to fans
When it comes to Jamie's specific storyline, Heughan said that his character is constantly surprising him. He told Parade Magazine that he's really excited for season 6, and fans are in for a surprise.
"There is also something that surprises you as well. Every season, every episode, there is always something that you don't expect," Heughan explained. "And I'm like, "OK, that's what Jamie's doing. That's who he is.' Actually, this season from what I've seen of the scripts, I'm excited because I think there is another side to him you haven't seen before."
When he finally does start shooting season 6, it will be nearly an entire year since Heughan played the 18th-century highlander. The actor insists, though, that once he puts on Jamie's clothes and is back on set, he will "just fall back into that habit."
How will 'Outlander' shoot those steamy scenes amid new safety protocols?
The reason that it's taken so long for the cast and crew to return to the set for season 6 is, of course, the pandemic. They were originally scheduled to begin production in May 2020. But when studios opened back up in the fall with new safety protocols, it was impossible for the Outlander cast and crew to jump back into it without making some major adjustments on set.
Outlander is known for its steamy sex scenes between Jamie and Claire. Not to mention the large number of cast members and extras needed for major battle scenes. In order to make things safe for everyone, Heughan says they have created a production bubble.
"It doesn't matter if it is an intimate scene or a regular scene, we are going to be in contact with each other, so I think we will be in our own bubble. It won't just be the actors, it will be our core team, hair and makeup," Heughan revealed.
He added that "you literally can not do the job" without everyone around. Heughan says the strict rules will take some getting used to. But, they will be safe. He says they are being tested and everyone has face coverings, so "we really are going to be in a really safe place."
Season 6 of Outlander is expected to premiere on Starz in the fall of 2021.